Trump Campaign Denies What America Watched In Horror
@GoAngelo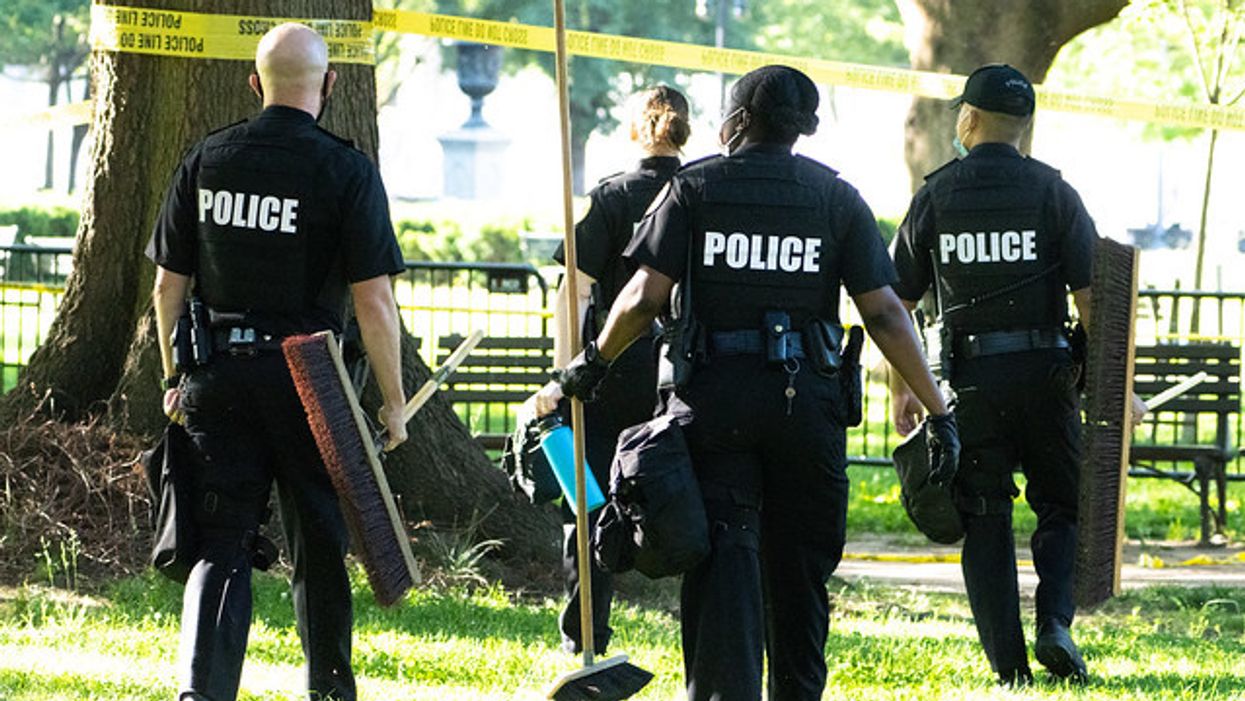 Reprinted with permission from MediaMatters
The Trump campaign sent the following request to Media Matters:
Hope you all are doing well, staying healthy and safe.
Saw your piece this morning on the use of tear gas at Lafayette Square. Wanted to make sure you saw our official statement on the false reports and would appreciate it if you would retract and correct your piece.
As always, happy to be a resource for you.
You can read the full statement from the campaign here.
---
Our response: No.
The Trump campaign is currently pressuring journalists and news outlets, demanding they issue retractions and corrections. None of them should cave to the pressure to deny well-established reporting.
One day after Trump's inauguration in 2017, we warned, "Journalists need to recognize that they are dealing with proto-fascist conditions. Accordingly, they must stiffen their spines and stand up for their profession and the truth." That warning echoes even louder in this moment.
Any journalist or media outlet that revises their original reporting based on nothing more than Trump's assertions will have essentially morphed themselves into a cog in Trump's authoritarian propaganda wheel -- no better off than Sean Spicer the night he infamously lied about Trump's inauguration crowd size.
Here are some facts about the government's actions at Lafayette Square on June 1 and the U.S. Park Police's absurd statement on June 2 that the Trump campaign is citing.
That's right: Even Trump's own CDC classifies the projectile in question as "tear gas." We've archived the page here for when it's inevitably changed.
Just like they spun Trump's disastrous response to the white nationalist rally in Charlottesville, Virginia, right-wing media are now leading the charge in spreading lies about the plain facts of what the administration did and are hoping to bully the rest of the media to go along. No one has to. We all saw what happened.