'Intentional Deception': Meadows Reveals Damning Details About COVID Superspreader Trump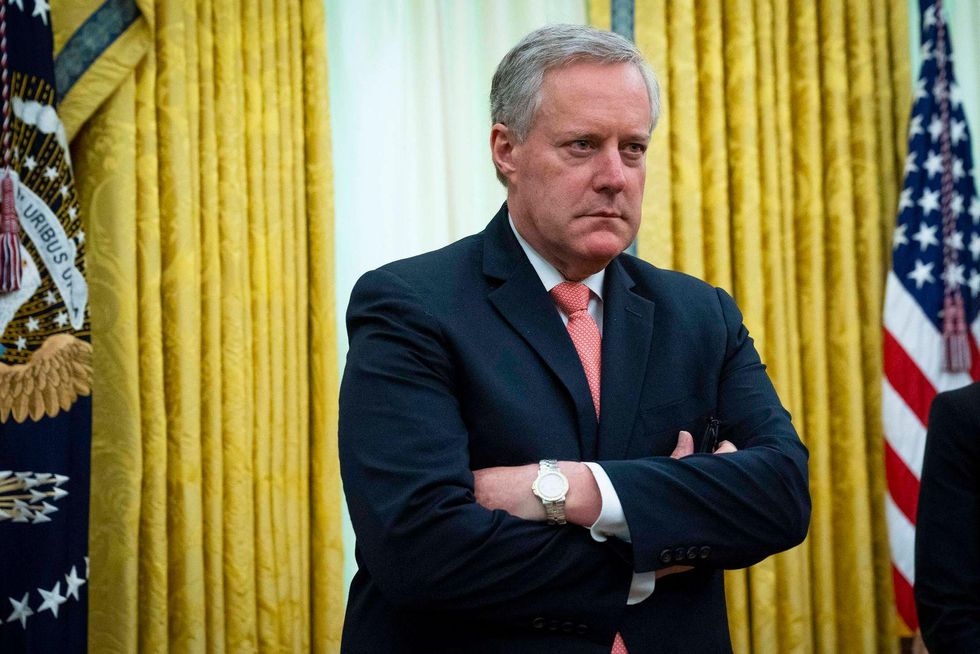 Reprinted with permission from AlterNet
Multiple bombshell revelations involving former White House Chief of Staff Mark Meadows have come to light over the last couple of days.
Shortly after reports began circulating about his decision to cooperate with the House Select Committee overseeing the Jan. 6 Capitol insurrection, The Guardian's Martin Pengelly dropped another damning account from Meadows that includes details about Trump's presidency. Pengelly's latest report is derived from accounts detailed in the advance copy of Mark Meadows' forthcoming book, titled The Chief's Chief.
Back in 2020, the former president actually tested positive for COVID-19 prior to his first debate against President Joe Biden, according to Meadows.
"Donald Trump tested positive for Covid-19 three days before his first debate against Joe Biden, the former president's fourth and last chief of staff has revealed in a new book," The Guardian reported. "Nonetheless, the stunning revelation of an unreported positive test follows a year of speculation about whether Trump, then 74 years old, had the potentially deadly virus when he faced Biden, 77, in Cleveland on 29 September – and what danger that might have presented."
Politico Playbook co-author and CNN contributor Rachel Bade is raising questions about the timing of the report considering Meadows' upcoming hearing with the House committee.
"Look, there are going to be a lot of questions about intentional deception here," Bade said. "The White House was very, obviously, desperate to make it look like Trump didn't have Covid."
Bade also wonders whether or not there will be any level of accountability for any of what has been made public.
She added, "They were willing to do anything to keep him on the trail. So putting the lives of Gold Star Families and the future president on the line there was something he was clearly willing to risk. My question is what sort of accountability will we see on this?"