Trump Explains Pandemic Failures: 'I Have A Lot Going On"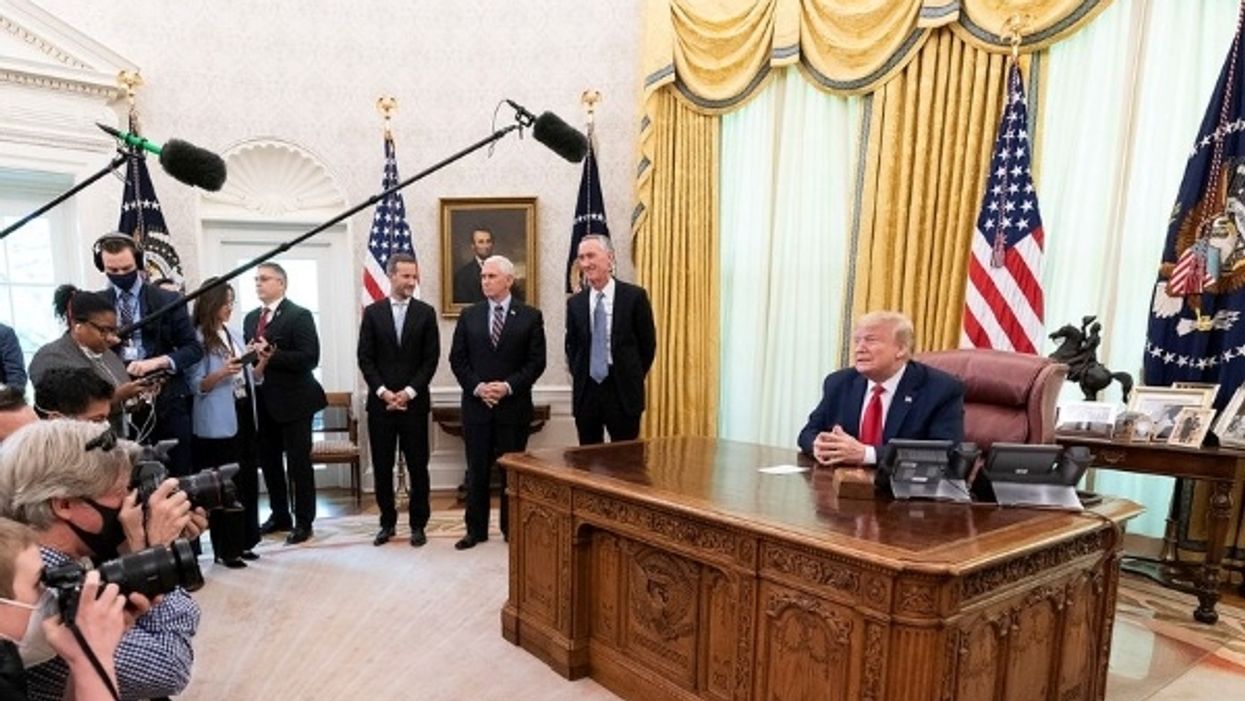 Reprinted with permission from Alternet
In an interview with ABC News' David Muir, President Donald Trump admitted Tuesday that he didn't do enough to prepare for a pandemic before the outbreak of COVID-19, claiming he was distracted by the investigations into his conduct.
Muir, reacting to Trump's repeated false claims that the Obama administration left the stockpile shelves bare of equipment that is needed during a pandemic, asked why the president didn't fill those shelves.
---
"You're three years into your first term," Muir said. "You're now applying for the job again. What did you do when you became president to restock those cupboards that you say were bare?"
"Well, I'll be honest," Trump said. "I have a lot of things going on. We had a lot of people that refused to let the country be successful. They wasted a lot of time on Russia Russia Russia — that turned out to be a total hoax. Then they did Ukraine Ukraine, and that was a total hoax. Then they impeached the president of the United States for absolutely no reason."
It's was a stunning admission that he did, in fact, nothing to prepare for a pandemic. Of course, his excuse for refusing to prepare isn't plausible. Trump himself made the problems of the Russia investigation and the Ukraine scandal much worse than they otherwise would have been by relentlessly obsessing about them. And Trump has shown no inkling of interest in preparing for natural disasters before they occur, so there's no reason to think that he would have pushed for pandemic preparedness had he not faced investigations of his conduct. One step that was taken under his leadership was the dismissal of the White House pandemic office, which many critics argue hampered the administration's early response.
Watch the clip below:
ABC: You're three years into your term. What did you do when you became president to restock those cupboards that y… https://t.co/pOGTf4MQWg

— Aaron Rupar (@Aaron Rupar) 1588718383.0