Trump Immigration Policy Backflip: Deportations 'So Fast Your Head Will Spin'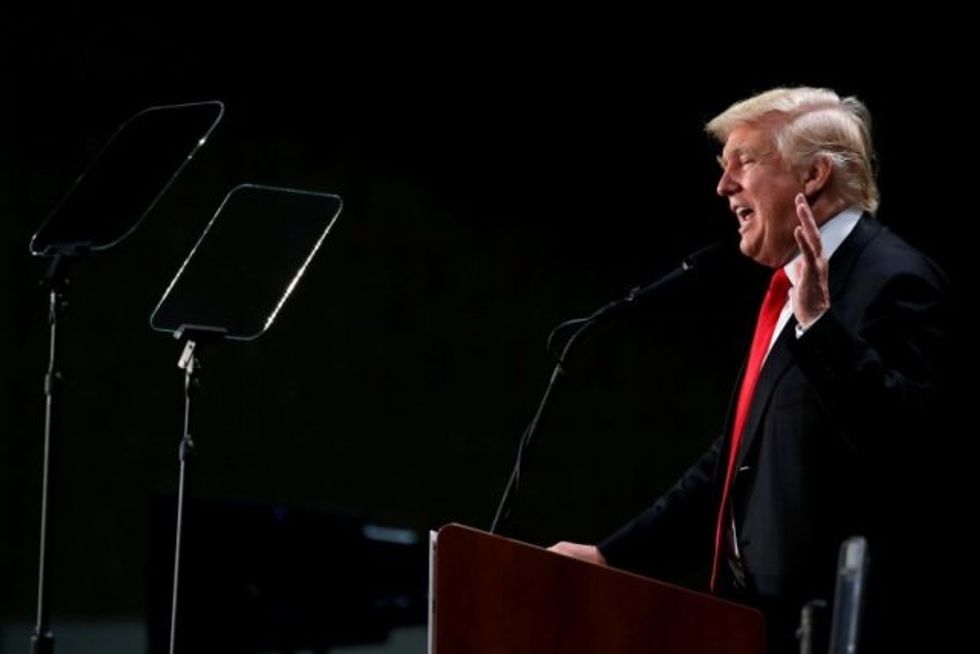 Donald Trump's immigration stance has reverted back to its original, ignorant, deportation-heavy norm. A day after it seemed the GOP nominee may be softening his views on immigration, calling for a "humane and efficient" process to deal with undocumented immigrants living here, he told Fox News' Bill O'Reilly that undocumented immigrants could expect mass deportations under his presidency.
"The first thing we are going to do, if and when I win, we are going to get rid of all of the bad ones. We have gang members, we have killers. We have a lot of bad people that have to get out of this country. We are going to get them out," Trump stated.
Doubling down on his prior position of deporting undocumented immigrants in most circumstances, he said, "They are going to be out of this country so fast your head will spin."
This change also comes after the Trump camp insisted he was not flip-flopping on policy. Following his "humane and efficient" comments, Trump said to a Fox News reporter, "We want to come up with one really fair, but firm answer. That's — it has to be very firm. But we want to come up  with something fair."
BuzzFeed reported Monday that Trump may be open to changing his views on immigration, and sources told the publication that he may announce a new policy this week. Trump's latest campaign manager, Kellyanne Conway denied the reports of a change, but fueled speculation that a new announcement might be coming when she said Trump's immigration plans were "to be determined."
Trump told O'Reilly the Buzzfeed reports were "false."
Trump's latest comments are no surprise when taken in the overall context of his campaign. He has called Mexicans "rapists and criminals," in his announcement speech, and has long since called for a mass deportation effort.
Photo: Republican presidential nominee Donald Trump speaks at a campaign rally in Charlotte, North Carolina, U.S., August 18, 2016. REUTERS/Carlo Allegri