Fulton County Releases Trump Mugshot After Booking
@LauraClawson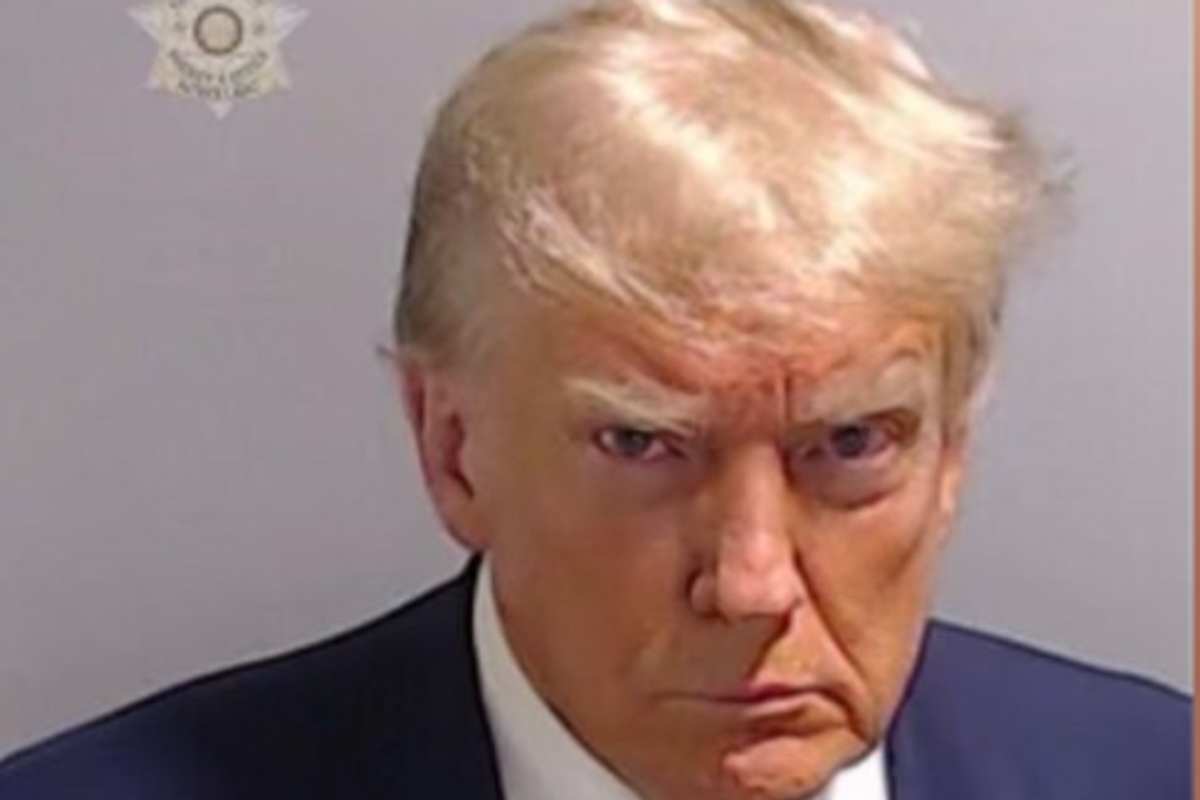 Donald Trump
Donald Trump got special treatment in New York and federal courts, which didn't make him suffer the indignity of a mugshot. Fulton County, Georgia, is different. Over the past two days, we've seen the mugshots of one after another of Trump's co-defendants in racketeering and other charges stemming from their efforts to overturn the 2020 election. Now it's the time for the big one: Trump has surrendered at the Fulton County Jail, and now we get to see one of the main pictures he'll be remembered by for the rest of his life—and possibly thereafter.
Trump is charged with 13 felonies in Fulton County, including racketeering, filing false documents, conspiracy to commit forgery, and others. He was to pay a $200,000 bond, also a first for him.
Reprinted with permission from Daily Kos.