Trump: 'We Must Fight' House Freedom Caucus And Democrats In 2018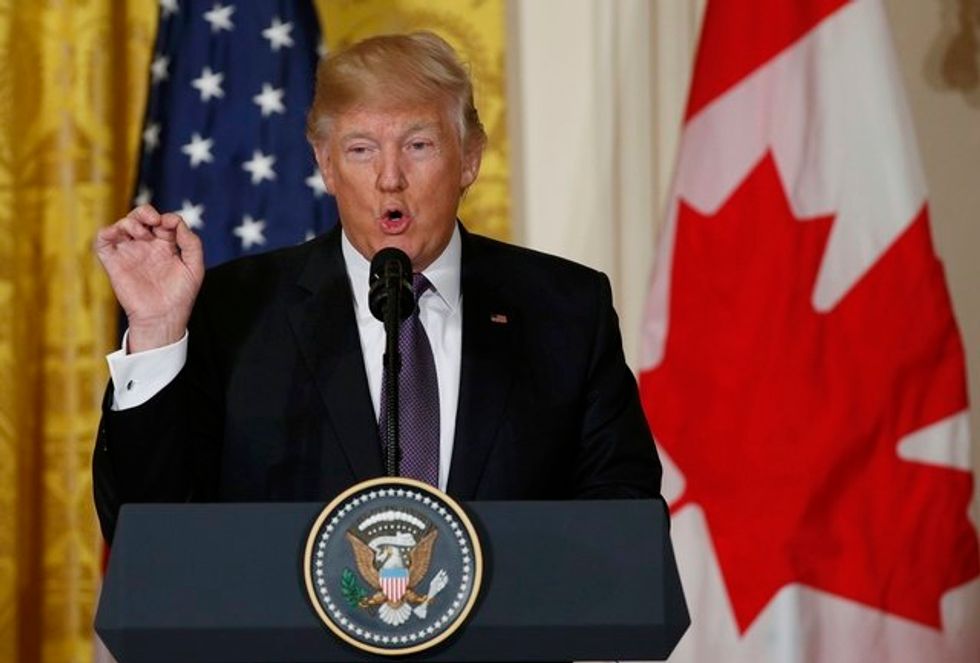 WASHINGTON (Reuters) – U.S. President Donald Trump had fighting words on Thursday for conservatives in his own Republican Party who helped block a healthcare bill last week, saying he would oppose House Freedom Caucus members in 2018 elections if they did not get on board.
"The Freedom Caucus will hurt the entire Republican agenda if they don't get on the team, & fast. We must fight them, & Dems, in 2018!" Trump said on Twitter.
Trump, a real estate magnate who touted his skills as a dealmaker in his 1987 book "The Art of the Deal," has accused Freedom Caucus lawmakers of snatching "defeat from the jaws of victory" with their rejection of the White House-backed healthcare bill to replace President Barack Obama's 2010 healthcare reform bill.
Trump went farther on Thursday. He equated members of his own party with Democrats, reflecting the extent to which he may have felt betrayed by the conservative lawmakers after the collapse of his first legislative initiative.The mistrust between the White House and hardline conservatives in Congress has cast a pall over the next big item on the Republican agenda, tax reform.
U.S. House of Representatives Speaker Paul Ryan, the top Republican in Congress, said in an interview broadcast on Thursday he feared the Republican Party is pushing the president to the other side of the aisle so he can make good on campaign promises to redo Obamacare.
"I don't want that to happen," Ryan told CBS "This Morning" program, referring to Trump's offer to work with Democrats.
(Reporting by Doina Chiacu; Editing by David Alexander and Jeffrey Benkoe)