In Tulsa, Trump Rants For Two Hours To Sparsely Attended Rally
@nationalmemo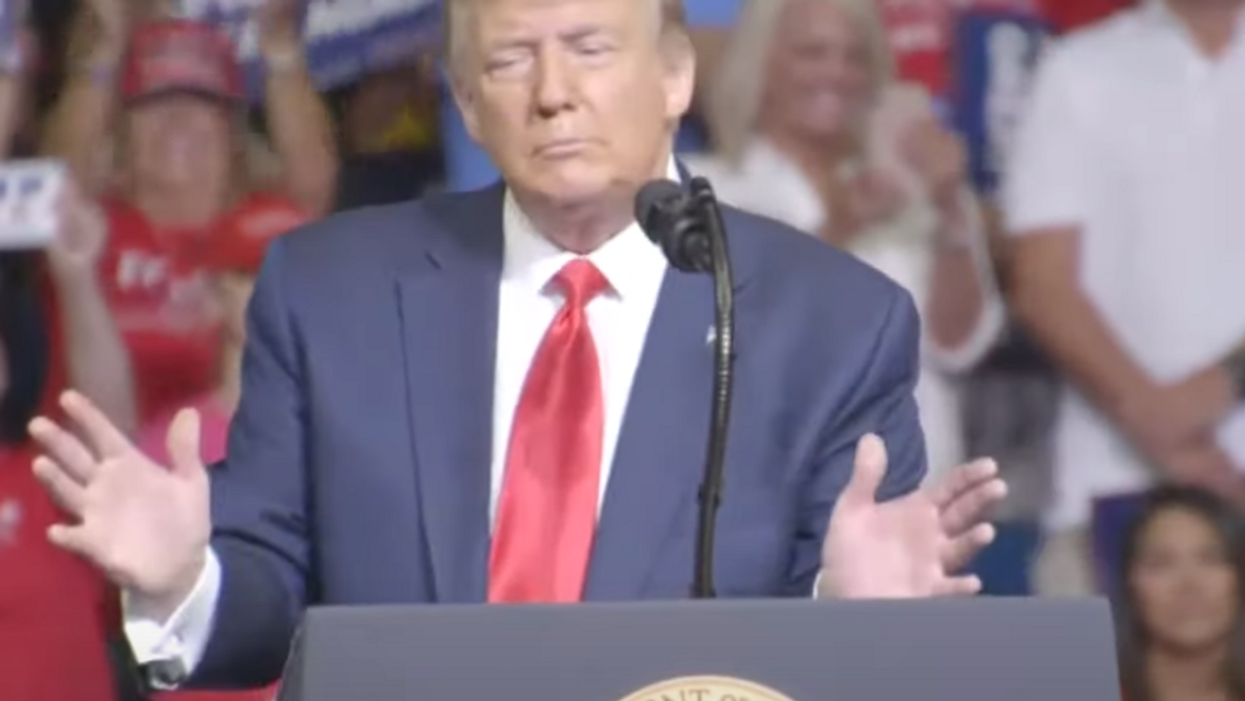 Despite his campaign's boasts of up to a million supporters seeking rally tickets, President Trump spoke on Saturday evening at a Tulsa arena with many of its 19,000 seats left empty. And although six members of his Oklahoma advance team were known to have tested positive for coronavirus, few of his supporters at the BOK Center wore masks.
Plans to hold a separate event for Trump supporters outside the center were cancelled when organizers realized that there was no overflow crowd. Although the Trump campaign blamed alleged intimidation by protesters for the disappointing attendance, the protests were mostly peaceful and no entrances to the venue were blocked.
The most notable moment in a speech that went on for two hours -- featuring the usual mixture of falsehoods, complaints, and dubious boasts -- Trump promised to cut back on testing for the virus. He justified this absurd and dangerous policy by explaining that more testing results in more known coronavirus cases: "So I said to my people, 'Slow the testing down." A White House official later told news outlets that in those remarks he was "kidding."
Minimizing the toll taken by the pandemic, which has killed more than 116,000 Americans and may kill another 100,000 before Election Day, But Trump seemed to think he could deflect his own responsibility with racist humor, reciting his favorite ethnic epithets for the disease such as the "Wuhan virus" and "Kung Flu."
Attendance may have been affected by an informal social media campaign, carried out largely by young TikTok subscribers, to "troll" Trump by reserving rally tickets with no intention of attending the event. That apparently prompted campaign officials, notably campaign manager Brad Parscale, to predict an overflow crowd with hundreds of thousands seeking to rally with Trump.
Former Republican consultant Steve Schmidt, now affiliated with the Never-Trump Lincoln Project, posted a mocking tweet.
This is what happened tonight. I'm dead serious when I say this. The teens of America have struck a savage blow aga… https://t.co/TfrAewC6yV

— Steve Schmidt (@Steve Schmidt) 1592696217.0