Carlson Friends Say He's 'Preparing For War' Against Fox Network Over Firing
@MJBoddie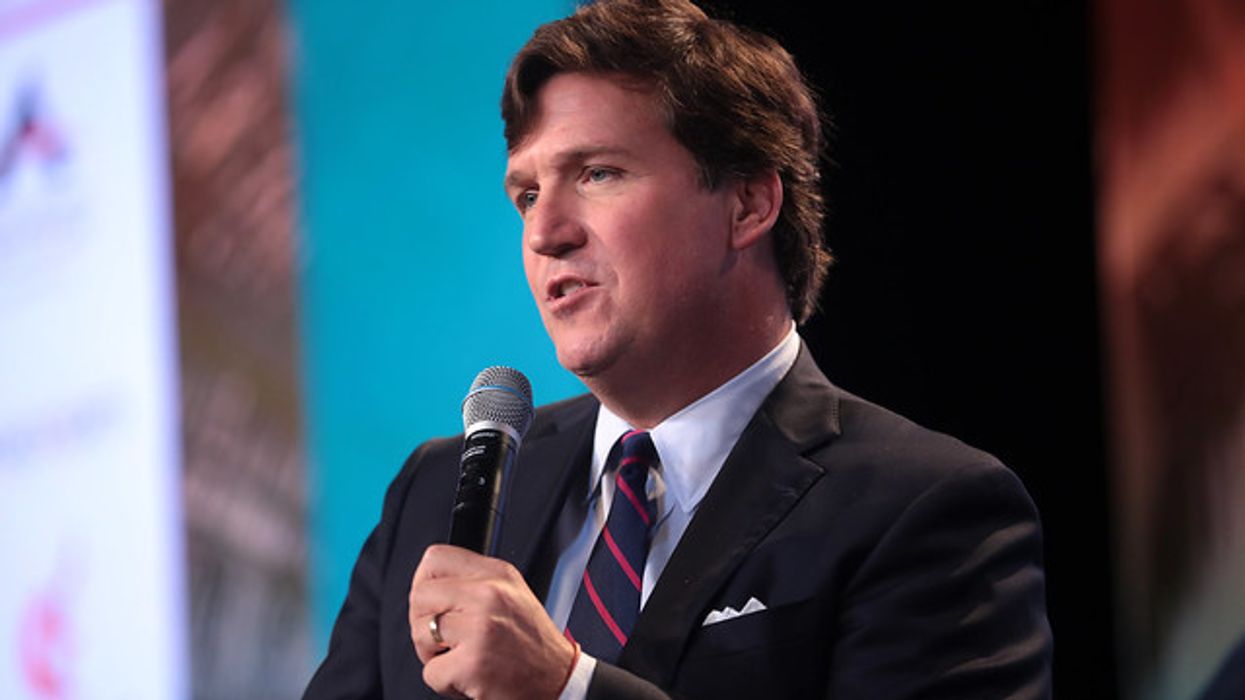 Photo by Gage Skidmore licensed under CC BY-SA 2.0
Former Fox News host Tucker Carlson is allegedly "preparing for war" against Fox News following his firing, Mediaite reports.
PerAxios, a "close friend" of Carlson's said that the ousted star originally told those in his inner circle "I want to get this done quiet and clean," but his approach to handling his firing has shifted.
"We're going from peacetime to Defcon 1," the friend told Axios, adding, "His team is preparing for war. He wants his freedom."
Carlson's attorney Bryan Freedman told the publication, "The idea that anyone is going to silence Tucker and prevent him from speaking to his audience is beyond preposterous."

Axiosreports:
Carlson confidants say he also is contemplating building a direct-to-consumer media outlet where his millions of fans could pay to watch him. Carlson's predecessor in his Fox slot, Bill O'Reilly, created a blueprint for this.
Two days after being booted, Carlson teased in a Twitter video posted at 8 p.m. ET, counter-programming his former show: "See you soon." The two-minute video has racked up 24 million views.
Additionally, another source insisted Carlson "knows where a lot of bodies are buried, and is ready to start drawing a map."
Reprinted with permission from Alternet.