Justice Comes For MAGA Tricksters In Voter Suppression Case
@alexvhenderson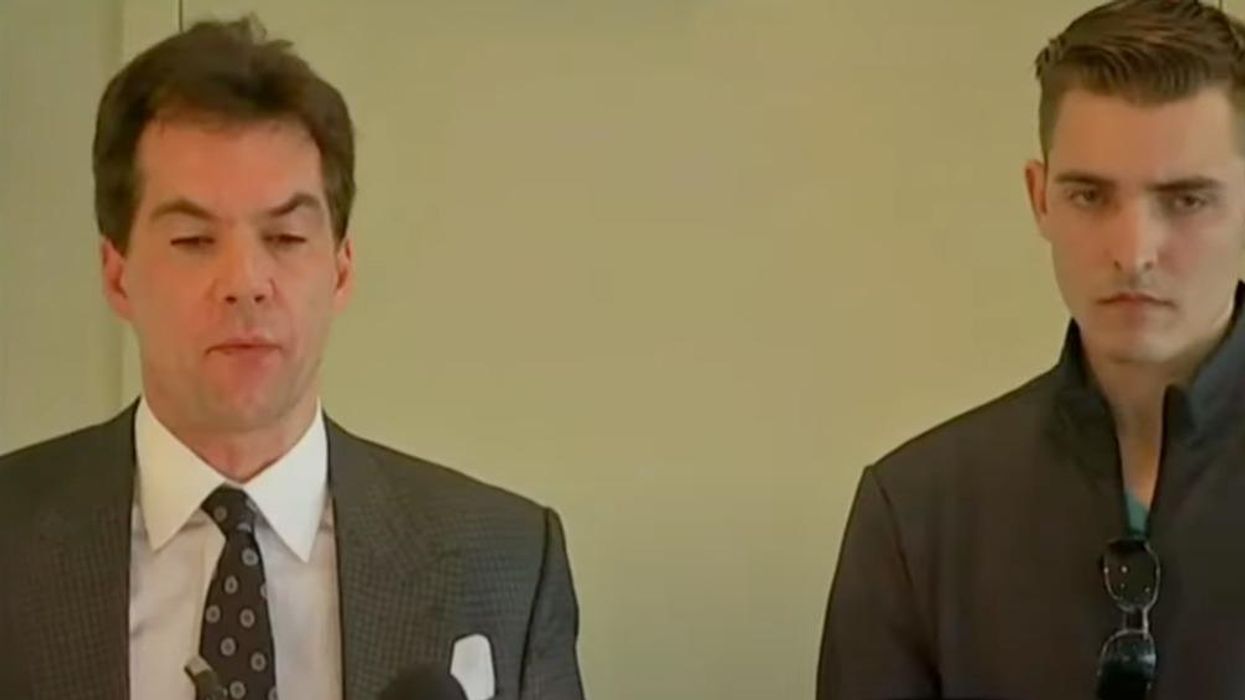 Youtube Screenshot
During the 2020 election, the team of Jacob Wohl and Jack Burkman — two far-right MAGA activists and conspiracy theorists known for their underhanded stunts — were behind racist robocalls aimed at African-American voters. The robocalls, according to prosecutors, were a blatant attempt at voter suppression, trying to convince Black voters that if they voted by mail, the information they provided could lead to legal consequences for unpaid debts.
But Wohl and Burkman were the ones who ended up facing legal consequences. In late October, both of them pled guilty to a felony count of telecommunications fraud. And on Tuesday, November 29, a sentence was handed down in Ohio by Cuyahoga County Common Pleas Court Judge John Sutula.
Sutula, according to Cleveland.com reporter Cory Shaffer, "placed" Wohl and Burkman "on two years of probation, fined each $2500 and ordered them to wear GPS ankle monitors with home confinement beginning at 8 p.m. each day for the first six months of their probation." And they will be required to "spend 500 hours registering voters in low-income neighborhoods in the Washington, D.C., area," Shaffer reports.
The 71-year-old judge had scathing criticism for Wohl and Burkman, telling the MAGA Republicans, "I think it's a despicable thing that you guys have done," and comparing their racist robocalls of 2020 to efforts to bully and intimidate African-American voters during the 1960s.
Sutula's ruling was strictly for a case in Ohio. Wohl and Burkman have also been facing criminal charges in Michigan and a civil lawsuit in New York State in connection with their racist robocalls of 2020.
Wohl and Burkman weren't physically present in Judge Sutula's courtroom in Ohio, but rather, attended the hearing online. And Wohl told Sutula, "I just really want to express my absolute regret and shame over all of this." Both of them could have been sentenced to up to a year in prison for telecommunications fraud in the Ohio case.
Shaffer notes, "The charge is connected to thousands of robocalls placed in Cleveland in the run-up to the 2020 election between then-President Donald Trump and the Democratic challenger, Joe Biden. The robocalls came at a time when states across the country had expanded the use of mail-in voting as a protective measure during the COVID-19 pandemic. The pair gained notoriety in recent years by throwing press conferences to levy phony sexual misconduct allegations against prominent Democrats and Republicans who are critical of former President Donald Trump. They are also charged in Michigan and are being sued by a civil rights organization in federal court in New York over the same robocalls."
Reprinted with permission from Alternet.