While Alex Jones Mocks Billion-Dollar Verdict, Conspiracy Theorists Freak Out
@DavidNeiwert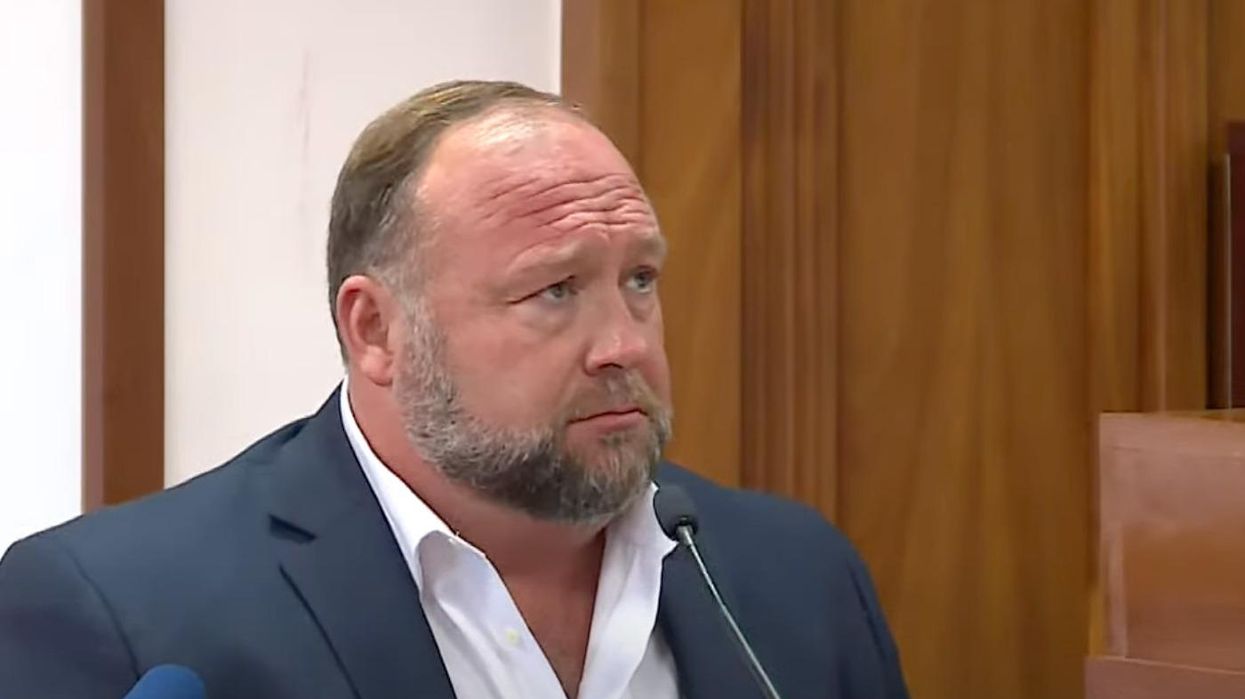 Youtube Screenshot
Alex Jones, who long ago demonstrated his estrangement from reality, has been putting on a brave front in the wake of last week's jury verdict in Connecticut awarding the parents of the victims of the Sandy Hook massacre nearly $1 billion in damages for having smeared them relentlessly after the tragedy. Going on both his Infowars program as well as other talk shows, he's been busily mocking the verdict: "Do these people actually think they're getting any money?" he told his audience.
His fellow conspiracy theorists, however, have registered an apocalypse-level freakout over the news, certain that the verdict is a sign that "the regime" (that is, the "globalists" they all believe secretly run the world) is about to start rounding them all up—even though this was a civil verdict. None of any of these reactions, however, bear any relationship to the complicated legal realities that are about to unfold.
Reprinted with permission from Daily Kos.