New Report: Far Right Perpetrated All Extremism-Related Killings In 2022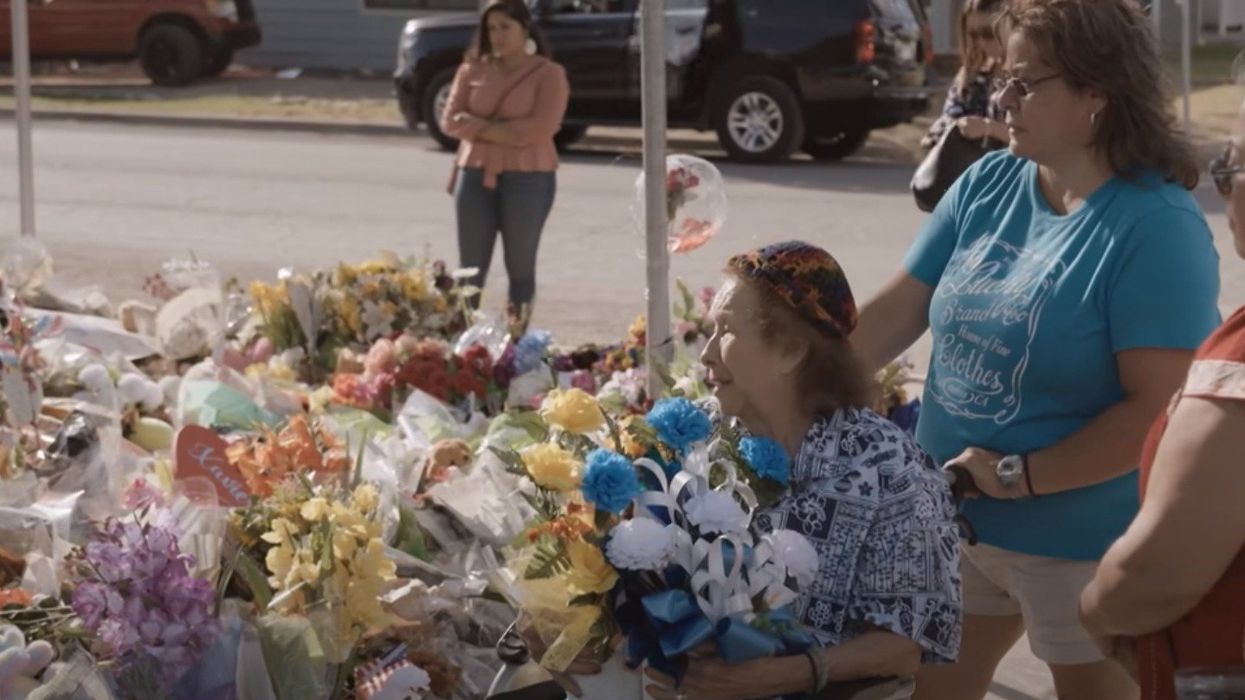 A new report from the Anti-Defamation League's Center on Extremism reveals that all extremist-related murders in 2022 were committed by right-wing perpetrators. More than four out of five extremist-related murders last year were committed by white supremacists. The report finds that nearly all extremist-related mass killings were committed by right-wing extremists, and warns the number of those mass murders "is of growing concern."
"All the extremist-related murders in 2022 were committed by right-wing extremists of various kinds," the ADL's Center on Extremism (COE) reports, "who typically commit most such killings each year but only occasionally are responsible for all (the last time this occurred was 2012)."
"Left-wing extremists engage in violence ranging from assaults to fire-bombings and arsons, but since the late 1980s have not often targeted people with deadly violence."
The report adds: "White supremacists commit the greatest number of domestic extremist-related murders in most years, but in 2022 the percentage was unusually high: 21 of the 25 murders were linked to white supremacists. Again, this is primarily due to mass shootings. Only one of the murders was committed by a right-wing anti-government extremist—the lowest number since 2017."
Last year, COE notes, "domestic extremists killed at least 25 people in the U.S., in 12 separate incidents. This represents a decrease from the 33 extremist-related murders documented in 2021 and is comparable to the 22 extremist-related murders in 2020. It continues the recent trend of fewer extremist-related killings after a five-year span of 47-78 extremist-related murders per year (2015-2019)."
The Associated Press, pointing to the "especially high number" of extremist killings "linked to white supremacy" reports they "include a racist mass shooting at a supermarket in Buffalo, New York, that left 10 Black shoppers dead and a mass shooting that killed five people at an LGBT nightclub in Colorado Springs, Colorado."
The "main threat in the near future will likely be white supremacist shooters, the report found," the AP adds. "The increase in the number of mass killing attempts, meanwhile, is one of the most alarming trends in recent years, said Center on Extremism Vice President Oren Segal."
In a separate article on that LGBT nightclub mass shooting, Club Q, also published Thursday, the AP reports the "22-year-old accused of carrying out the deadly mass shooting at a gay nightclub in Colorado Springs in November ran a neo-Nazi website and used gay and racial slurs while gaming online, a police detective testified Wednesday."
"Anderson Lee Aldrich also posted an image of a rifle scope trained on a gay pride parade and used a bigoted slur when referring to someone who was gay, Detective Rebecca Joines said."
Reprinted with permission from Alternet.