Why Corrupt Public Officials Have Less To Fear From Trump
@DavidCayJ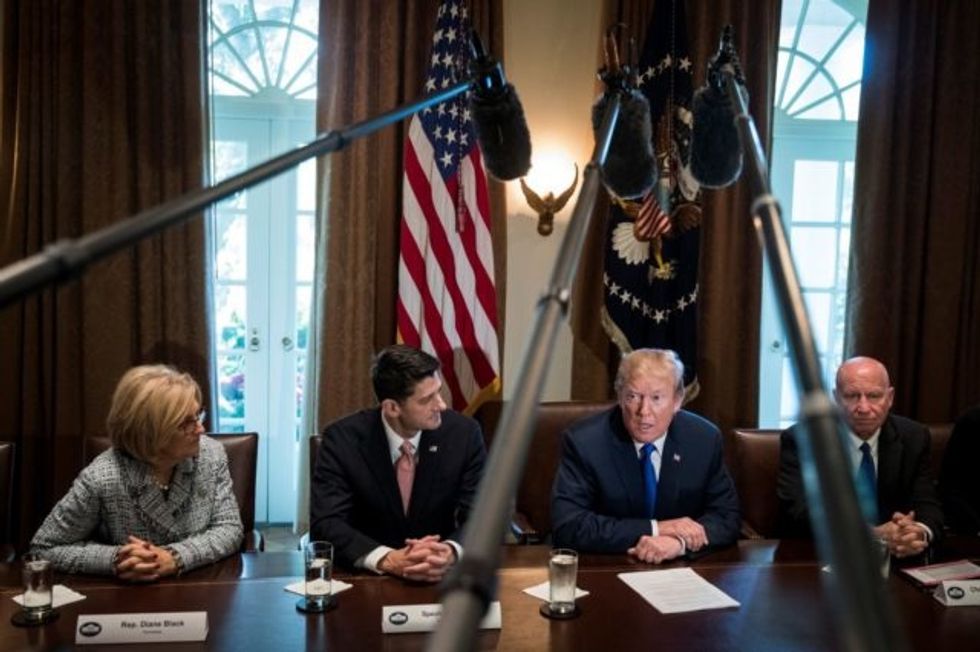 Reprinted with permission from DCReport.
Under Donald Trump, federal corruption prosecutions dropped by nearly a quarter, Syracuse University researchers found after analyzing detailed new Justice Department data.
The long-term trend shows that under Trump a steady decline in federal law enforcement efforts against government corruption is accelerating. Trump has repeatedly attacked the Justice Department and the FBI, including delusional rhetoric based on conspiracy theories about a  "deep state" that he says is out to get him. In September, at a rally for his 2020 re-election campaign, he accused the agencies of not doing their jobs and indicated he wants them to prosecute Hillary Clinton.
There were 340 corruption prosecutions during the first 11 months of the 2018 budget year, which ended Sept. 30. That indicates the annual total will be about 371 cases, down almost 24% from the previous year, which began under President Obama.
There were 906 federal corruption prosecutions two decades ago, when Bill Clinton was president, TRAC reported. That means at Trumpian levels prosecutions are down almost 60% from 1998, despite a larger population.
Theft or bribery in programs receiving federal funds accounted for 70 of the 340 prosecutions in the first 11 months of the 2018 budget year. Just half that many cases were filed for conspiracy to defraud the United States. The third most frequent lead criminal charge was violations of the 1946 Hobbs Act, which covers corruption involving extortion.
Over many years of delving deeply into official federal data, TRAC has shown wide variations in how federal laws are enforced by examining charges filed in each of the 90 federal judicial districts. For example, many of the 90 United States attorneys rarely or never pursue income tax fraud cases.
Approvals and denials of Social Security disability claims are so different from one administrative law judge to the next that TRAC issued a 2011 report showing that decisions "depend more on the judge than facts."
Of the 340 corruption prosecutions cases that TRAC examined, the largest number of filings was in Manhattan, the nation's banking center, where 17 corruption cases were brought. There were 16 cases filed in the Western District of North Carolina, which includes Charlotte, America's second-largest banking center.
The prosecution records were obtained using the Freedom of Information Act. The data was then analyzed, case by case, by researchers at the Transactional Records Access Clearinghouse (TRAC), which gathers up raw federal data. Through analysis imbues the official numbers with meaning. TRAC is run by Professor Susan Long and David Burnham, the journalist whose 1970 series on New York Police Department corruption prompted the movie Serpico and a television series of the same name.
TRAC also reports on data from the IRS, DEA, FBI, the ATF (Alcohol, Tobacco and Firearms), immigration and the administrative law system. Its focus is on federal funding, staffing and enforcement actions.