Witness: Meadows Burned White House Documents After Coup Plot Meeting
@next2godwin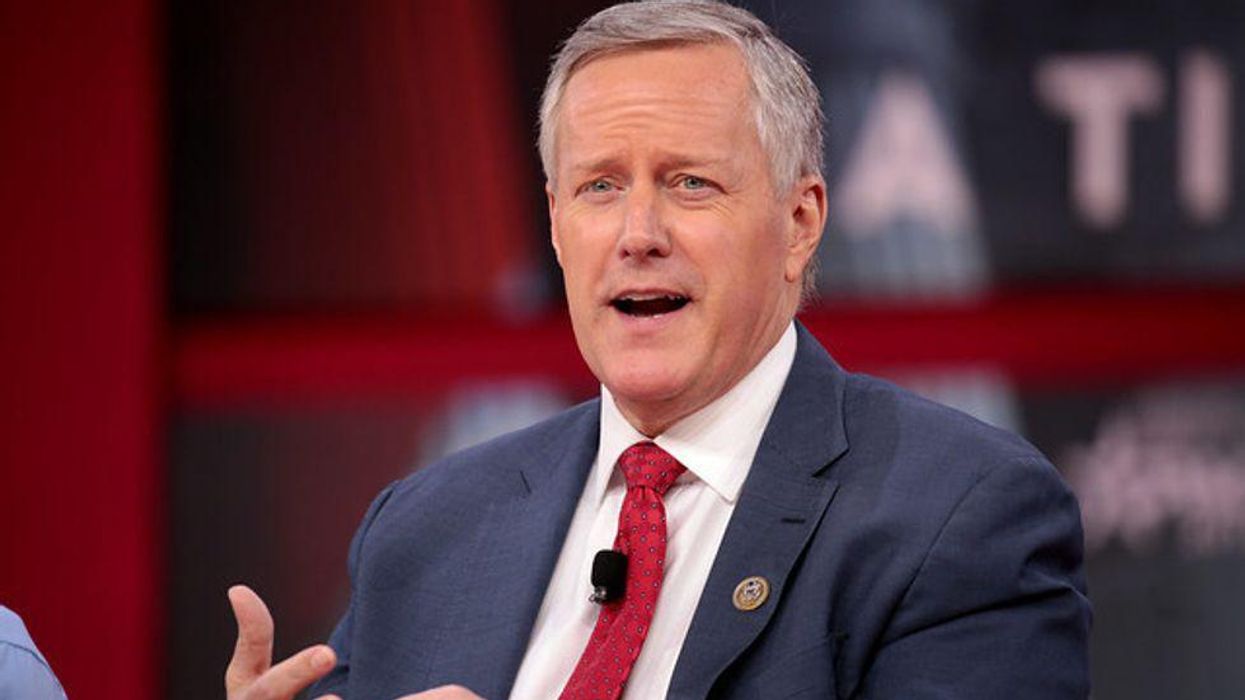 A former White House aide told the House Select Committee that Mark Meadows, former President Trump's ex-White House Chief of Staff, incinerated documents in his office after meeting with a House Republican who was part of a broad GOP effort to overturn the 2020 election results, according to a Politico report.
The testimony was obtained from a former Meadows aide, Cassidy Hutchinson, who had already testified that Meadows was warned that Republican plans to overturn the election with sham electors weren't "legally sound" and that Trump's January 6 rally could turn violent.
Hutchinson told the select committee that she had seen "Meadows incinerate documents after a meeting in his office with Rep. Scott Perry (R-Pa.)", Politico claimed in its report.
Meadow's meeting with Perry took place in the weeks that followed after Trump lost the election to then-Democratic candidate Joe Biden by a humiliating margin and scrambled to subvert the elections, per Politico.
Hutchinson spoke with the bipartisan select committee for about 90 minutes, Politico reported. Still, it was unclear if she said which documents were burned, nor was it clear if federal records laws protected those documents from destruction.
Perry chairs the Freedom House Caucus — a pro-Trump group of far-right lawmakers, including Reps. Matt Gaetz (R-FL) and Marjorie Taylor Greene (R-GA) — but he once maintained in low profile within the halls of Congress.
However, reams of documents and hours of testimony that the select committee obtained show that Perry "was the first person to connect Trump with Jeffrey Clark, a top Justice Department official who sympathized with the then-president's efforts to overturn his loss to Joe Biden," Politico stated in its report.
Perry bombarded Meadows with conspiracy theories of election fraud even before the race was called.
"We have the data-driven program that can clearly show where the fraud was committed. This is the silver bullet," Perry texted Meadows on November 7, 2020.
"From an Intel friend: DNI needs to task NSA to immediately seize and begin looking for international comms related to Dominion," Perry said in a November 12, 2020, text to Meadows.
Weeks after the race was called, the lawmaker pressed Meadows to act asap on the GOP election-subversion plans, per Politico.
"Mark, just checking in as time continues to count down," Meadows wrote on December 26, 2020. "11 days to 1/6 and 25 days to inauguration. We gotta get going!"
In a recent court filing, congressional investigators said that Perry had played a key role in the failed efforts to steal the 2020 election, drawing up plans with other Trump allies to introduce phony electors into the mix, who would throw out Biden electoral votes in the states Trump lost, according to CNN.
The select committee has subpoenaed Perry for his efforts to get a Trump loyalist installed as attorney general, but the lawmaker has objected to the committee's request that he appear for deposition.