Raskin Says Hearings Will Show 'The Whole Story' Of Trump's January 6 Coup
@next2godwin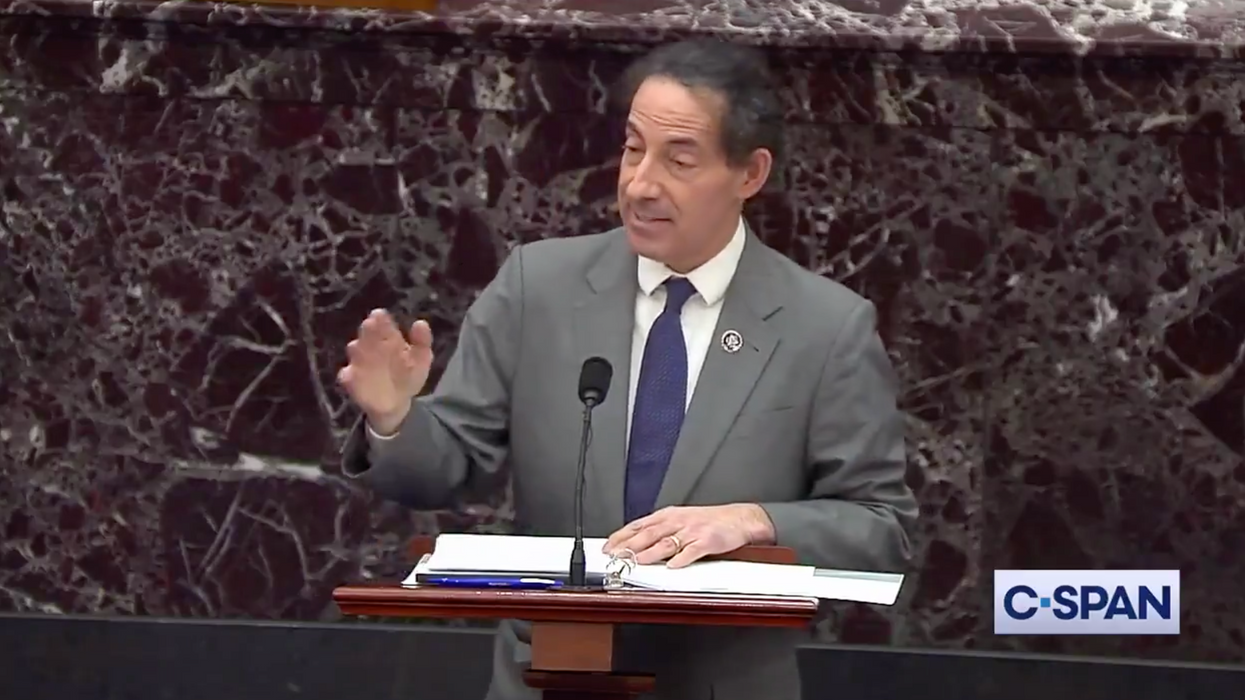 Rep. Jamie Raskin (D-MD) says that former President Trump engineered a "self-coup" attempt on January 6 in a failed bid to overturn the results of the 2020 presidential elections and save his presidency. He said the attempted coup would be at the forefront of public hearings the House Select Committee will hold next month.
Raskin led the House's Trump impeachment efforts in the U.S. Senate. It was a spirited effort that garnered a 57-43 vote, the most bipartisan support for a conviction in a presidential impeachment trial.
"We're going to tell the whole story of everything that happened. There was a violent insurrection and an attempted coup and we were saved by Mike Pence's refusal to go along with that plan," Raskin said, according to Reuters, in an interview that also included The Guardian and NPR.
Mike Pence, then-Vice President, in bold defiance of Trump's public urging and a stalwart adherence to the Constitution, oversaw the certification of Biden's win in January 2021. The certification process was delayed until early the morning, though, after a crowd of insurrectionists stormed the Capitol after former President Trump, in an angry speech, demanded that they "fight like hell."
Appalled by a humiliating loss to Joe Biden in the presidential elections, then-President Trump pushed lies of election fraud to his supporters, the media, and everyone else who cared to listen. His months-long effort to subvert the presidential election result eventually culminated in the insurrection, which caused the injury and death of Capitol law enforcement.
Election experts at local, state, and federal levels denied Trump's fraud claims, deeming the election the "most secure" in U.S. history. William Barr, then-U.S. Attorney General, supplemented efforts to restore faith in the integrity of the election by stating the Justice Department had "no evidence of widespread voter fraud."
The House Select Committee, in its investigation into the insurrection, has uncovered reams of evidence that shed light on how lawmakers, White House aides, and many high profile members of the GOP worked to slander the Bidens and push conspiracies to keep Trump in power.
"We don't have a lot of experience with coups in our own country and we think of a coup as something that takes place against a president," Raskin added, explaining that this coup was unique because the insurrectionists weren't from the military.
"We've got to save the democracy in order to save the climate and save our species," he added.
The.Justice Department's nationwide investigation into the Capitol attack has yielded more than 800 arrests so far.