As Use Of Abortion Pill Rises, Right-Wing Media Spread Misinformation
@jasminegeonzon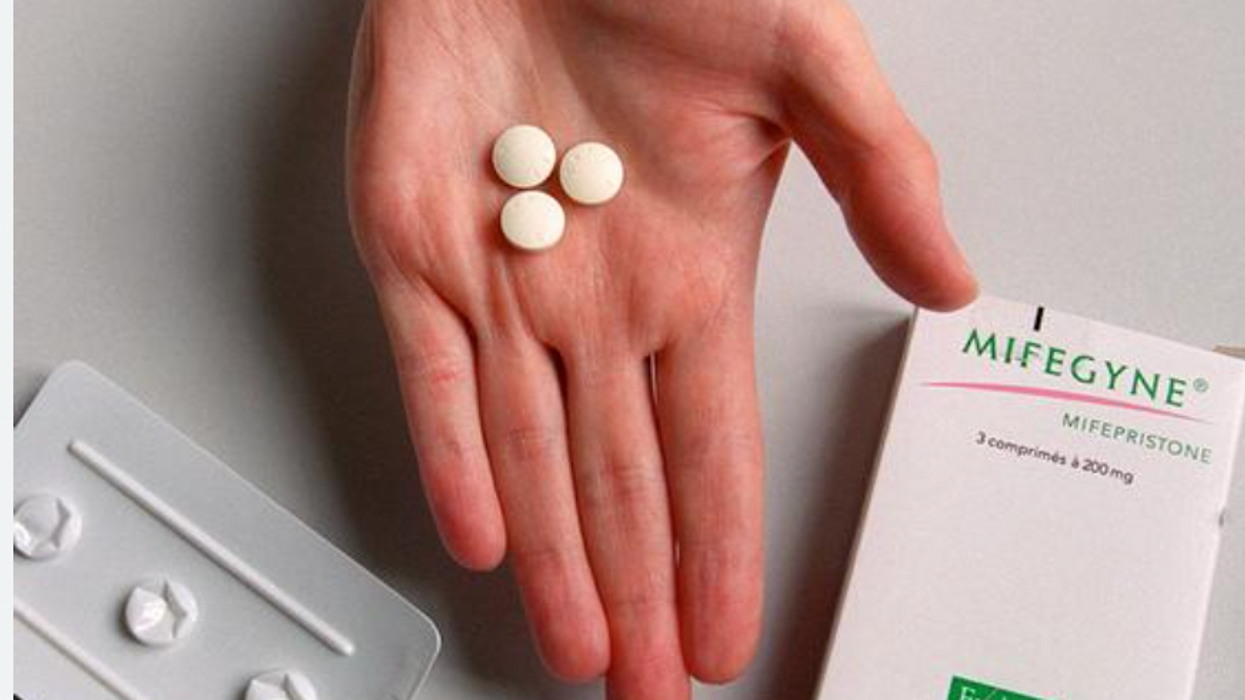 Following news that retail pharmacies will be able to distribute prescription medication used for abortions, anti-choice activists are flooding the right-wing media ecosystem with medical misinformation that falsely posits abortion medication as unsafe. This renewed attack on medication abortion is making it more difficult for pregnant people seeking credible information to make their own health care decisions.
Earlier this month, the Food and Drug Administration announced that retail pharmacies in states where abortion is legal will be able to fulfill prescriptions for mifepristone, one of two medications used for abortions, after they've received a government certification. Three of the nation's largest retail pharmacies — Walgreens, CVS, and Rite Aid — have already expressed their intent to distribute the medication.
Since Roe v. Wade's reversal last year, medication abortion has become a particularly important safety net, as 14 states have harshly restricted or outright banned abortion, leading dozens of clinics to stop offering abortion care. Demand for abortion medication has surged in states with restrictions, and most abortions in the U.S. are now performed through medication. On January 25, the maker of mifepristone filed a lawsuit hoping to expand access of the medication to states with abortion bans, arguing that the FDA's approval of the drug in 2000 makes restricting its distribution illegal.
With Roe's reversal, the political right has pivoted from fixating on the Supreme Court to seizing on medication abortion, with the American Association of Pro-Life Obstetricians and Gynecologists helping lead the way. AAPLOG is a group of anti-abortion doctors whose mission is to leverage their professional credentials to stigmatize abortion care and scare away pregnant people seeking abortions by spreading medical misinformation. Now, as medication abortion has become a renewed object of conservative attention, right-wing outlets are increasingly turning to AAPLOG's leaders as expert opinions undermining mifepristone.
Here's how conservative media are doubling down on their misinformation efforts as the anti-abortion movement moves on past Roe:
After the FDA announced that retail pharmacies could dispense mifepristone prescriptions, AAPLOG's outgoing CEO Dr. Donna Harrison appeared on the conservative TV network Newsmax on two different programs on January 10. On The National Report, Harrison stressed that the FDA's announcement was "scientifically and medically irresponsible" and overstated the possibility of the rare side effects of taking the medication in an effort to scare patients away. Harrison also fearmongered that the distribution of medication abortion would lead to the "enablement of both abusers and pimps," even though pregnant people denied an abortion are actually more likely than people who have abortions to be tethered to abusive relationships.
In addition to right-wing media undermining mifepristone's proven safety and efficacy, GOP politicians in Alabama and South Dakota have threatened criminal charges for dispensing or taking abortion medications, and a coalition of anti-abortion activists are suing to overturn the FDA's approval of mifepristone.
Conservative media's moral panic against mifepristone isn't new: Many of the same narratives have been recycled from previous fearmongering when the medication was permanently approved for mail distribution in December 2021 and when Roe was officially overturned in June 2022.
Frequently Asked Questions:
What is medication abortion?
Medication abortion, also known as the abortion pill, is a form of early abortion caused by taking two different medications. It is an option for people who are within 10 weeks pregnant.
What is mifepristone?
Mifepristone is one of two medications used for medication abortions. It blocks the hormone progesterone needed for a pregnancy to continue.

Reprinted with permission from Media Matters.