#EndorseThis: Arnold Schwarzenegger Powerfully Condemns Trump And MAGA Rioters
@nationalmemo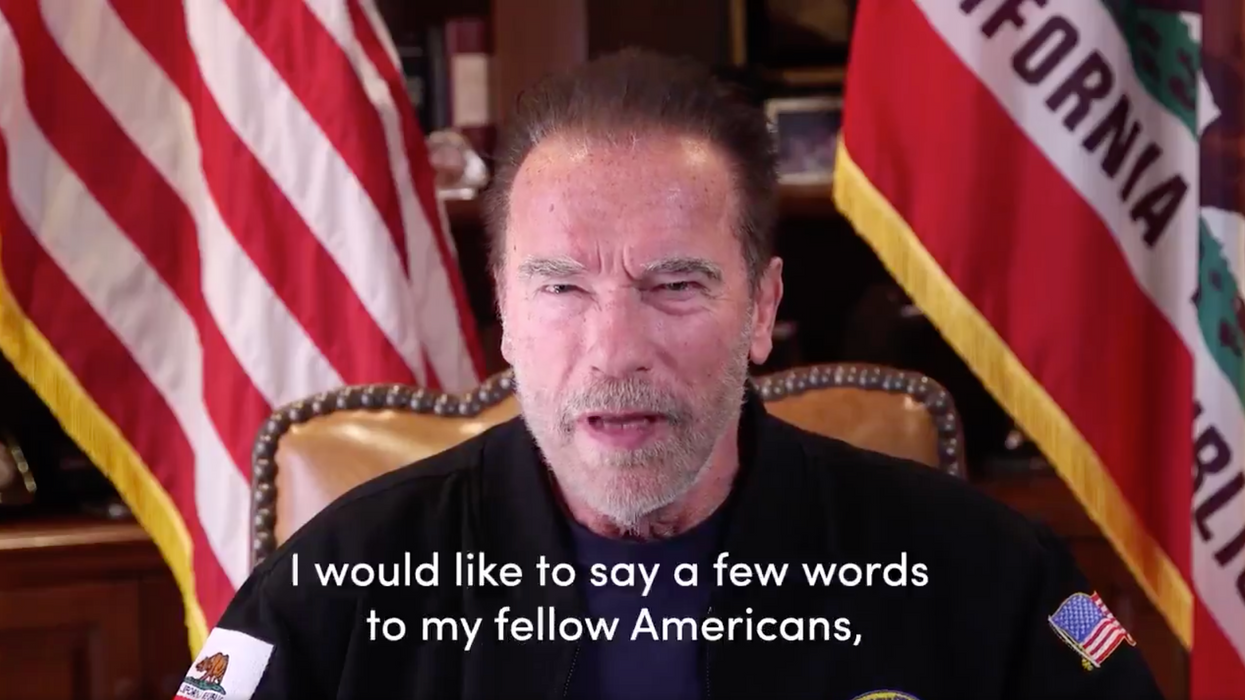 Screenshot from Arnold Schwarzenegger Twitter
World-class bodybuilder, movie star, and former governor of California Arnold Schwarzenegger posted a seven-plus minute video calling for unity to his Twitter account, in which he powerfully condemns the violence that MAGA rioters showed storming the Capitol building in the name of our very own president.
Speaking emotionally about the Nazi past in his Austrian homeland, and how it affected him as a child, Schwarzenegger compares January 6 to The Night of Broken Glass -- the murderous assault by Nazis on innocent Jewish communities in the prelude to World.
Watch this. It's remarkable.
My message to my fellow Americans and friends around the world following this week's attack on the Capitol. https://t.co/blOy35LWJ5

— Arnold (@Arnold) 1610282700.0