'The Day That Broke The GOP': Republicans Abandon Trump In Wake Of MAGA Riot
@jarrell_zach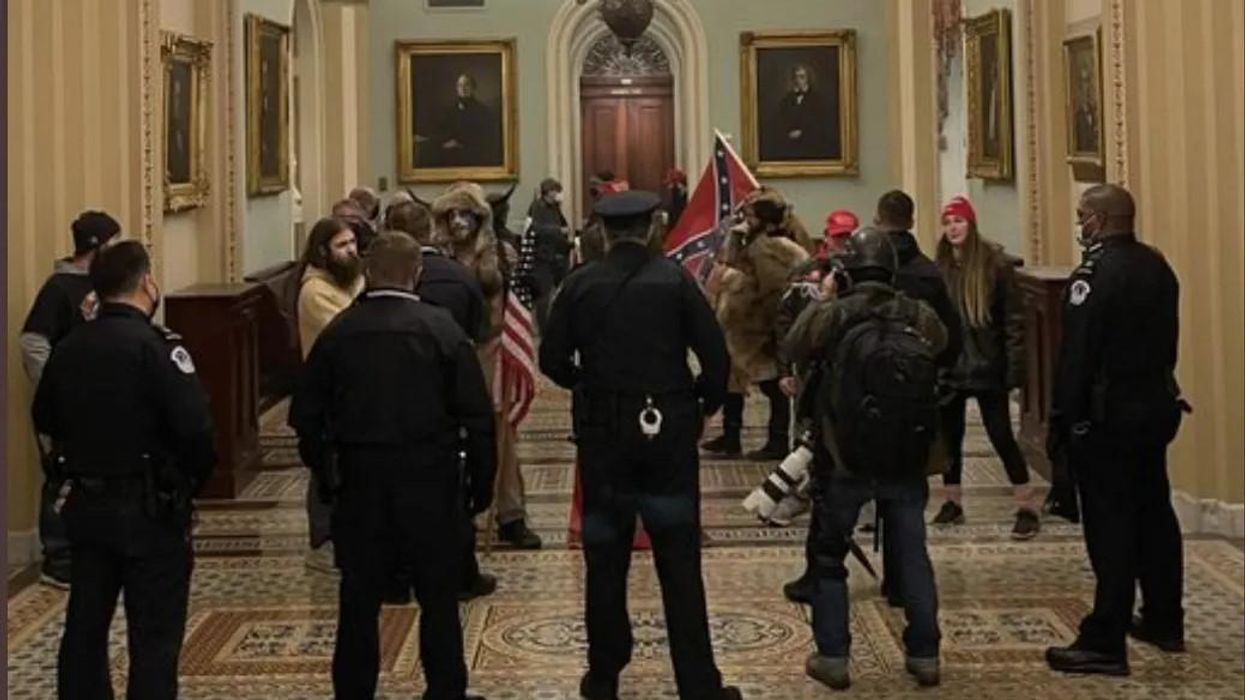 Yesterday was an embarrassing day to be an American.
Armed terrorists in support of President Trump stormed the U.S. Capitol as Congress met to confirm Joe Biden as the next President of the United States. If that weren't humiliating enough, the president stood by these people, as they disrupted a Constitutional process that has taken place since the beginning of our country. And the worst part is President Trump responded by telling them, "We love you."
In the hours since, Congress has made President-elect Joe Biden's victory official and Trump finally committed to a peaceful transfer of power. But it's too late. And many Republicans, even some of Trump's close allies, realize that.
"All I can say is count me out, enough is enough." Sen. Lindsey Graham, one of Trump's staunchest supporters said in a fiery floor speech last night.
"I, above all others in this body need to say this, Joe Biden and Kamala Harris were lawfully elected and will become the president and the vice president of the United States on Jan. 20," Graham continued.
This was a complete reversal for Graham, who has been right by the president's side during the election fight and is considered one of Trump's closest allies.
Kelly Loeffler, who lost her Georgia Senate race yesterday giving Democrats control of the Senate, backed down on the Senate floor and decided not to challenge Joe Biden's victory.
"When I arrived in Washington this morning I fully intended to object the certification of the electoral votes," she said in a somber speech on the Senate floor last night. "However, the events that have transpired today have forced me to reconsider, and I cannot now, in good conscience, object to the certification of these electors."
She maintained her belief in "election irregularities" but condemned the terrorists who laid siege to the Capitol.
The Senators changing course on their plan to challenge the electors didn't stop there. After all of the damage caused by Trump and his most violent supporters throughout the day, six senators maintained their election challenge-- which is still too many people considering the overwhelming evidence that the election was fair and free. Still, over half dropped their challenge.
"I did think that today changed things drastically," Indiana Sen. Mike Braun, one of the 13 senators who had signaled he would challenge the electors, said. "Yeah, whatever point you made before that should suffice. Get this ugly day behind us."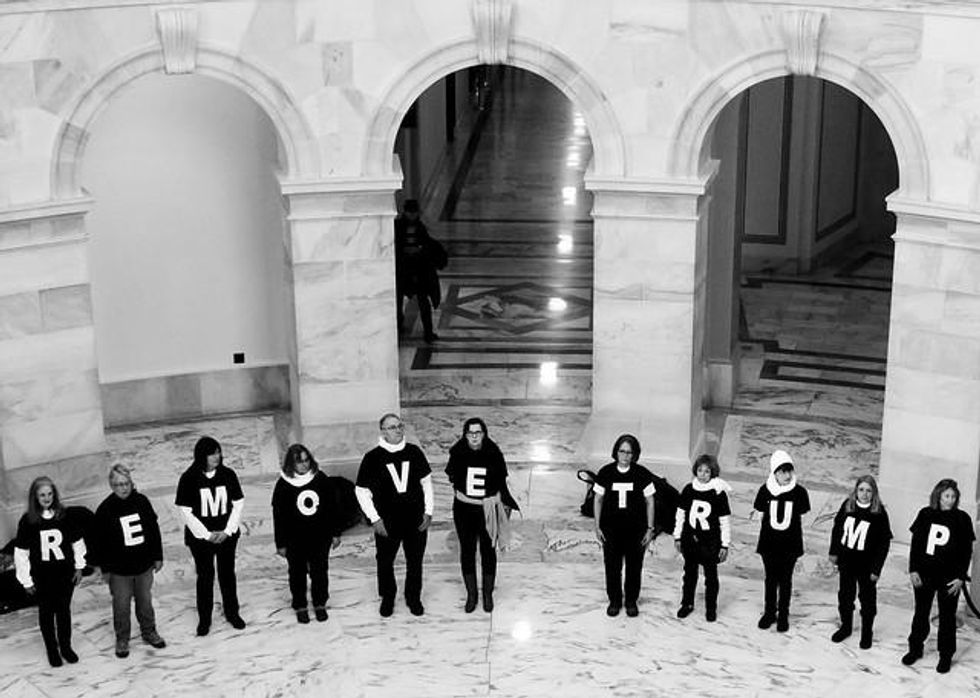 Trump Faces Calls For Immediate Impeachment Following Capitol Riotingassets.rebelmouse.io
"Obviously the commission we have asked for is not going to happen at this point," said Oklahoma Sen. James Lankford, who also planned to object to the result of the election. "I understand that. And we are headed tonight toward the certification of Joe Biden as president of the United States."
Now, some Republicans are considering taking "drastic" measures-- like invoking the 25th Amendment-- to remove President Trump from office in the final days to his presidency, according to Axios.
"Republicans are furious with the president for what they see as fomenting an attack on American democracy, disgracing their party and invading the sanctity of their chambers on the other end of Pennsylvania Avenue," the Axios report said. "There's concern about whether the country can withstand another two weeks with Trump at the helm, and what additional chaos and division could be sowed. There's also rage inside the GOP at Sens. Josh Hawley, Ted Cruz, and others whose plans to object to Biden's certification gave oxygen to Trump, the protests, and the notion that Congress could be used to overturn the will of voters."
The Senate floor wasn't the only place where long-time allies who were close to Trump jumped ship, as the ugly events that transpired because of the president were too much for them to stomach. Reports came barreling in last night of top aides and appointees of Trump either were deciding or decided to quit. First Lady Melania Trump's chief of staff and a White House social secretary both decided to resign, according to CNN. A Fox News reporter tweeted that White House Deputy Press Secretary Sarah Matthews also decided to throw in the towel. Even President Trump's former Chief of Staff Mick Mulvaney decided enough was enough, according toCNBC. And these were just the beginning of a long line of resignations that are expected in the coming days.
Politico called the pandemonium caused by our own president, "The day that broke the GOP."
"It literally took a riot of Trump supporters in the Capitol for many Republicans to finally confront the defeated president — a moment of bedlam that put those GOP lawmakers' own lives at risk," the article read.
For many Republicans, yesterday tainted the "legacy" of Donald Trump's presidency -- which was tainted long ago for Democrats and most Americans.
"Everything that (Trump's) worked for ... all of that — his entire legacy — was wiped out yesterday," said Nancy Mace, a Republican Representative from South Carolina. "We've got to start over."
Sadly, not all Republicans came to their senses after the atrocities that their party created and allowed to happen.

A Washington Post report read: "Gaetz admitted he does not know 'if the reports are true.' But, he said to audible boos, 'some of the people who breached the Capitol today were not Trump supporters. They were masquerading as Trump supporters and in fact, were members of the violent terrorist group antifa."