#EndorseThis: Sober Colbert Rips MAGA Terrorists And Their GOP Enablers
@nationalmemo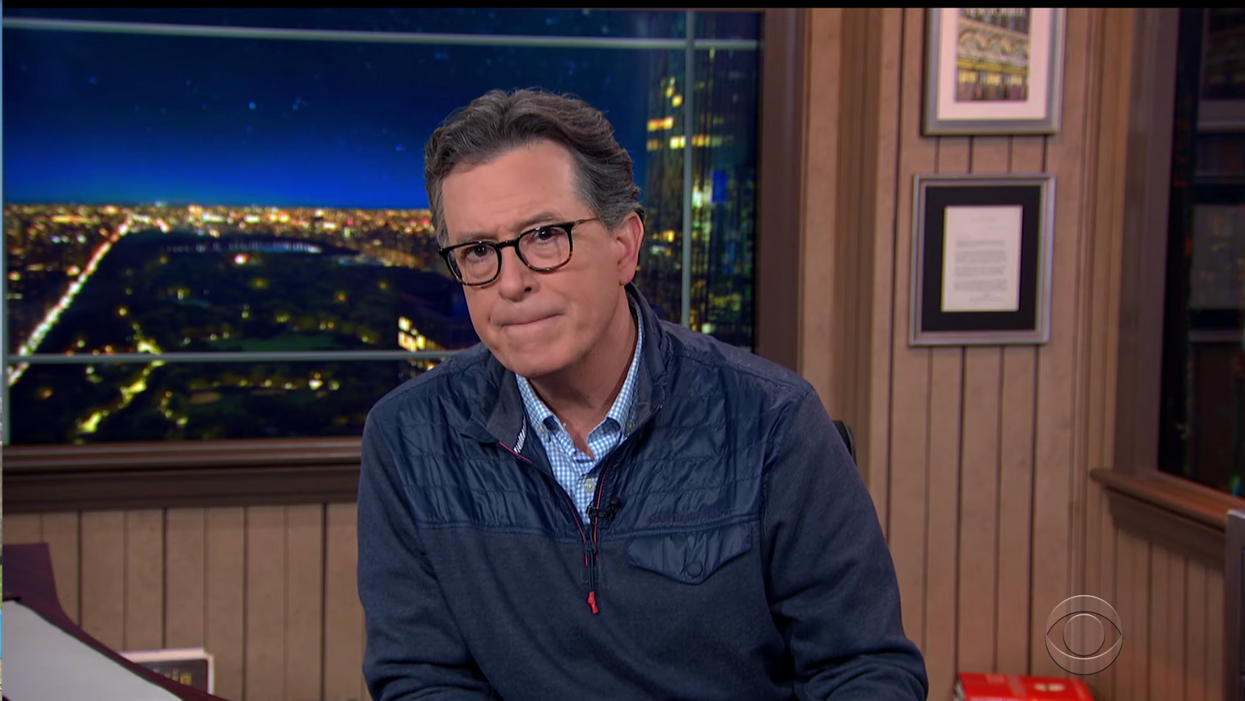 Screenshot from The Late Show with Steven Colbert Youtube.
Last night Stephen Colbert took twelve minutes during The Late Show to discuss last week's heinous events in the Capitol and their aftermath. Colbert dropped his usual lighthearted approach for a grimmer style -- understandably, as American democracy is in peril under Donald Trump. A stunning number of Republicans still choose to dishonor their oath of office, and Stephen isn't having it,
Not at all. This is powerful, sobering, and yet will still make you smile. Watch.
The Terrorists Who Attacked Congress At The President's Direction Came Prepared To Killwww.youtube.com