McCarthy Shoots Down 'Rogue' Biden Impeachment Resolutions
@MJBoddie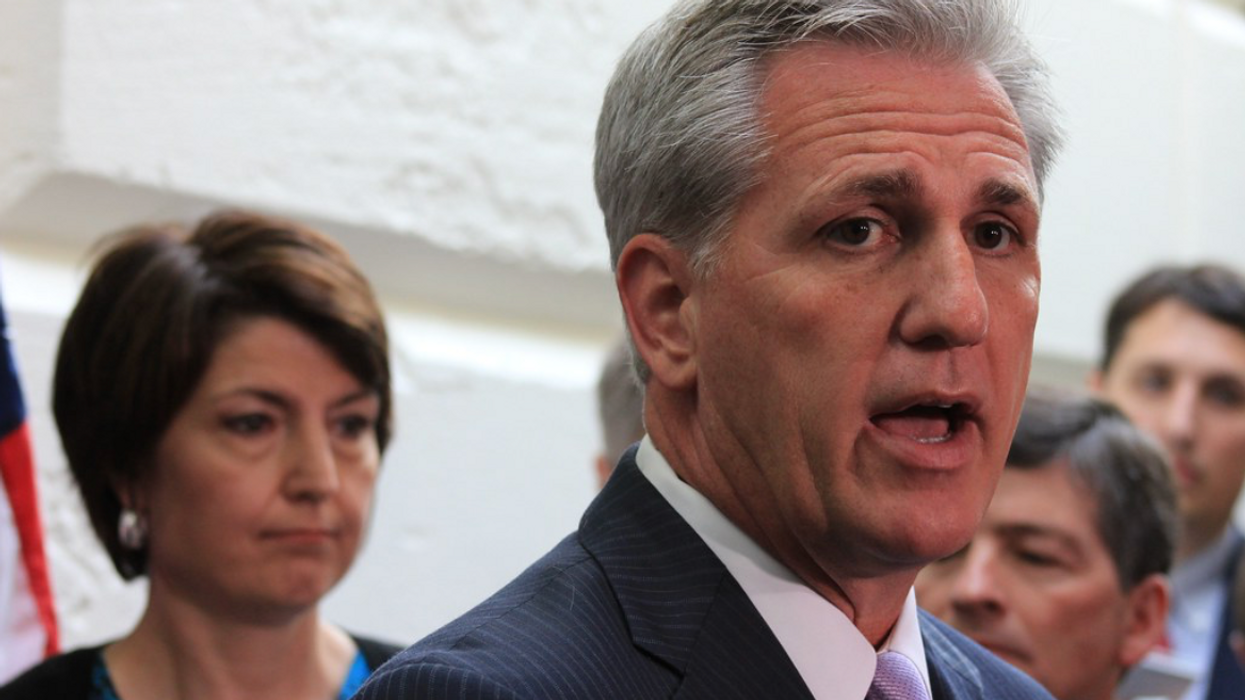 House Speaker Kevin McCarthy (R-CA) made clear to his Republican colleagues Wednesday he does not support United States Rep. Lauren Boebert's (R-CO) resolution to impeach President Joe Biden, CNN reports.
"I think to prematurely bring something up like that, to have no background in it, it undercuts what we're doing," the Speaker told CNN.
The proposed resolution also does not have the support from several Republican House members, with Rep. John Duarte (R-CA) telling Axios, "This motion is not going to pass. It's probably going to have quite a bit of opposition from both parties."
Another GOP House member and McCarthy ally Rep. Ken Calvert (R-CA) said, referring to Boebert and those who support the resolution, "I think they've kind of gone rogue."
CNN reports:
McCarthy said Wednesday evening that the House will refer Boebert's impeachment resolution to the Homeland Security Committee, confirming CNN's earlier reporting on that approach. There will be a rule vote on the floor to make the referral to committee, allowing Republicans to diffuse the politically thorny issue for now, though internal party tension over the issue was on display for much of Wednesday.
"What majority do we want to be," McCarthy said to his GOP colleagues, asking, "Give it right back in two years or hold it for a decade and make real change?"
According to CNN, the Speaker "argued that Republicans should let committee investigations play out and warning that jumping to impeachment now could threaten their slim majority," adding, "House Republicans have taken back the House five times in the last 100 years, and two of those times lost the majority the next cycle."
Reprinted with permission from Alternet.