Endorse This! Bill Maher Shows Why GOP Ads Prove Americans Are 'Stupid'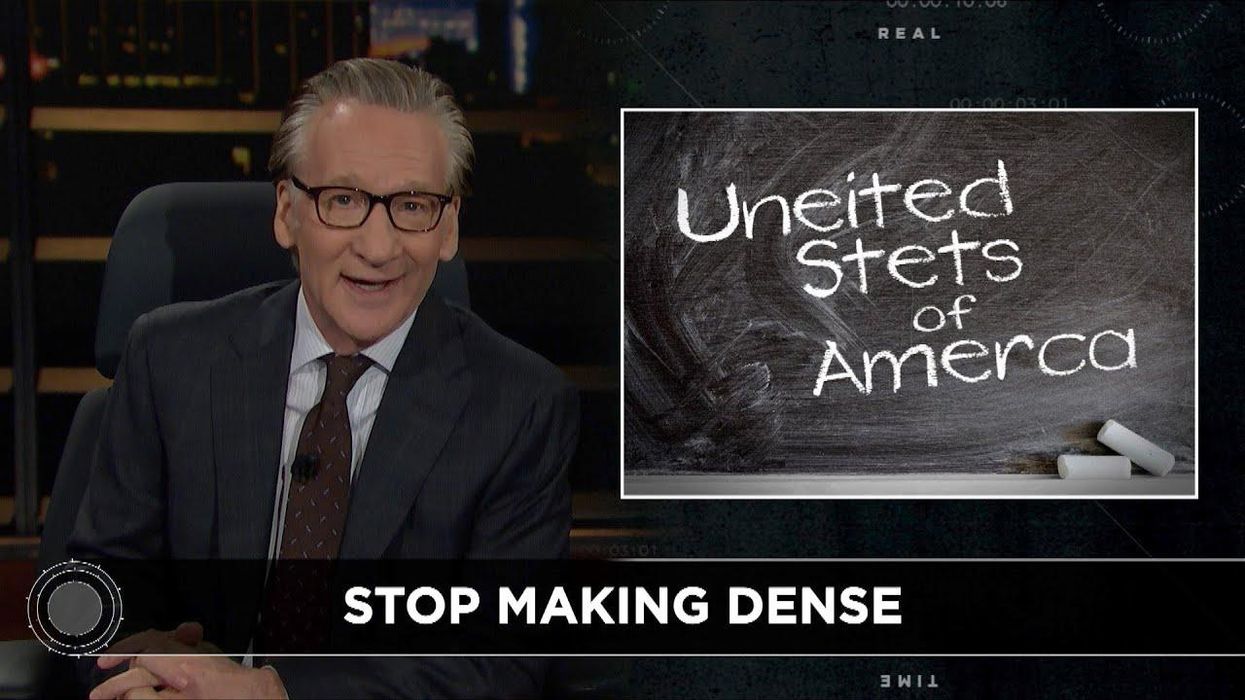 Image via YouTube
Longtime provocateur and host of HBO's Real Time, Bill Maher sometimes slips into conservative crank territory. Whether lambasting Covid rules or scolding LGBT youth, Maher can sound like an aging buffoon. Yet he is by no means friendly toward the nakedly fascist MAGA/QANON Republicans.
During the latest episode of Real Time, Maher wondered aloud what the stunning idiocy of GOP campaign ads means for our future.
"We have to figure out how a country can solve any problem if so many of its people are so intractably, astoundingly, mind-numbingly stupid," Maher told viewers. "And I'm not saying that as hyperbole or just out of frustration. I mean this country just might be empirically, verifiably too fucking dumb to continue as an ongoing enterprise."
Maher showed a TikTok video that proves his point, and commented on a clip from one of Rep. Marjorie Taylor Green's ads in which she fires a semi-automatic weapon.
"Here's three words that no one ever has to say to Marjorie Taylor Greene: dumb it down."
Watch The Entire Segment Below: