#EndorseThis: "Hello, Douchebags" Is How Bill Maher Greets Up-And-Coming Wing-Nuts
@nationalmemo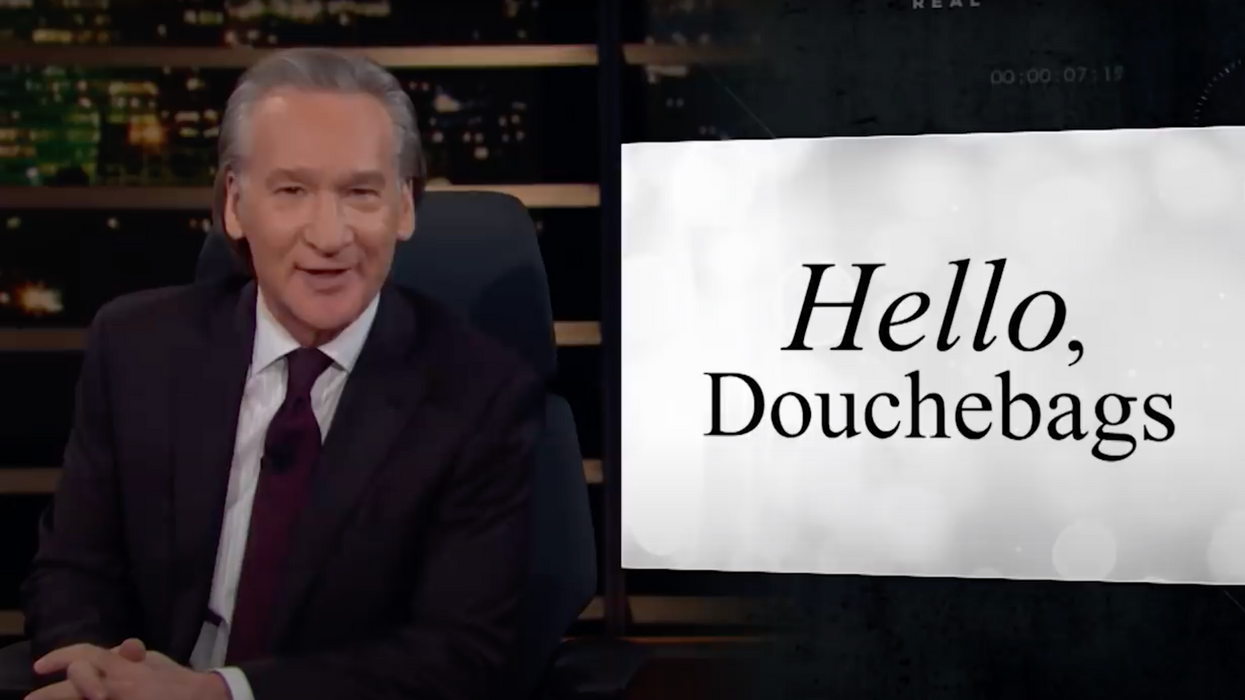 Screenshot from 'Real Time with Bill Maher' Youtube.
Bill Maher, host of Real Time on HBO, loves to say "farewell, douchebags" at the end of an election cycle.It's his traditional way of seeing off all the losing lunatics (otherwise generally known as Republicans). But the far right is producing these nut-jobs faster than ever.
So even as we're enjoying the exit of Rudy Giuliani, Mike Pence, and the orange man who shall not be named, there's a whole new crop of "douchebags" swarming over the capital -- and Maher feels he must introduce them to us, with appropriate burns.
You will recognize most of them. And you will laugh, uproariously.
New Rule: Hello, Douchebags! | Real Time with Bill Maher (HBO)www.youtube.com