The Boogaloo Boys Who Are Trying To Instigate Civil War
@alexvhenderson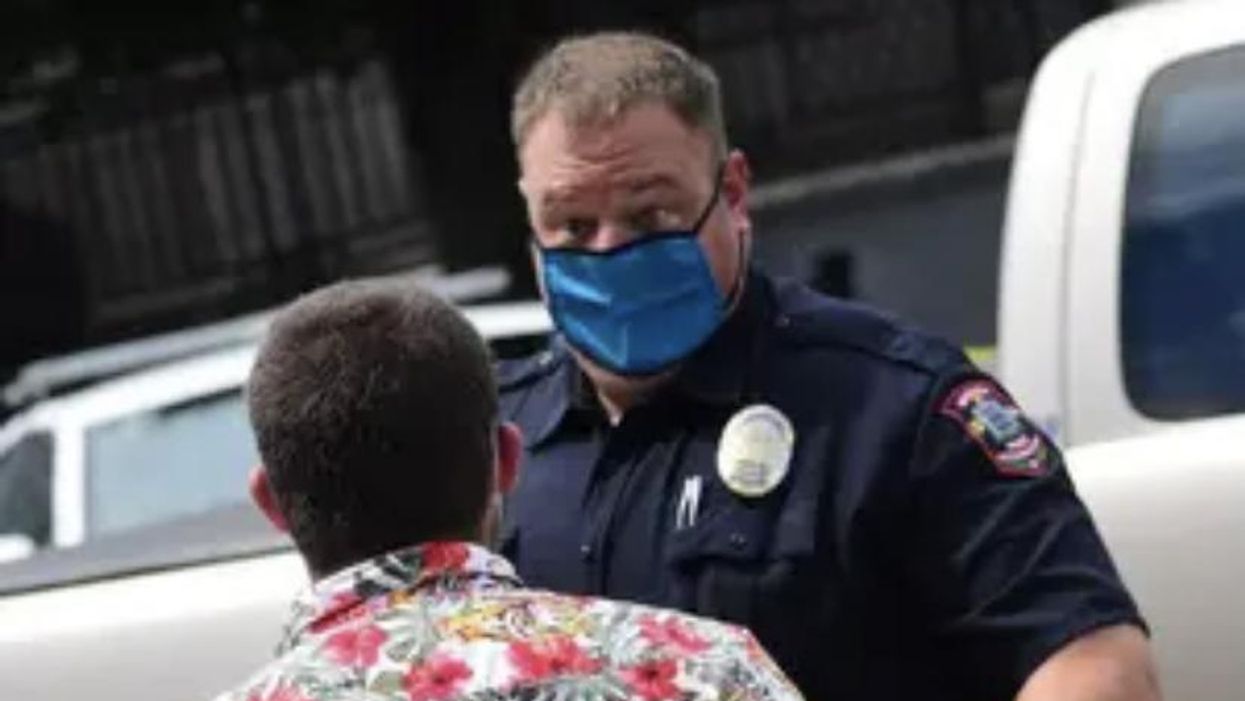 Screenshot from Alternet
Reprinted with permission from Alternet
Following the violent January 6 assault on the U.S. Capitol Building, national security experts are pointing to the Boogaloo Bois as one of the extremist groups that law enforcement will need to keep a close eye on in the months ahead. Dallas-based journalist Michael J. Mooney examines Boogaloo's goals in an article published by The Atlanticthis week, stressing that although they didn't have a "huge presence" in that attack, they have been inspired by it.
"The riot at the Capitol last Wednesday featured partisans of the long-gone country of South Vietnam, Falun Gong adherents, end-times Christians, neo-Nazis, QAnon believers, a handful of Orthodox Jews, and Daniel Boone impersonators," Mooney writes. "The Boogaloos weren't a huge presence in that mob. But according to federal officials, the attack on the Capitol has galvanized them and could inspire Boogaloo violence in D.C. and around the country between now and Inauguration Day."
Most of the far-right insurrectionists who stormed the Capitol Building were devotees of President Donald Trump and were hoping to prevent Congress from certifying the Electoral College victory of President-elect Joe Biden. But according to Mooney, "The Boogaloos don't appear interested in fighting for Donald Trump — they tend to despise him, mostly because they think he panders to the police. But for the past year, Boogaloo Bois all over the United States have been cheering on the country's breakdown, waiting for the moment when their nihilistic memes would come to life and the country would devolve into bloody chaos."
Many liberal and progressive activists, contrary to what right-wing media often claim, have stressed that they are not anti-police — that they want to reform law enforcement, not abolish it. But at Mooney points out, the Boogaloo Bois have expressed a visceral hatred of law enforcement in general.
"Some are likely just joking when they 'shit-post' about shooting cops or 'yeeting alphabet boys' — killing government law-enforcement agents," Mooney explains. "But others seem serious. They've already shown up heavily armed — and in their signature Hawaiian shirts — at protests and at state capitols. They've allegedly killed law-enforcement officers, talked about throwing Molotov cocktails at cops during the racial-justice protests this summer, and plotted to kidnap Michigan Gov. Gretchen Whitmer. They say they want a total reset of society, even if they haven't thought very hard about what, exactly, should come next."
The Boogaloo Bois have made it clear that they want a civil war, and Mooney notes that he has "spent the past few months trying to figure" exactly why they want one. For his article, Mooney interviewed JJ MacNab, a fellow with the Program on Extremism at George Washington University
According to MacNab, "They really want to create their own in-world so the rest of us won't get their jokes. It's tribal. These are tribal markings: the shirts they wear, the jargon they speak, even the types of guns they like."
But Mooney writes that even though Boogaloo's beliefs are nebulous and seem incoherent at times, that doesn't mean they aren't dangerous.
Watching hordes of armed people storming the doors of Congress, facing off with any cop who offered resistance, killing a Capitol Police officer, and chasing another through the halls of a government building, I couldn't help thinking: These are the fantasies that Boogaloo Bois have been posting about for months," Mooney writes. "The riot may have captured their imagination."