How Militia Gangs Communicated During Capitol Riot
@alexvhenderson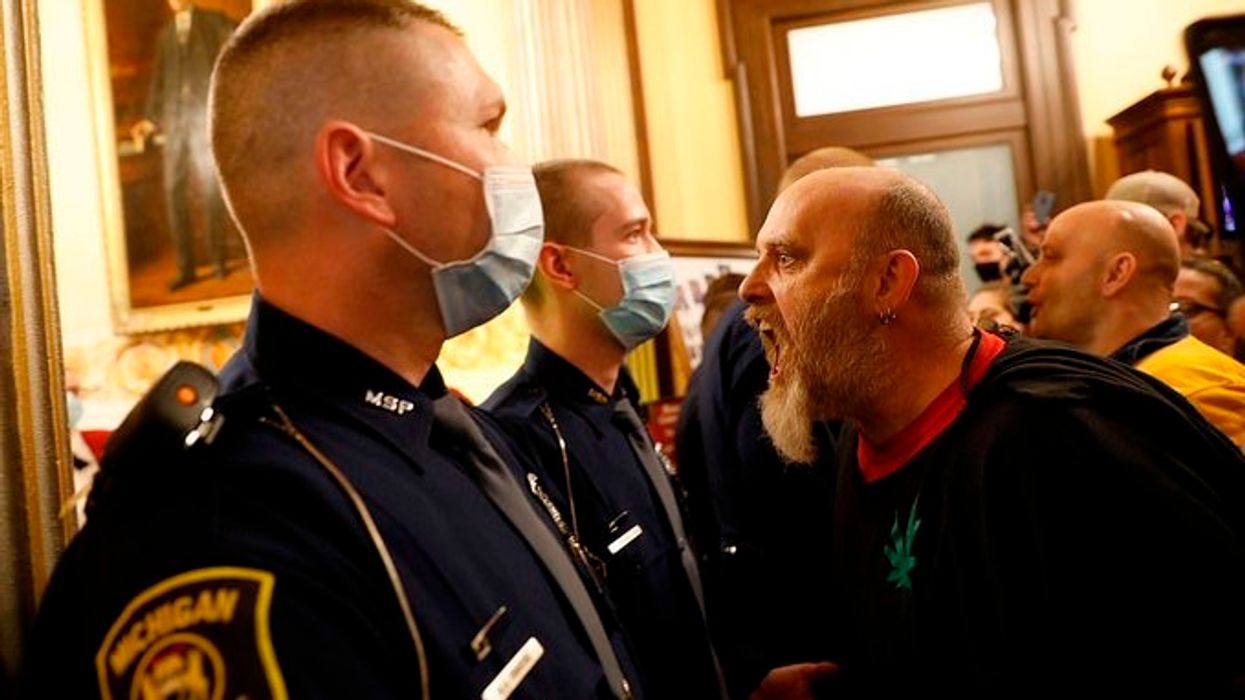 Reprinted with permission from Alternet
Although Twitter and Facebook have been cracking down on some far-right users, extremists have found other ways to communicate — including the smartphone app Zello, which according to the Guardian, was useful to some far-right militia members during the siege of the U.S. Capitol Building last week.
"Zello has avoided proactive content moderation thus far," Guardian reporters Micah Loewinger and Hampton Stall explain. "Most coverage about Zello, which claims to have 150 million users on its free and premium platforms, has focused on its use by the Cajun Navy groups that send boats to save flood victims and grassroots organizing in Venezuela. However, the app is also home to hundreds of far-right channels, which appear to violate its policy prohibiting groups that espouse 'violent ideologies.'"
---
Loewinger and Stall report that one member of the mob "narrated her march toward and into the Capitol" while others on a Zello channel "cheered on the insurrection and called for the kidnapping of politicians." And the creator of that channel, who went by "1% Watchdog," said, "You are executing citizen's arrest. We have probable cause: treason, acts of treason, election fraud, all kinds of felony crimes, no competent authority."
It was also on Zello that a female voice, the day of the Capitol invasion, was heard saying, "We have a good group: 30 to 40 of us. We're sticking together and sticking to the plan. The police are doing nothing. They're not even trying to stop us."
The report also recounts the following exchange describing the tumult inside the building:
"We are in the main dome right now," said a female militia member, speaking on Zello, her voice competing with the cacophony of a clash with Capitol police. "We are rocking it. They're throwing grenades, they're frickin' shooting people with paintballs, but we're in here."
"God bless and godspeed. Keep going," said a male voice from a quiet environment.
"Jess, do your shit," said another. "This is what we fucking lived up for. Everything we fucking trained for."
Zello, Loewinger and Stall note, has banned the Boogaloo Bois (a far-right extremist group that promotes civil war) and some racist groups from its platform — although the company may need to become more proactive if it wants to avoid the problems that Parler has recently experienced.
"Being slow to respond may threaten the future of Zello, which relies on servers from Amazon Web Services and access to the Google and Apple app stores," Loewinger and Stall explain. "By booting Parler from their platforms, the three companies have demonstrated they may not tolerate companies hosting extremist content. So far, that's not true of Zello."