DeSantis Challenges Trump On Six-Week Abortion Ban In Political Shift
@reuters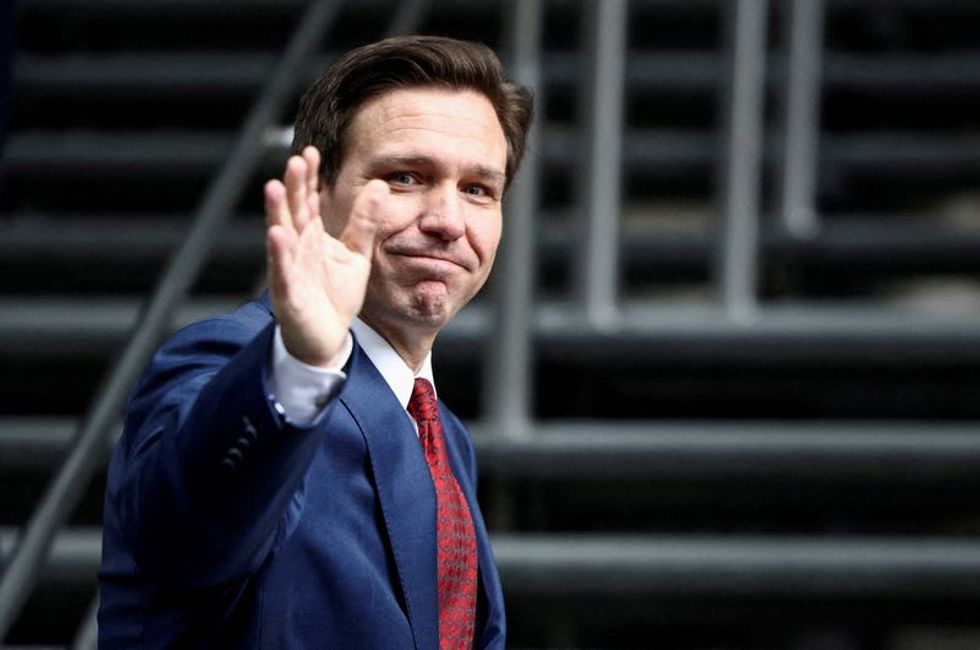 By James Oliphant
WASHINGTON (Reuters) - Florida Governor Ron DeSantis said on Tuesday he was proud to have signed a six-week abortion ban, after seeming initially reluctant to embrace the recently passed law in Florida that outlaws almost all abortions in the state.
As DeSantis prepares to formally announce a 2024 White House run in the coming weeks, he is increasingly trumpeting the measure to help him draw more of a contrast with former President Donald Trump, the front-runner for the Republican presidential nomination.
At a news conference on Tuesday, DeSantis said he was "proud" to have signed the legislation and fired back at Trump, who suggested in an interview this week that the six-week ban is overly restrictive.
"He will not answer whether he would sign it or not," said DeSantis, who is a leading contender for the Republican nomination. The nominee will take on President Joe Biden, a Democrat, in next year's general election.
In an interview with online news site the Messenger posted on Monday, Trump said, "If you look at what DeSantis did, a lot of people don't even know if he knew what he was doing. But he signed six weeks, and many people within the pro-life movement feel that was too harsh."
DeSantis seized upon that at his news conference.
"Protecting an unborn child when there's the detectable heartbeat is something that almost, probably, 99% of pro-lifers support," he said.
He cited a similar law in Iowa, which will hold the first Republican presidential nominating contest early next year and is a state with a large bloc of evangelical voters.
Bob Vander Plaats, a leading evangelical advocate in Iowa, criticized Trump's remarks on Twitter.
"No, Mr. President, many in the #ProLife community do not believe saving babies is too harsh," Vander Plaats wrote.
He praised DeSantis for "leading on life" and in a later tweet, contended the Iowa nominating contest, known as the Iowa caucuses, is now "wide open."
During the recent Florida legislative session, DeSantis did not expressly advocate for the six-week abortion ban, and he signed it last month without fanfare to replace what had been a 15-week ban. In speeches afterward, he largely avoided highlighting it.
While DeSantis' abortion stance could help garner him votes among hard-right conservatives, some Republican donors have expressed unease with his position.
In an interview with Reuters last week, Republican donor Andy Sabin said he could not support DeSantis after he signed the abortion law.
(Reporting by James Oliphant in Washington; Additional reporting by Rich McKay in Atlanta; Editing by Ross Colvin and Matthew Lewis)