#Endorse This: Kimmel Laments Don Junior's Saddest Video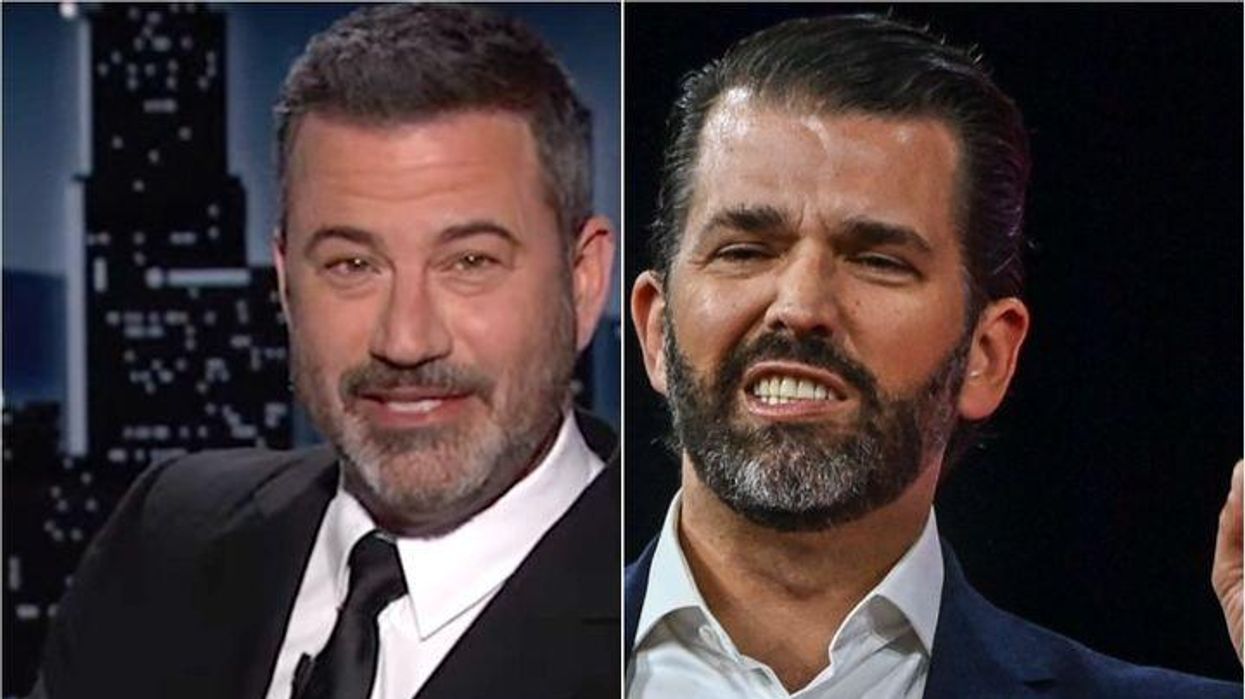 Image via Reddit
Last night Jimmy Kimmel returned to the helm of his late-night show -- and immediately zeroed in on the ongoing national security crisis involving former defeated President Trump.
"Perfect physical specimen? This perfect physical specimen thing is a bold claim from a man whose BMI reads like the final score of a Golden State Warriors game," joked Kimmel, after Trump actually said he's the "perfect physical specimen."
Kimmel then moved on to the most obnoxious creature in the Trumposphere, Don Junior.
"Yes, after his dad complained about how Don Junior might be investigated on conspiracy charges at a rally for snake oil salesman Dr. Oz, Don Junior — the son of a New York City billionaire cosplaying as a member of Duck Dynasty — bragged in a video, 'I got the honorable mention. It's nice to know that he cares, you know? He's a tough guy… It's always nice to see dad, you know, talking about it… it shows he cares, you know? Because there's times where we're just in that fight… sometimes ya miss it.'"
Watch the entire segment below: