Georgia District Attorney Prepared To Unveil Trump's 'Criminal Enterprise'
@DevilsTower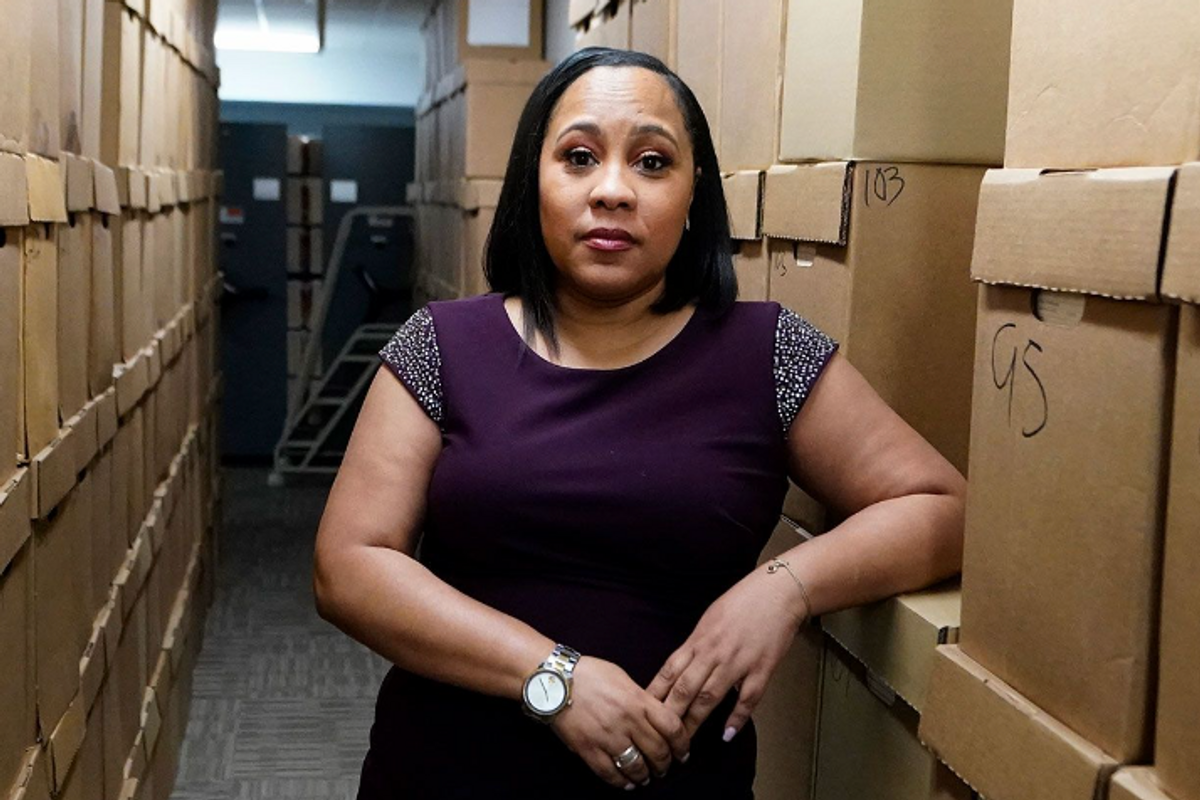 The 37 felony charges already filed against Donald Trump in his classified documents case in Florida include one count of a criminal conspiracy and another describing a criminal scheme. Any charges resulting from the special counsel investigation underway in Washington, D.C., examining attempts to overturn the results of the 2020 election will almost certainly include multiple counts of a conspiracy to defraud the United States.
But Fulton County, Georgia, District Attorney Fani Willis is apparently ready to go one step further. According to The Guardian, Willis is prepared to unveil an entire "criminal enterprise"—one facing racketeering charges.
Racketeering charges usually require showing not just a crime, but a repeating pattern of criminal activity. To file these charges, Willis will need to show at least two "qualifying" crimes. Willis has previously mentioned considering both conspiracy and racketeering charges in her investigation of how Trump attempted to convince officials to reverse his loss in Georgia.
A Georgia grand jury was reportedly seated last week to hear evidence collected by an earlier special purpose grand jury. If any charges are to be leveled against Trump or members of his campaign, White House staff, or legal team, it's likely those charges will appear in the next few weeks.
According to sources speaking to The Guardian, the qualifying crimes involve witness tampering and breaking into computer records. It's unclear if this includes Trump's infamous call to Georgia Secretary of State Brad Raffensperger in which he threatened criminal charges unless Raffensperger could help him "find" the votes necessary to win. Or calls that Trump made to members of the Georgia Legislature. Or calls that Trump made to Georgia Gov. Brian Kemp.
The whole set of calls would seem to represent the kind of repeated action necessary for racketeering charges—and place Trump right at the head of the racket.
The computer charges may be related to an incident in which Trump operatives and local Republican officials tampered with voting machines in Coffee County, Georgia, and may have accessed the county's "election management system." Those operatives were paid by Trump attorney Sidney Powell, who might also find herself indicted in this racket.
Willis has previously warned local officials that charges in the case might be filed between July 31 and Aug. 18. Racketeering charges carry possible prison sentences of 20 years or more.
Reprinted with permission from Daily Kos.