Fox News Attacks Law Enforcement (Again!) To Protect Trump's Criminality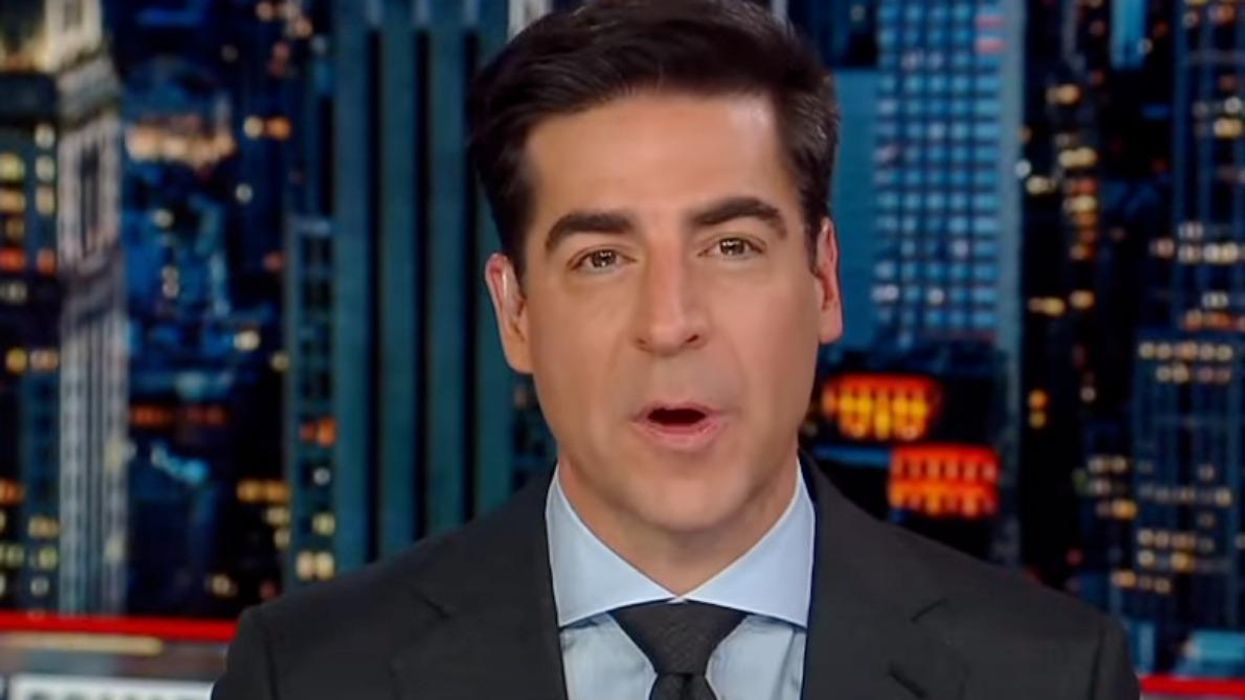 Shortly before 7 p.m. ET on Monday night, former President Donald Trump issued a press release confirming that the FBI had conducted a "raid" of the Mar-a-Lago resort which serves as one of his residences.
Details are scarce. Trump had been enmeshed in a long list of criminal probes at the time of the search, but The New York Times and The Washington Post are both reporting that the search was related to the former president's potentially illegal removal of classified documents from the White House at the conclusion of his term, with the Post's source stating it was "court-ordered." The FBI and Justice Department have declined comment, following their typical procedure for press requests confirming active federal investigations.
Trump is using that information vacuum to put his own spin on the events, describing himself in his release as the victim of "prosecutorial misconduct, the weaponization of the Justice System, and an attack by Radical Left Democrats who desperately don't want me to run for President." And his loyal henchmen at Fox News quickly adopted his talking points, denouncing the judge-approved search in the most demagogic terms imaginable on their Monday night programs as they sought to poison the well against any potential consequences for their beloved president.
Fox was created to protect Republican presidents from accountability. The network's propagandists successfully convinced its viewers not to care about a wide array of Trump depravities, including the conduct that resulted in his impeachments for corruptly pressuring a foreign government for political gain and for inciting the January 6 coup attempt.
Now they're trying to do it again. Below is a sample of Fox's irresponsible, incendiary commentary on Monday night.
Jesse Watters claimed on his 7 p.m. ET show that the search "is going to absolutely enrage the country, especially the Republican base, a base that is clearly behind the ex-president." He later called it "insane," adding, "and the people in this country are not going to go for this."
Later in the program, Watters said that Christopher Wray, the FBI director who was appointed by Trump, "has to be fired by the next Republican president. Got to be fired on day one. Don't even wait. Just fire him right off the jump because this guy is so corrupt."
Talk radio host Buck Sexton told Watters that the situation "almost feels like a preemptive coup, we've heard so much about the insurrection and the coup, but this is preventing, this is meant to prevent Donald Trump from being able to run again." He also called the search "the Rubicon being crossed" and "thug, police state tactics."
He later added, "This is undermining our faith, not only in the peaceful transition of power, but of the executive arm of the government under an opposition party. Not to act like the Stasi, not to act like the secret police that we've seen in totalitarian regimes."
"This is some Third World bullshit right here," Fox host Dan Bongino told Watters. "Let me say it again: Third World bullshit."
"I think there is going to be some more action you are going to see out on the streets from the base after they see this break tonight," Watters concluded. "There are a lot of honest Americans that've had it with what this corrupt government and what the FBI has done."
Fox's Will Cain, in for prime-time host Tucker Carlson, opened the 8 p.m. ET hour by asking, "Was there a legal basis? Or was this a partisan witch hunt?" His guests that night overwhelmingly said it was the latter.
They included former Trump aide Stephen Miller, who called the FBI executing a warrant against the former president's residence "an abomination"; Trump's daughter-in-law and Fox contributor Lara Trump, who said it was "about weaponizing the justice system as it has been so many times in the past against somebody who you politically do not like"; and former Trump White House strategist Steve Bannon, who called on congressional Republicans to cut off funding for the FBI, saying that "the FBI, right now, is the Gestapo."
Fox host and Trump adviser Sean Hannity opened his 9 p.m. ET show by mourning "a dark day for our republic, the Department of Justice, the rule of law, what looks to be potentially a shocking overreach – we'll find out in due time – that will have serious ramifications potentially for many, many years to come." He added that "DOJ is now being used as a weapon against Biden's top political rival, that's the former president of the United States of America, Donald Trump."
Reprinted with permission from Media Matters.