Fox News Ignored Marine Corps Request To Correct False Story About Fallen Officer
@MJBoddie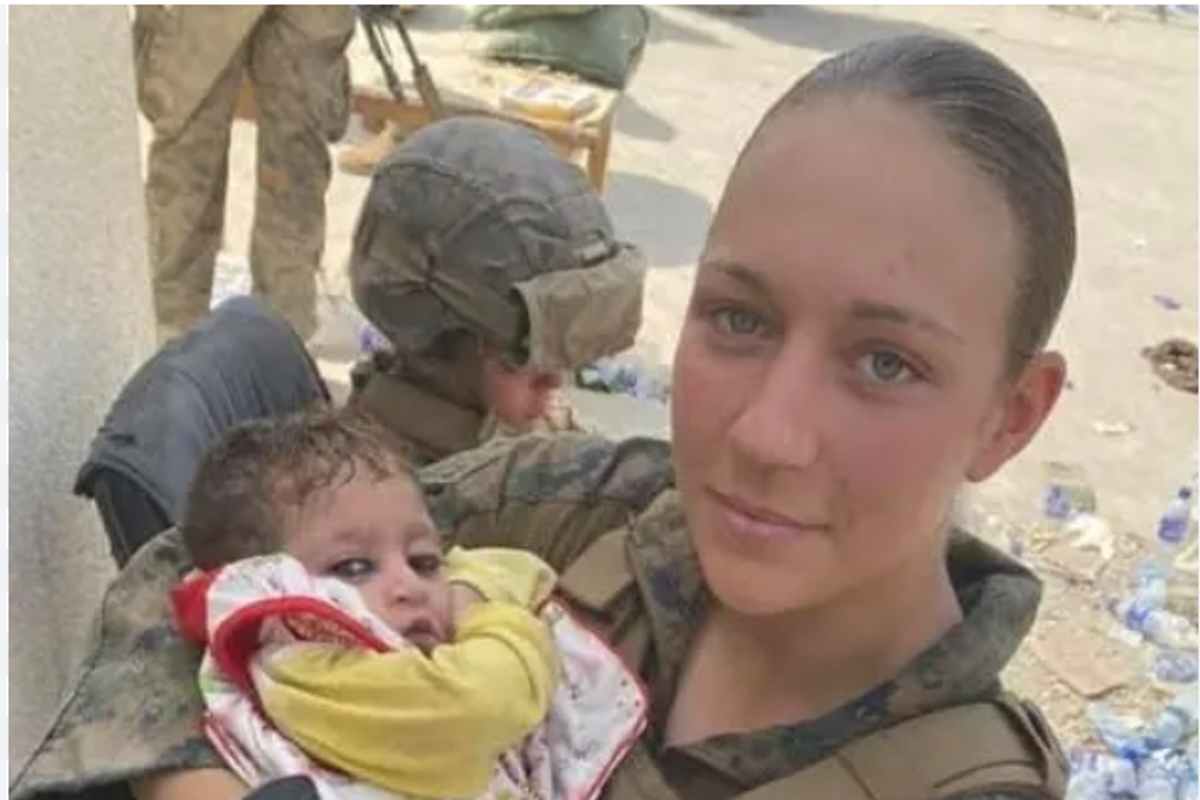 Fox News executives were asked by the United States Marine Corps to amend a story about a 23-year-old Marine killed in Afghanistan, according to The Washington Post, but instead the right-wing news outlet deleted the report.
Per The Post, "The July 25 FoxNews.com story," written by Michael Lee, "relied on an account from freshman Rep. Cory Mills (R-Fla.), who stated that the family of Sgt. Nicole L. Gee had shouldered 'a heavy financial burden' of $60,000 to retrieve her body from Afghanistan," after becoming "one of 13 U.S. service members killed in a suicide bombing at the Kabul airport in the frantic final days of the U.S. withdrawal."
Marine Corps spokesman Major James Stenger wrote in an email to Fox executives, "The allegations originally published turned out to be false, which I suspect Mr. Lee knew in the first place, and was the reason he did not seek comment from the Marine Corps."
Lee, according to the report, "quoted Mills calling the family's supposed expenditures an 'egregious injustice,' but "neither Pentagon officials nor Gee's family were quoted in the original story."
The Postreports:
After Stenger's first email, Fox added a statement from the Marines to the story and changed its headline. The original headline read: 'Family forced to pay to ship body of Marine killed after Pentagon policy change; 'Egregious injustice.' The new version said: 'Family shouldered burden to transport body of Marine killed in Afghanistan, GOP Rep says.'
The newspaper also notes that "Stenger emailed executives again to say that the new headline and story were still false," writing, "Using the grief of a family member of a fallen Marine to score cheap clickbait points is disgusting."
Instead of adhering to "Stenger's request for a correction, retraction or an apology to Gee's family," according to the report, "Fox then removed the story from its website altogether."
The Post notes, "The Marines' communications with Fox were first reported by Military.com, which obtained the emails this week under a Freedom of Information Act request."
Reprinted with permission from Alternet.