New Report Reveals Santos Role In Multi-Million Dollar Ponzi Scheme
@alexvhenderson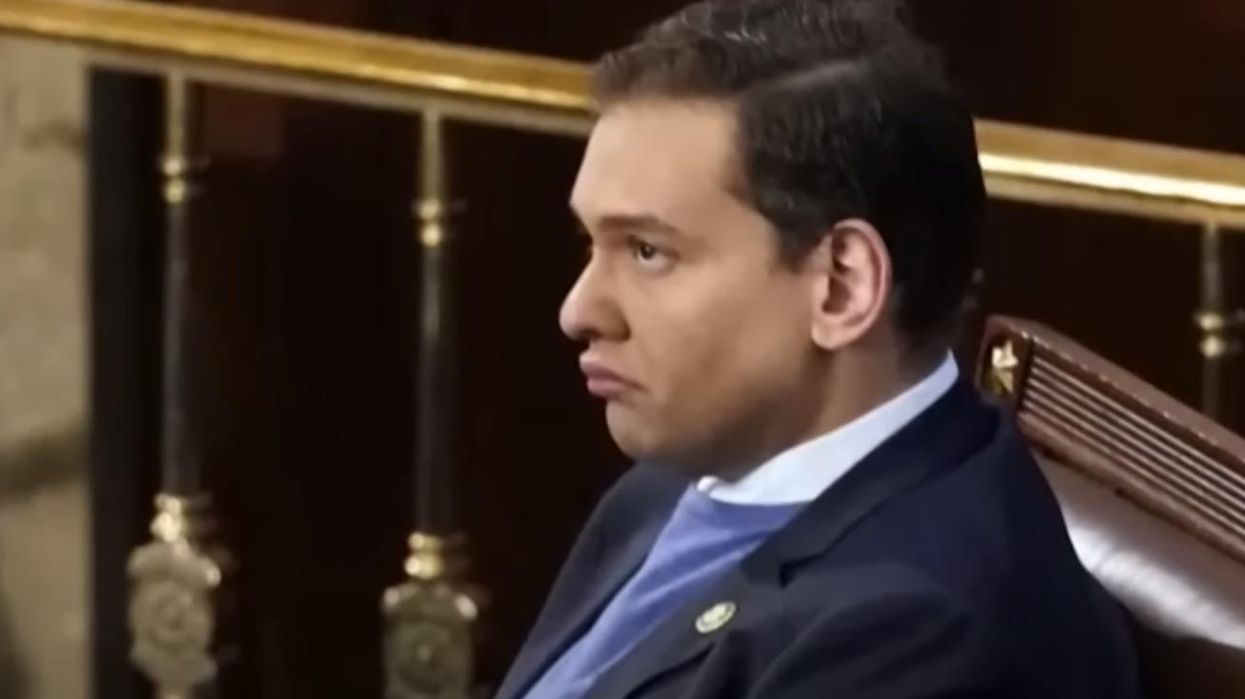 Youtube Screenshot
Rep. George Santos has been inundated with terrible publicity during his weeks in Congress, with countless reports detailing the many lies the Queens/Long Island Republican told on the campaign trail in the 2022 midterms. On top of lying about his employment and education history, Santos falsely claimed that his mother was inside the World Trade Center during the 9/11 terrorist attacks and that his grandparents were Holocaust survivors. Records obtained by NBC News show that Santos' mother was in Rio de Janeiro, Brazil on 9/11.
Despite all that, Santos has vowed to serve out his full two-year term in the U.S. House of Representatives. Republican House Speaker Kevin McCarthy is fine with Santos having committee assignments, and Rep. Marjorie Taylor Greene, a far-right MAGA Republican, has unapologetically defended Santos.

But the negative publicity surrounding Santos is not letting up. And that includes a Washington Post report on his alleged role in a Ponzi scheme involving the Florida-based investment firm Harbor City Capital. Santos has denied doing anything unethical on behalf of that company.
In an article published on November 25, Post reporters Jonathan O'Connell, Isaac Stanley-Becker, Emma Brown and Samuel Oakford, explain, "Santos worked as the company's New York regional director for more than a year before the Securities and Exchange Commission filed suit in April 2021, alleging that the firm defrauded investors of millions of dollars in a 'classic Ponzi scheme.' Santos, the 34-year-old freshman Republican congressman from New York who lied brazenly about key aspects of his biography, has said he was unaware of any fraud by Harbor City."
New York City resident Christian Lopez alleges that Santos, in November 2020, tried to persuade him to invest in the scheme. Two months earlier, according to the Post, Santos had been awarded $2 million in insurance money because of injuries he suffered at the hands of a drunk driver in Queens in 2018.
The 35-year-old Lopez recalled meeting with the embattled congressman at an Italian restaurant in Queens, telling the Post, "I felt like we were in 'Goodfellas,' like we were in a mafia movie. They were like, 'Hello, I see you are here with George, right this way.' Bringing us to this fancy restaurant and doing all this, I felt like he was doing it to capture us…. He was saying if you give me $300,000, I am going to make you money. I'm going to make you $3 million."
According to O'Connell, Stanley-Becker, Brown and Oakford, "accounts gathered by the Post" show a "detailed picture of Santos' efforts to recruit investors for Harbor City."
"In two instances," the Post reporters note, "he inflated his own academic or professional credentials, the Post found. In addition, Zoom recordings of workplace meetings show Santos offering anecdotes about his purported interactions with wealthy people — stories disputed by those involved — for potential inclusion in marketing materials or to impress prospective clients."
The journalists add, "Two of the people he pitched said they did not realize until being contacted by a reporter that the man they'd known as 'George Devolder' was the newly elected congressman who, among other things, falsely claimed that his mother was working in the World Trade Center on September 11, 2001. 'Devolder' was Santos' mother's surname."
Al Conard, a real estate agent from Minnesota, told the Post that he lost $50,000 to Harbor City and that George Santos and George Devolder are the same person.
"In internal Harbor City meetings," the Post reporters note, "Santos refined his pitch, breezily offering stories he said he could tell investors to demonstrate his credentials or lighten the mood, according to the Zoom recordings obtained by the Post. Some of the tales were self-deprecating, but they delivered the same message: that he operated in the orbit of the rich and powerful."
Reprinted with permission from Alternet.