Giuliani Roasted For Claiming Constitution Requires Trump To 'Investigate' Bidens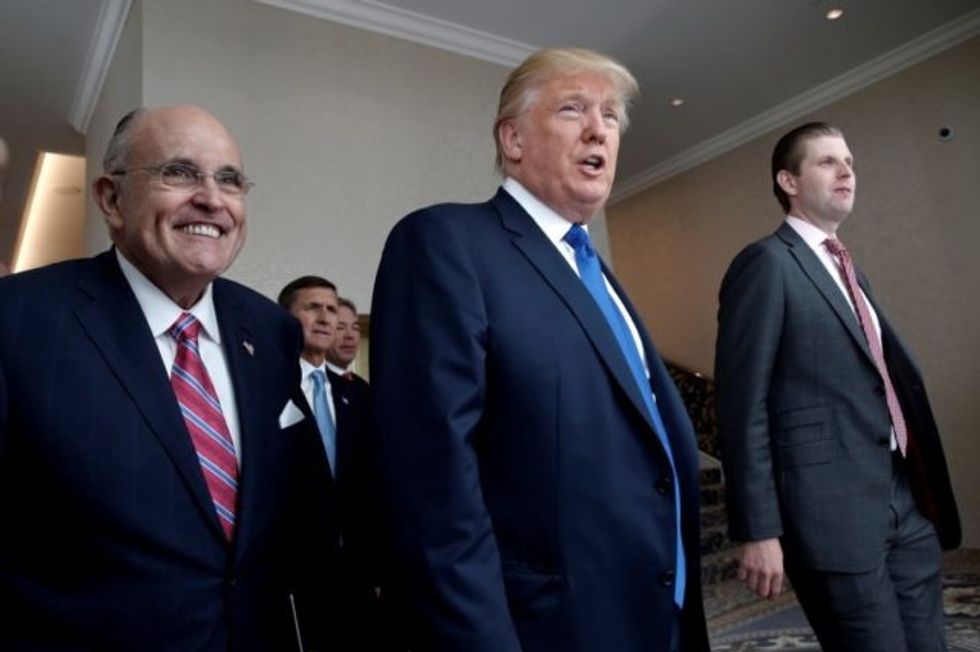 Reprinted with permission from Alternet
The President's personal attorney is claiming – falsely – that the U.S. Constitution "obligates" President Donald Trump to extort Ukraine to manufacture false evidence of crimes by his top political opponent Joe Biden and the former vice president's son Hunter Biden.
And he's getting scorched for these false claims.
Giuliani, a former U.S. Attorney, made the false claims Friday morning on Twitter.
Here's what Article II, Section III of the U.S. Constitution actually says:
"He shall from time to time give to the Congress information of the state of the union, and recommend to their consideration such measures as he shall judge necessary and expedient; he may, on extraordinary occasions, convene both Houses, or either of them, and in case of disagreement between them, with respect to the time of adjournment, he may adjourn them to such time as he shall think proper; he shall receive ambassadors and other public ministers; he shall take care that the laws be faithfully executed, and shall commission all the officers of the United States."
There is nothing in that portion of the Constitution to support Giuliani's claims.
Here's how some are responding on social media: