Dominion Sues Giuliani For Over $1.3 Billion To Punish His 'Big Lie'
@jarrell_zach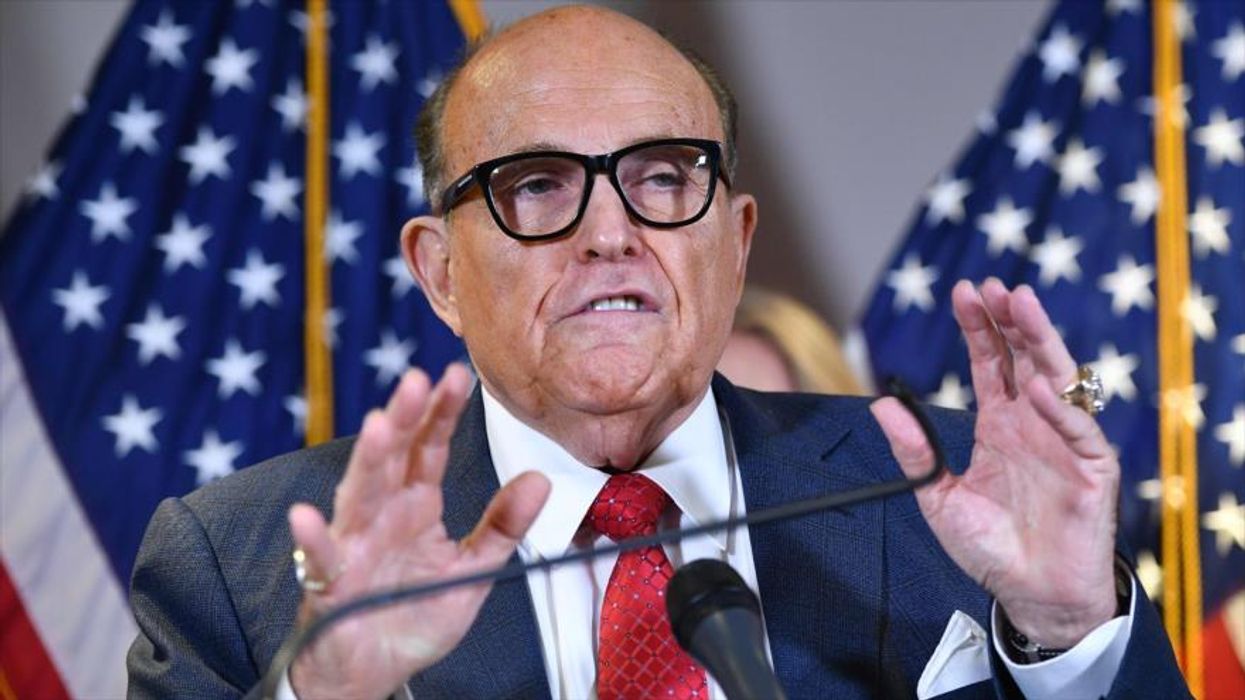 Photo by Ennoti.com
Dominion Voting Systems is not letting the far-right conspirators who trashed their voting systems to create distrust in American democracy system get away with their lies. Just weeks after handing former Trump campaign lawyer Sidney Powell a defamation lawsuit, Dominion is now issuing a similar challenge to Rudy Giuliani, according to The Washington Post.
Filed in a U.S. District Court in Washington D.C.on Monday, the Dominion action is seeking more than $1.3 billion in damages from the former New York City mayor, who has continuously peddled false election information in an attempt to overturn a free and fair election that Donald Trump lost to President Joe Biden.

The court filing notes that "[Giuliani] was unwilling to make false election fraud claims about Dominion and its voting machines in a court of law because he knew those allegations are false...He and his allies manufactured and disseminated the 'Big Lie,' which foreseeably went viral and deceived millions of people into believing that Dominion had stolen their votes and fixed the election."
As former President Trump's personal attorney, Giuliani has repeatably uttered unfounded and often fantastic attacks against the voting systems company -- including claiming that Dominion is a "Venezuelan company," that used its software to help deceased Venezuelan president, Hugo Chávez, fix American elections, according to the Post. It is a claim with no basis in fact.
Dominion issued a warning to the Trump campaign and its staunchest allies to reverse their false claims or be sued for defamation. The warnings were ignored by the campaign and now they are facing the consequences. In addition to Giuliani's $1.3 billion lawsuit, attorney Sidney Powell-- who was one of the most egregious election misinformers-- was also sued by Dominion for "at least $1.3 billion," according to AP News.
Dominion also hinted at more defamation lawsuits to come, listing other prominent far-right election conspirators such "Russell Ramsland, L. Lin Wood, Mike Lindell, Patrick Byrne, Lou Dobbs, Fox News, Fox Business, Newsmax, One America News Network ('OAN'), The Epoch Times, and other like-minded allies and media outlets," all named in the official court document.
The Post quotedThomas Clare, a Dominion attorney, stating that "the company has not ruled anybody out."
"The U.S. Department of Justice has found no evidence of widespread voter fraud," Dominion stresses on its website. "The U.S. Department of Homeland Security's Cybersecurity and Infrastructure Security Agency (CISA) confirmed the 2020 election was 'the most secure in American history,' adding, 'There is no evidence that any voting system deleted or lost votes, changed votes, or was in any way compromised.'"