Dominion Warns Powell Legal Action Is 'Imminent' As Employee Files Separate Lawsuit
@jarrell_zach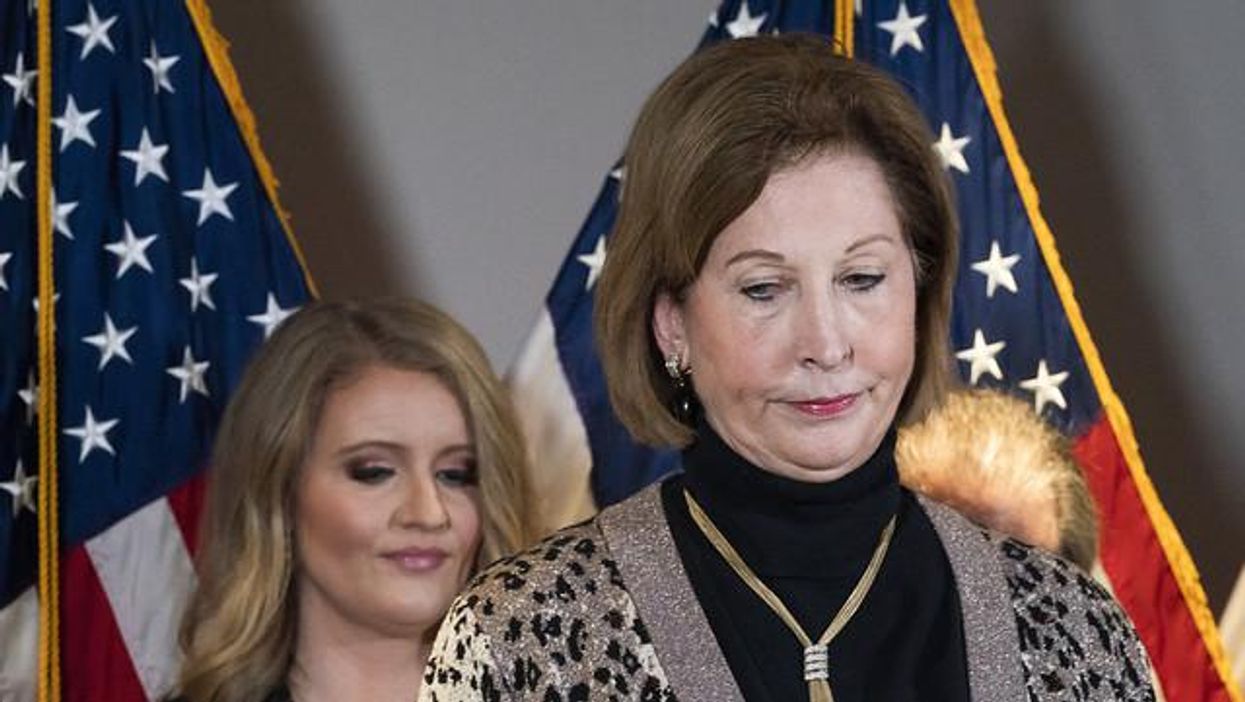 Dominion Voting Systems CEO John Poulos told Axios his company will be moving forward with a lawsuit against former Trump campaign attorney and conspiracy theorists Sidney Powell Monday.
"We were originally quiet and we sat back as a company," Poulos said. "Because our hope was that all of these claims would be filed in a process in court where procedure and evidence is important. And it's become clear to us that there is absolutely no interest to reveal this evidence because we know it doesn't exist. And there's no effort to actually put it in front of the court proceedings so that these allegations and all of the evidence can follow a proper process and be litigated right to the end."
But now the company will be moving forward with a lawsuit.
Poulos added that the companies focus will be on Powell and not the Trump campaign, as she has been "the most egregious and prolific purveyor of the falsities against Dominion," said the CEO. He also added that though there is no lawsuit yet, one is "imminent."
His statements come on the same day Eric Coomer, a Dominion employee in Colorado, filed a defamation lawsuit against both Powell and the Trump campaign, according to Reuters.
"Defendants, by their actions, have elevated Dr. Coomer into the national spotlight, invaded his privacy, threatened his security, and fundamentally defamed his reputation across this country," the lawsuit said.
Reuters attempted to reach out to the Trump campaign and Sidney Powell, but neither responded.
Powell received a letter from Dominion last month demanding she stops spreading "wild, knowingly baseless and false accusations" about the company's voting machines, according to the New York Times. Specifically, Dominion "demanded that Ms. Powell publicly disavow several false claims she has repeated in the past few weeks. She has maintained, for instance, that Dominion machines and their software were created in Venezuela to help the country's now-deceased former president, Hugo Chavez, win elections," reported The Times.
Dominion insists that they have absolutely no connection to Venezuela, to Hugo Chavez, or "Big Foot or the Loch Ness monster," as the letter notes.
They also demanded that Powell "retract false statements she has made suggesting that the company paid kickbacks to officials in Georgia for 'no-bid contracts' to use its machines and that it manipulated votes in 'an effort to rig the 2020 election," according to the Times. These claims also have no merit.
"The level of falsity has reached a level which I had not previously thought possible," Poulos told Axios.
According to a separate New York Times article, the legal threats by Dominion and its management are serious. Floyd Abrams, one of the country's most prominent First Amendment lawyers, told the Times that the letter Dominion sent to Powell is "extremely powerful." Abrams added, "The repeated accusations against both companies are plainly defamatory and surely have done enormous reputational and financial harm to both."