Herschel Walker Took 'Primary Residence' Tax Break -- In Texas
@alexvhenderson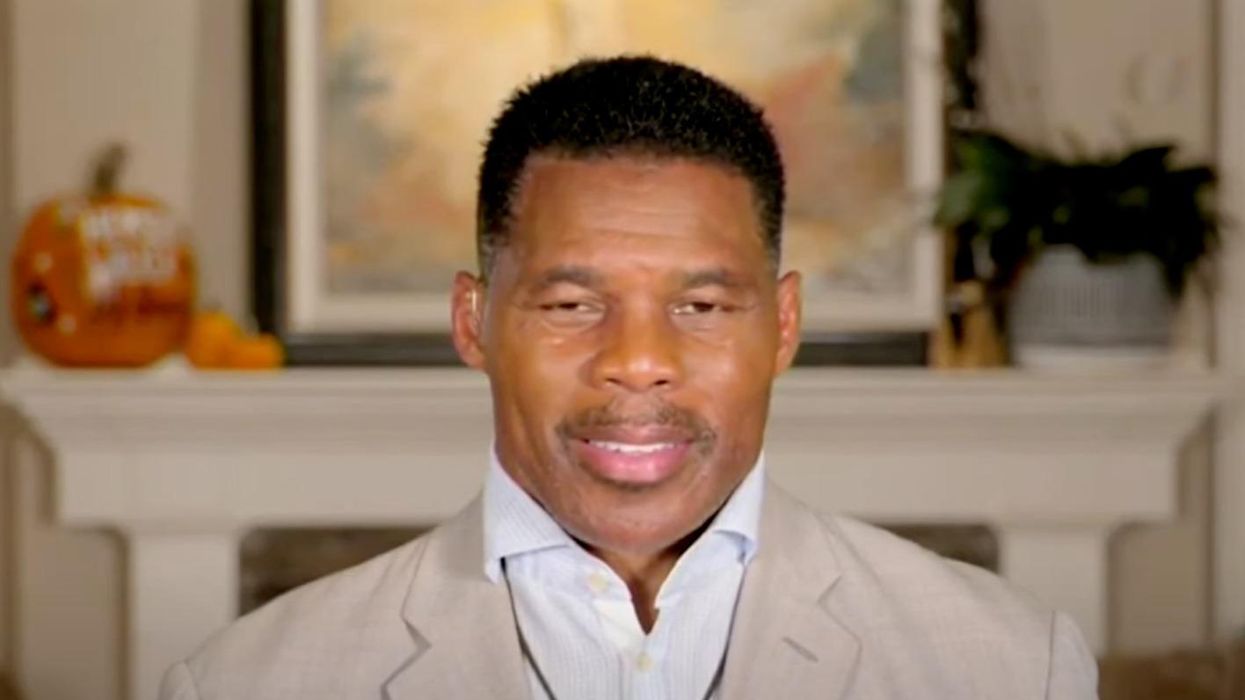 Youtube Screenshot
Although MAGA Republican Herschel Walker is running for the U.S. Senate in Georgia and is registered to vote in Atlanta, the former football star owns a house in the Dallas area. According to CNN, Walker is getting a "homestead tax exemption" on that house. But in Texas, such an exemption, CNN notes, is strictly for one's primary residence.
Andrew Kaczynski and Em Steck, reporting for CNN's KFile on November 23, explain, "Publicly available tax records reviewed by CNN's KFile show Walker is listed to get a homestead tax exemption in Texas in 2022, saving the Senate candidate approximately $1500 and potentially running afoul of both Texas tax rules and some Georgia rules on establishing residency for the purpose of voting or running for office. Walker registered to vote in Atlanta, Georgia in 2021 after living in Texas for two decades and voting infrequently. In Texas, homeowner regulations say you can only take the exemption on your 'principal residence.'"
Someone who lives and works in Georgia has every right to own a home in Texas. But a homestead tax break on a property in Texas, Kaczynski and Steck note, is strictly for someone who primarily lives there — not someone who primarily lives in a different state, such as Georgia.
According to the CNN reporters, "Walker took the tax break in 2021 and 2022 for his Texas home even after launching a bid for Senate in Georgia, an official in the Tarrant County tax assessor office told CNN's KFile…. Politicians in the past in Texas have landed in hot water over improperly taking the exemption, including then-Gov. Rick Perry, and have typically agreed to pay back taxes. Questions have swirled around Walker's residency since he actively began exploring the possibility of a Senate run in Georgia last year, and Democrats and Republicans alike hit Walker over the issue."
Kaczynski and Steck also point out that in order to "run for office and vote in Georgia, 15 rules, not all of which need to be met, are considered for establishing residency." One of them is "where the resident takes their homestead tax exemption and where they intend to live permanently."
"The U.S. Constitution only requires a potential senator to be an inhabitant of their state when elected," the reporters add.
Reprinted with permission from Alternet.