Surge Of Ivermectin Misuse Hits Poison Control Centers
@AyshaQamar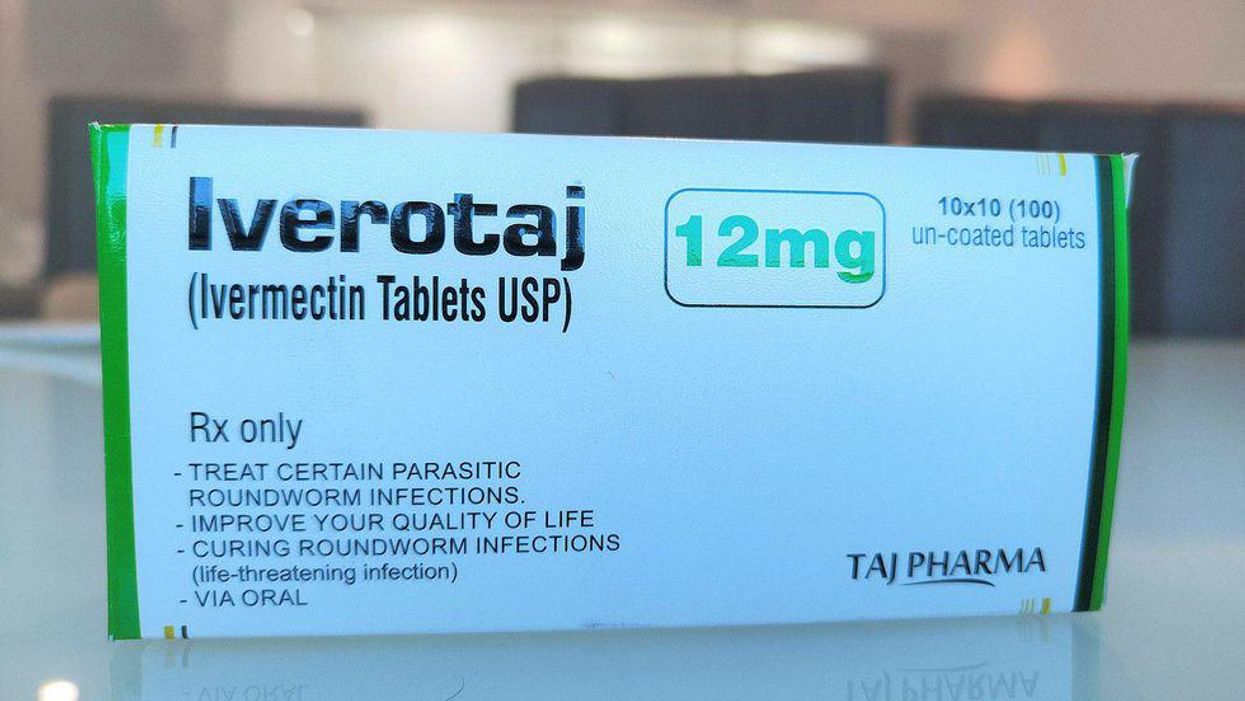 Photo by TajPharmaImages (Creative Commons Attribution-Share Alike 4.0)
Reprinted with permission from Daily Kos

Once again, we've reached the part of the pandemic where people ingest random chemicals to treat COVID-19 at home. The overwhelming majority of such people have decided COVID-19 vaccines are too risky or otherwise dangerous. While it may seem obvious to most of us, this is not a good idea. However, many conservatives seem to think otherwise and are willing to die trying to prove themselves right. Despite warnings from the FDA not to take it, anti-vaxxers nationwide have been taking ivermectin, a livestock dewormer. There is no evidence that this drug works as an effective treatment for COVID-19. Despite this, conservative media outlets, including Fox News, have pushed for it.
As a result, calls to poison control centers nationwide have increased at alarming rates. In some states, data has found over 100 percent increases in calls from last year to this. Sadly, it has come to this. Still, as COVID-19 cases increase among the unvaccinated nationwide, officials are urging individuals who are infected to stay home and isolate and not take these unauthorized medications.
Last week in a public tweet, the Food and Drug Administration (FDA) issued another public warning about taking these medications with a link to an FDA information page titled "Why you should not use Ivermectin to treat or prevent COVID-19."
"Seriously, y'all. Stop it," the tweet said.
While bottles of the chemical note that it is "not for human consumption," it's for deworming cattle and horses, people seem to still not understand until after they have taken it. According to Texas Public Radio (TPR), people call poison control facilities after experiencing severe symptoms and pain.
"Nausea, vomiting, and abdominal pain. However, you can have further problems, including mental status changes, coma, even seizures. And there have been deaths reported. No, I haven't seen any deaths here in Texas, but these are things that are reported by the manufacturer with people who use large doses," Dr. Shawn Varney, Medical Director of Texas Poison Center, told TPR.
Within a year, Texas reported an increase of 552 percent of cases reported of ivermectin poisoning statewide," ABC News affiliate WFAA reported. Health care professionals believe the number is likely underreported because it's self-reported.
Mississippi faces a similar dilemma. With the highest number of new cases of COVID-19 across the country, Mississippi is also battling a surge in calls to poison control.
"At least 70% of the recent [poison control] calls have been related to ingestion of livestock or animal formulations of ivermectin purchased at livestock supply centers," a letter from the Mississippi Department of Health to the MS Health Alert Network on Friday said. It also warned health professionals of the spike in poisonings from individuals digesting ivermectin in the state.
"Animal drugs are highly concentrated for large animals and can be highly toxic in humans," the letter continued. "Patients should be advised to not take any medications intended to treat animals and should be instructed to only take ivermectin as prescribed by their physician."
But Texas and Mississippi are not alone. According to Illinois state's public health director, Ngozi Ezike, the state's poison control center also received numerous calls for other unsafe self-treatments unrelated to COVID-19. Residents reported using a detergent solution for a sinus rinse, for example, or gargling with bleach as a substitute for mouthwash, NBC News reported.
In Alabama, people are also calling about ivermectin in fear of overdoses. According to the Alabama Poison Information Center at Children's of Alabama, there have been over 24 ivermectin exposure cases this year, 15 of which were connected to COVID-19 prevention and treatment, WTVA reported. Other calls have also been reported seeking information about ivermectin. The number of calls inquiring about the drug has more than doubled since 2019.
According to WTVA, while federal regulators have approved ivermectin to treat people and animals for some parasitic worms, head lice, and skin conditions, it's not an approved COVID-19 treatment. Human and animal formulations of the drug are not the same; thus, self-dosing is beyond dangerous.
Daily Kos reported that calls to poison control facilities nationwide first increased last year following Donald Trump's suggestion that disinfectants be considered a possible treatment for the novel coronavirus. While he later claimed his comment was sarcastic, it wasn't before thousands of people ingested Clorox bleach and other harmful chemicals used for cleaning. In at least five states, poison centers reported they had an increase in calls within 18 hours of Trump's broadcasted stupidity. Imagine if Trump advocated for wearing masks or getting the vaccine; maybe things would be different.