Debate Over Ivermectin Obscures Biggest Pandemic Problem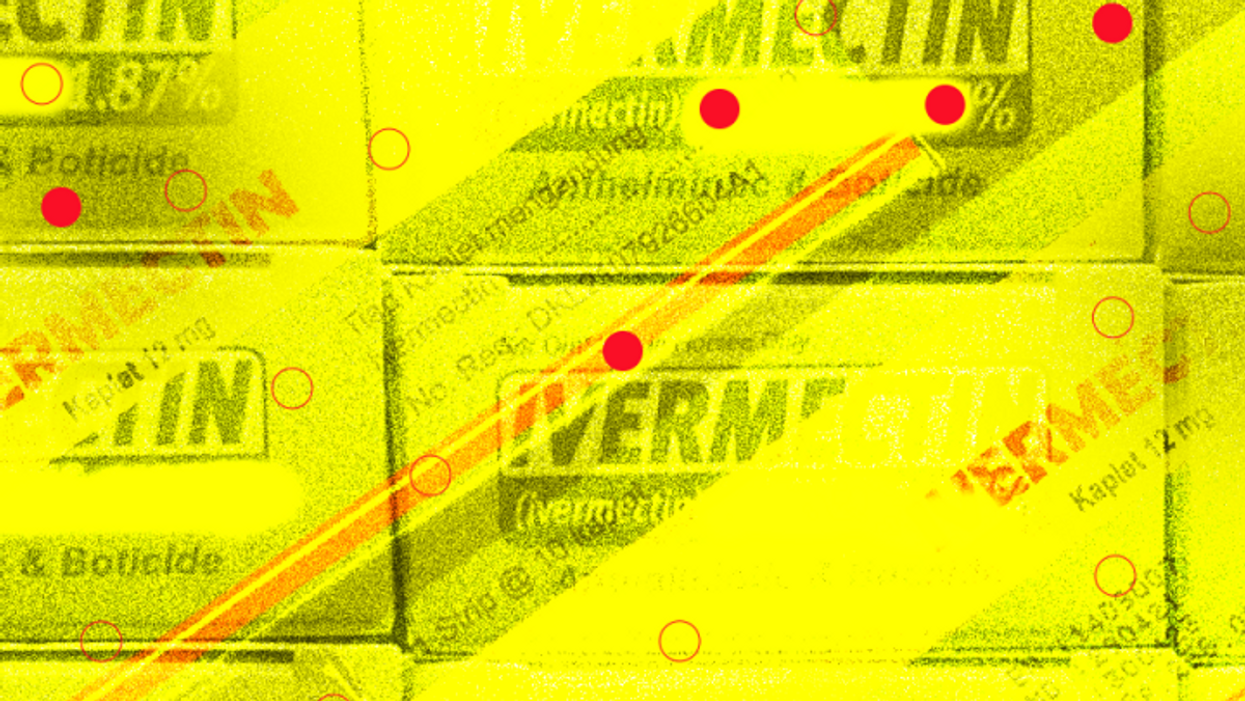 Photo by Andrea Austria / Media Matters
Reprinted with permission from Media Matters
Several national news outlets stepped on a rake over the weekend by credulously parroting an Oklahoma TV news station's apparently bogus report that the state's rural hospitals were flooded with people who overdosed while taking the veterinary form of the anti-parasite drug ivermectin as a COVID-19 treatment. After the story was debunked, conversation on Twitter quickly turned to the practices of mainstream journalists, as well as to whether mocking conservatives for taking so-called "horse paste" is effective or counterproductive in getting them to take COVID-19 vaccines.
I think journalists should be much more skeptical about thinly sourced news stories and try to report them independently rather than simply accepting the accounts as true. But these debates also strike me as tangential to an issue that is more directly driving public health outcomes: Influential conservative media figures have spent much of this year assailing the effort to vaccinate Americans while falsely suggesting that COVID-19 vaccines are unsafe and ineffective, and their sabotage has been very successful in convincing Republicans not to get shots of potentially lifesaving drugs.
In this particular case, those influential conservatives have been touting ivermectin to their audiences as a COVID-19 treatment they could take instead of the vaccines, even as the relevant health agencies and the drug's manufacturer say there's no evidence that it works. Last month, the Food and Drug Administration issued a warning following reports that some people had overdosed while taking the more-concentrated version of the drug intended for horses, rather than the formulation prescribed by doctors for humans.
Who's been talking up ivermectin as a COVID-19 treatment? An incomplete list includes Fox hosts Tucker Carlson, Sean Hannity, Laura Ingraham, Maria Bartiromo, Brian Kilmeade, Greg Gutfeld, and Will Cain, along with regular network guests Drs. Harvey Risch, George Fareed, and Ramin Oskoui; influential podcasters Joe Rogan and Bret Weinstein; an array of personalities on One America News Network; and PragerU founder Dennis Prager. Discussions of the drug are also rampant on social media platforms including Facebook.
Others on the right are spending their energy developing anti-anti-ivermectin positions. They may not be explicitly defending its use as a COVID-19 treatment, but they are focusing their fire on its critics.
All of these people have vastly more influence with right-wing vaccine skeptics than anyone on Twitter, in the mainstream press, or in the public health community does. The result of their commentary is a strong correlation between partisanship and interest in ivermectin, one that mirrors the correlation between partisanship and rejection of vaccination.
And the right-wing campaign against vaccination is ongoing.
Fox hosts have now turned to decrying the media's coverage of the Oklahoma ivermectin story -- while also continuing to promote the drug's use as a COVID-19 treatment.
"Ivermectin, by the way -- however it turns out, whatever you decide to do -- was developed and awarded a Nobel Prize back in 2015," Kilmeade said while guest-hosting Tucker Carlson Tonight on Tuesday. "It combats river blindness and tropical maladies. Sometimes drugs worked for different things. For some people, they chose to try it. It wasn't out there to make a mockery of."
We know what it looks like when Fox and its ilk go all-in on promoting a drug to their viewers -- it's the same 24/7 shilling that the network gave to the antimalarial medicine hydroxychloroquine last spring. But confronted with the existence of vaccines with near-miraculous effectiveness against COVID-19, they haven't done that. Instead, they've thrown up a host of objections to the vaccines and the campaign to get people to take them while instead promoting drugs like ivermectin that lack a fraction of the evidence in their favor.
It's worth contemplating the best possible way to reach unvaccinated conservatives. But we should be realistic about the potential impact even a maximally effective message might have on a group that gets information from sources within a near-seamless right-wing information bubble.
The people who are most skilled at influencing that audience don't seem to want them to get vaccinated. Until and unless right-wing media personalities decide they care as much about whether their viewers die lonely, painful deaths as they do about "critical race theory" or the availability of Dr. Seuss books, it will be an uphill fight.