How Right-Wing Media Promote Ivermectin Scams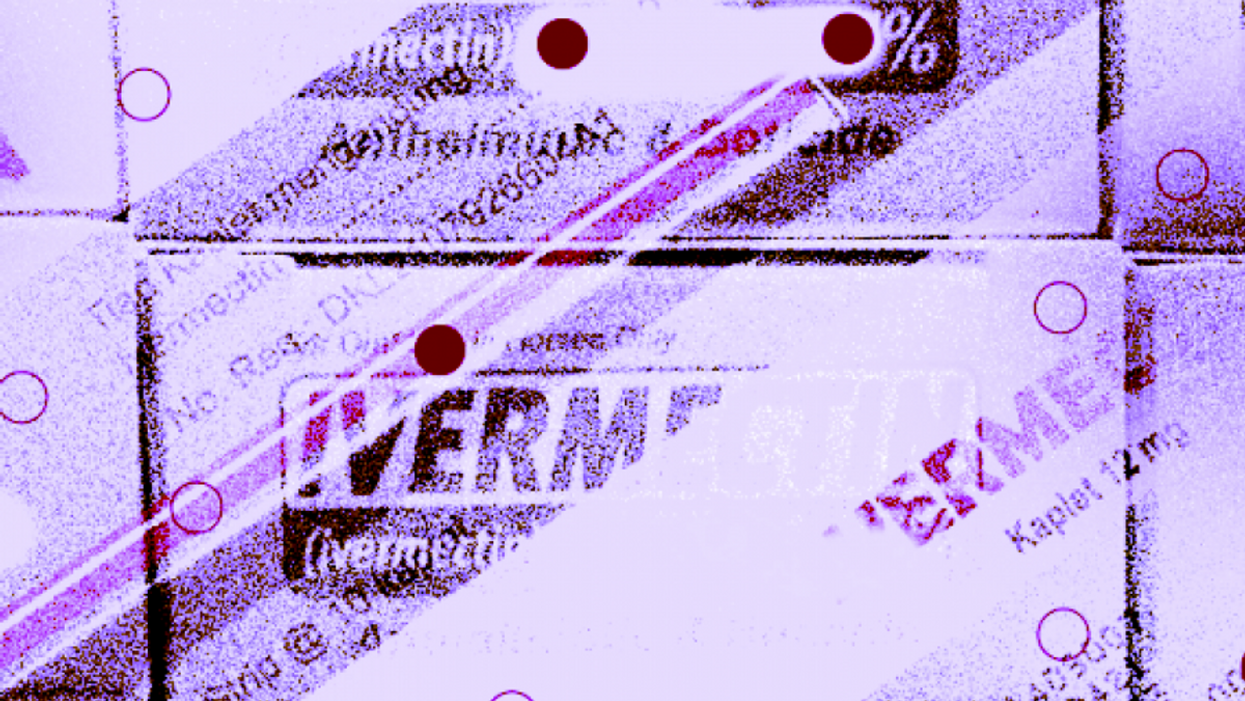 Photo by Andrea Austria / Media Matters
Reprinted with permission from Media Matters
The ivermectin debacle shows the lengths that influential right-wing media figures are willing to go to avoid encouraging their viewers to get vaccinated against COVID-19. Propagandists like Fox News star Tucker Carlson would rather promote an anti-parasite drug that health agencies say has not been shown to be effective against the virus than the vaccines they say are almost miraculously so.
But the saga also shows how the right-wing movement functions as a money-making operation that serves up its hapless members to scammers.
NBC News' Ben Collins and Brandy Zadrozny last month detailed a scheme to cash in on people who want ivermectin, but can't get a prescription from a responsible medical practitioner. SpeakWithAnMD.com, they reported, is a telemedicine website touted on anti-vaccination social media communities for serving as a pill mill for ivermectin. The website offers consultations for $90; asks prospective patients whether they are seeking ivermectin, the antimalarial drug hydroxychloroquine, or another medication; and promises same-day delivery of prescribed drugs through an online pharmacy.
The telemedicine website has ties to the broader right-wing infrastructure, NBC News further reported. It partners with America's Frontline Doctors, a fringe-right medical organization that regularly promotes COVID-19 misinformation and has drawn sympathetic coverage from Fox News and other right-wing outlets. (That group's founder, Dr. Simone Gold, was arrested after storming the U.S. Capitol during the January 6 insurrection and charged with violent entry and disorderly conduct.)
This grift relies on three elements. First, demand for ivermectin is expanding due to its promotion by right-wing and contrarian media personalities and on social media platforms. Second, legitimate supply is limited because responsible doctors don't want to give their patients a drug that the Food and Drug Administration and the drug's manufacturer, among others, do not recommend as a treatment for COVID-19. And third, the drug is generally safe with proper dosing, limiting liability for the grifters. The marks are separated from their money but are otherwise fine -- unless they actually have or get COVID-19 and thought that ivermectin was a substitute for the vaccines or more proven therapeutics.
Wealthy right-wing propagandists like Carlson, his prime-time colleagues Sean Hannity and Laura Ingraham, and the litany of other notables who have touted ivermectin as a COVID-19 treatment each play an essential role in this scheme, even if there's no reason to think they directly profit from it. By serving as hype men for a drug when there's little to no evidence it actually works, they are helping to fuel demand from an audience that trusts them. If they were to do otherwise -- if they were to reveal to their viewers that they were being taken advantage of by con artists -- the whole plot would likely collapse.
Right-wing media companies are built on this type of con culture. Outlets and personalities use ideological, often paranoid, political coverage to build connections with their audiences. They convince those audience members that mainstream information sources that present contradictory narratives can't be trusted. And then they bilk those marks for all they are worth.
The business model for Newsmax, the TV and digital empire overseen by Christopher Ruddy, revolves around this sort of grift. Its real moneymakers are its health and financial newsletters, authored by various charlatans, and its huge email lists, which consist overwhelmingly of older conservatives whom Ruddy gleefully sells out to any snake oil peddler or fraudster who can pay his fee. All of this has been well-known for years. But former President Donald Trump still goes on his close friend Ruddy's TV network; Trump's ludicrously dishonest first press secretary, Sean Spicer, is one of its hosts; Republican governors and members of Congress are frequent guests; and Newsmax's website publishes an array of columnists from all factions of the GOP. None of them care.
But Newsmax has simply perfected a business strategy seen throughout the right-wing press. Everywhere you turn, Republican luminaries and storied publications are renting their email lists to quacks hocking phony cures for Alzheimer's disease and financial conmen promising a path to riches for just a small fee. Commentators ranging from the conspiracy theorist Alex Jones to the podcaster Joe Rogan to the "cool kid's philosopher" Ben Shapiro are all hocking brain pills of dubious effect. If you watch a few Fox commercial breaks, you'll hear all about the purported benefits of predatory reverse mortgages and how gold is the investment you need to protect yourself from the coming market crash.
All of these shady sales pitches boil down to a simple narrative: The experts and the mainstream press are conning you. They don't want you to know about Ronald Reagan's "secret cancer cure," or how to make your brain extra smooth, or how you can use their very affordable investment tips to escape ruin during the impending financial apocalypse, or about the survival food stockpile you'll need when the FEMA camps open. In fact, if you were one of the sheeple who watches the mainstream media, you probably wouldn't even know about the FEMA camps. Aren't you the lucky one?
These appeals are potent in part because they feed on the arguments that right-wing media have been making for decades. The lies and perfidy of the mainstream press and the secret knowledge available to right-wing media consumers are core precepts of the worldview that these outlets propagate.
None of these pathologies were paused for the pandemic. Instead, as the virus spread across the country, many right-wing media figures turned to peddling a host of fraudulent coronavirus treatments, at times drawing action from regulators. Conspiracy theorists and charlatans cashed in by rebranding themselves into contrarian COVID-19 gurus.And the leading lights of the right-wing commentariat have ping-ponged from one dubious therapeutic to another, while offering their followers a range of reasons why they may not want to take the safe, effective vaccines.
They've primed their audiences to believe bullshit, and there are plenty of grifters who are more than willing to take advantage. In right-wing media's long con, the dupes shell out while the propagandists get rich.