That 'Highly Credible' Republican Witness Is On The Lam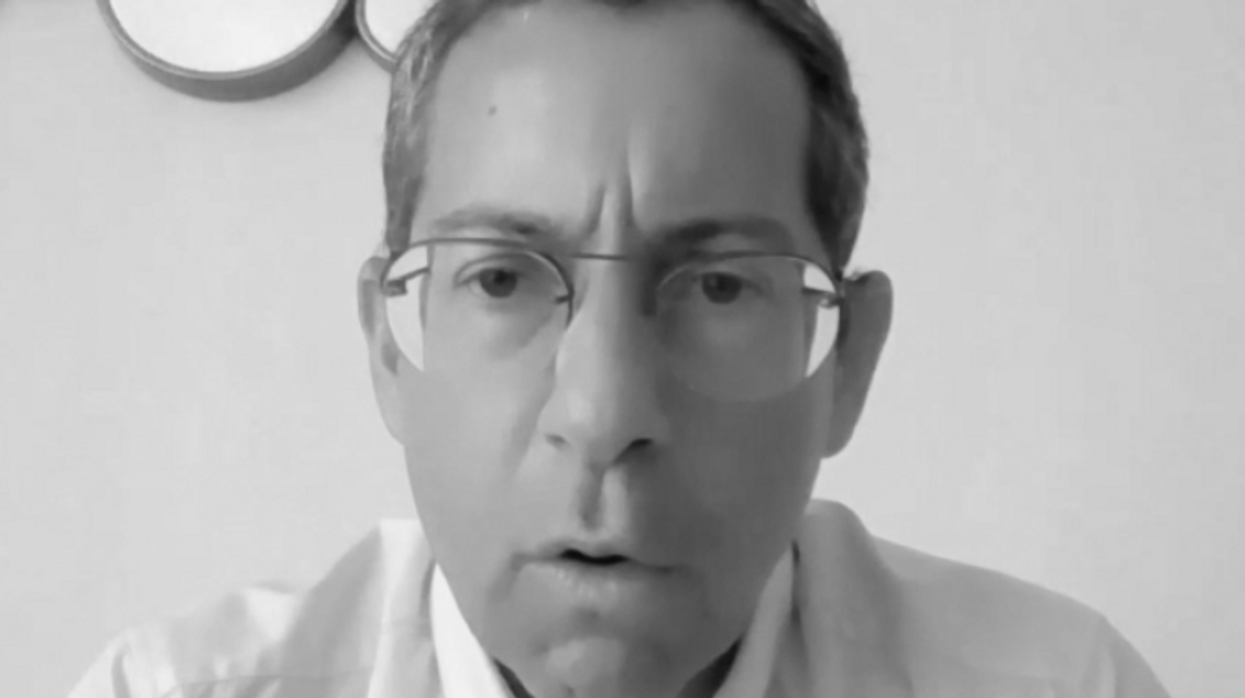 The Republicans who claim to be "investigating" President Joe Biden's alleged corruption evidently can rely on the infinite patience of the American media and their own voters. Week after week they promise new and damning evidence, to be delivered by highly credible witnesses. And so far, every time, the results are embarrassing not to Biden, but to them.
Consider the "highly credible" witness touted repeatedly over the past several months by Rep. James Comer, R-Ky., the House Oversight Committee chairman. That's the same witness, described as a whistleblower by Comer, who mysteriously went missing months ago, leading some skeptics to doubt his existence. He does in fact exist, although at this point some Republicans may wish that he didn't.
The mystery man is Gal Luft, a 57-year-old dual citizen of the United States and Israel who ran the Institute for the Analysis of Global Security, a Maryland think tank — and who also appears to have dabbled in illegal arms sales and covert assistance to Chinese influence operations. Such dubious activities were Luft's side hustles, at least according to a federal indictment unsealed this week. He has been "missing" because he is a fugitive after skipping bail while awaiting extradition from Cyprus, where he was arrested last April.
The Justice Department has charged Luft with a startling list of offenses. He is alleged to have operated as an illegal foreign agent, notably by attempting in 2016 to secretly "recruit and pay, on behalf of principals based in China, a former high-ranking U.S. government official" who was advising Donald Trump, aiming to shape the president-elect's policy decisions. Prosecutors also accused Luft of seeking to broker "illicit arms transactions" with Chinese dealers, and of attempting to break sanctions on Iranian oil by marketing it as "Brazilian oil." They also say he lied on multiple occasions to federal agents.
Luft denies everything and claims to have fled because he doesn't believe he can get a fair trial in New York, where the indictment was filed. He also insists that the Justice Department only charged him to block his supposedly damning testimony against President Biden and his son Hunter Biden before Comer's committee, cries of "political persecution" that congressional Republicans have echoed.
Yet while the Justice Department unsealed its charges against Luft on July 10, the original indictment was filed last fall — before Republicans gained control of the House. The investigation must have begun many months earlier.
So as Philip Bump observed in The Washington Post, the actual sequence of events was not that prosecutors charged him after his public accusations against the Bidens drew right-wing attention, but exactly the opposite. He went after the Bidens following his indictment and is brazenly using the Republicans to escape a trial and possible conviction that could send him to prison for decades.
Not surprisingly, Comer played his role as the useful idiot in that strategy with enthusiasm. He and other Republicans have loudly demanded that the Justice Department grant "immunity" to Luft so that he can return to Washington to recite his smears in a public hearing. They don't care what serious crimes he may have committed against the United States so long as he advances their partisan agenda. And the same media outlets proven to have consciously lied about the 2020 election are now promoting Luft's "revelations."
What would Luft say after he receives immunity? Nobody knows, but if his testimony resembles the last big reveal touted by Comer, it won't amount to much. Remember the "informant" who allegedly reported a claim by a Ukrainian energy executive that Biden had taken a bribe? That executive turns out to have been Mykola Zlochevsky, boss of the infamous Burisma firm that had hired Hunter Biden.
But Zlochevsky informed Rudy Giuliani years ago in no uncertain terms that his company had never obtained any assistance of any kind from Joe Biden. "No one from Burisma ever had any contacts with VP Biden or people working for him during Hunter Biden's engagement," Zlochevsky said.
After all of this congressional clowning at taxpayer expense, the Republicans still have nothing on Joe Biden beyond the sad misconduct of his surviving son. They possess no evidence that he accepted a bribe, no evidence that he did anything illicit or untoward on behalf of foreign interests, and no evidence that his public service was in any way compromised.
But the lack of proof won't discourage them from slandering him every day from now until Nov. 5, 2024. Not even a little.
To find out more about Joe Conason and read features by other Creators Syndicate writers and cartoonists, visit the Creators Syndicate website at www.creators.com.
Reprinted with permission from Creators.