#EndorseThis: Kimmel Wonders Why Anyone Would Listen To Chris Christie
@nationalmemo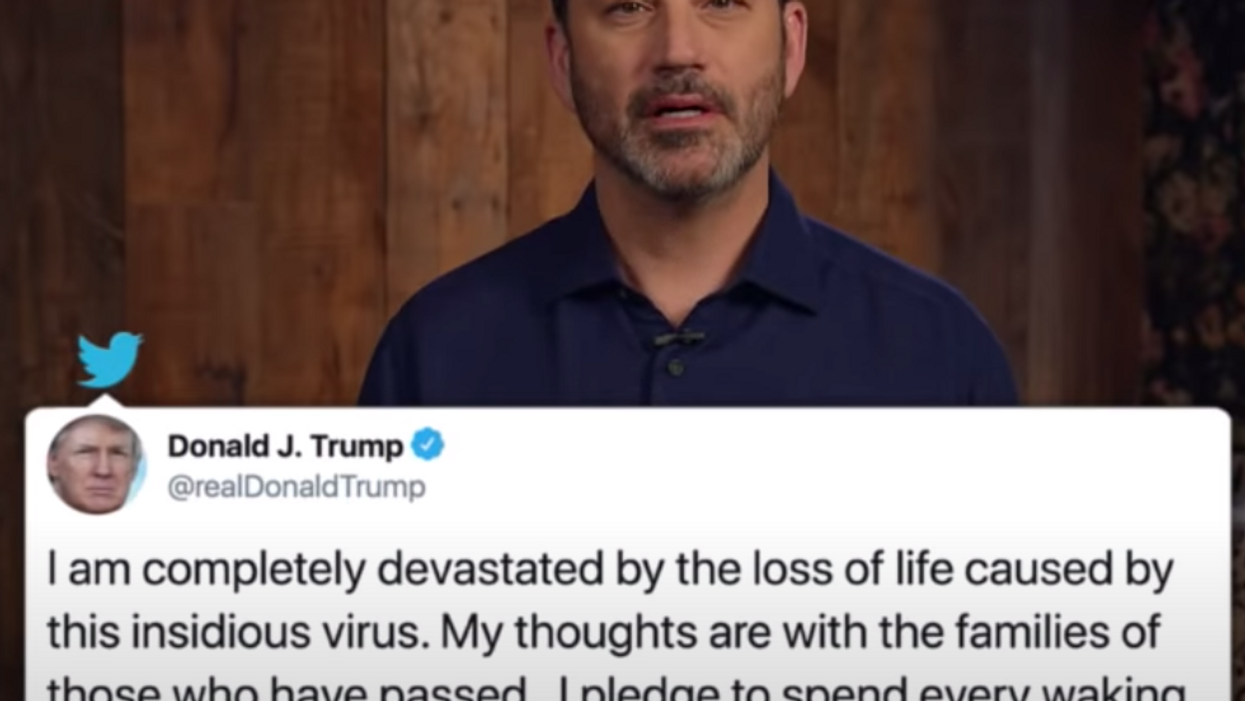 Jimmy Kimmel and his sidekick Guillermo celebrated Cinco de Mayo yesterday. Guillermo sensibly marked the Mexican holiday with a bottle of Don Julio tequila and a plate of tacos -- while Kimmel tortured himself by recalling the idiotic "Trump Tower taco bowl" tweet that his nemesis posted on May 5, 2016. That was just before, as Jimmy says, our country "began cincoing into the abyss."
So appalled is he that Kimmel even rewrites a stupid Trump tweet into one that expresses appropriate emotion. Fat chance.
Kimmel also followed Trump on his visit to a face-mask manufacturing floor, where the president went mask-less himself as the public address system blared Live and Let Die. It was a macabre moment that perfectly captured the meaning of Trump's regime.
Nor is Kimmel charmed by Chris Christie, the former New Jersey governor and Trump sycophant who has declared that since people are going to die anyway, we must get back to business immediately. Taking health policy advice from "Big Boy" – who "eats his pizza without slicing it, in the round" – may not be the best policy.
Click and cackle.