Demand Justice, But Stand Up For Law And Order Too
@FromaHarrop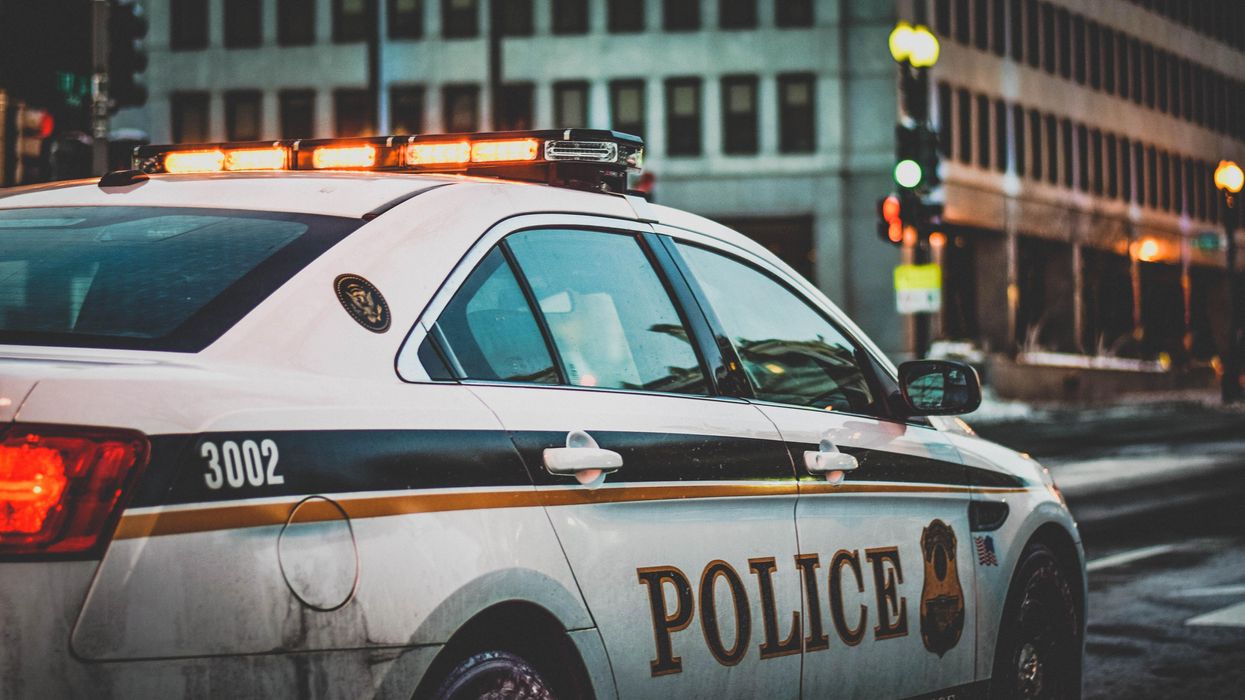 The conversation started on a long Uber ride. The driver, originally from Colombia, said he knows a lot of Colombians living in the U.S. "without papers." He argued that they are good people paying taxes and should be left alone. I responded that I believe they are good people paying taxes but our immigration laws should be respected.
He then said, to my surprise, "I kind of like Donald Trump." Why, I asked. He went on heatedly about the riots that followed the killing of George Floyd. He thought Trump was more serious about restoring order.
The public really dislikes civic chaos. Democrats, you need to address this more forthrightly.
It matters not that only 6 percent of the racial justice rallies from May through October of last year saw violence. Nor is the intention to downplay troubling cases of police brutality. And let's not forget that the most outrageous incident of savage lawlessness, the Jan. 6 rampage on the Capitol, was staged by the Republican right wing.
It's just that the right talks a big game on maintaining law and order while some on the left leave the impression that Democrats don't care so much. The liberal media tend to give these radical voices outsized attention, which the right-wing media happily scoops up.
Thus, we hear stupid calls to "Abolish ICE" (U.S. Immigration and Customs Enforcement), the agency tasked with stopping cross-border crime and illegal entry. And there are demands to "defund police," which President Joe Biden and the vast majority of Democrats totally oppose.
I recently had dinner with progressive friends who were angry over the violent demonstrations in the liberal strongholds of Portland and Seattle. They complained that the rioters' destructive behavior — and the apparent toleration of it by cowardly local officials — was helping elect Republicans opposed to their progressive values. And they were right.
The recurring mayhem in Portland has become a sport for punks. Though they may invoke the usual woke causes, they are performers out for thuggish "fun." And though they often riff on "identity politics," the few who get arrested are almost all young and white.
Earlier this month, May Day demonstrations brought another fresh round of havoc to Portland. Buildings were damaged and windows smashed. Garbage piling in the streets prompted The Oregonian to rename the city "Dumptown."
Seattle is still recovering from the fallout of the Capitol Hill Autonomous Zone, several blocks that city leaders astonishingly made off-limits to police last year. Early on, Seattle Mayor Jenny Durkan naively told CNN, "We could have the summer of love." Not quite. The area was tormented by rapes, assaults, burglaries, vandalism and shootings.
The Economist recently pointed to a study strongly suggesting that last year's civic disorder cost Democrats support in November. Biden's share of the vote, it noted, was lower in and around Kenosha, Wisconsin, than in similar places in the state. The apparent reason were the ugly riots that followed the Kenosha police shooting of a black man.
A poll of New York City voters has crime as the No. 1 issue. More than 60 percent of those responding said they wanted to raise the New York City Police Department's budget and hire more cops. The top-polling mayoral candidate is Eric Adams, a former police officer and the current Brooklyn borough president. When his chief rival, Andrew Yang, bashed the movement to defund police, Adams countered that he himself had bashed the movement first.
In Los Angeles, meanwhile, Mayor Eric Garcetti recently swatted down the noisy activists, saying, "If you want to abolish the police, you're talking to the wrong mayor."
This is how people in America's liberal cities feel. It's time the rest of America knew it.
Follow Froma Harrop on Twitter @FromaHarrop. She can be reached at fharrop@gmail.com. To find out more about Froma Harrop and read features by other Creators writers and cartoonists, visit the Creators webpage at www.creators.com.