'I Have INFO On Everyone': Trump Hints Blackmail In Rant On Classified Documents
@CynicalBrandon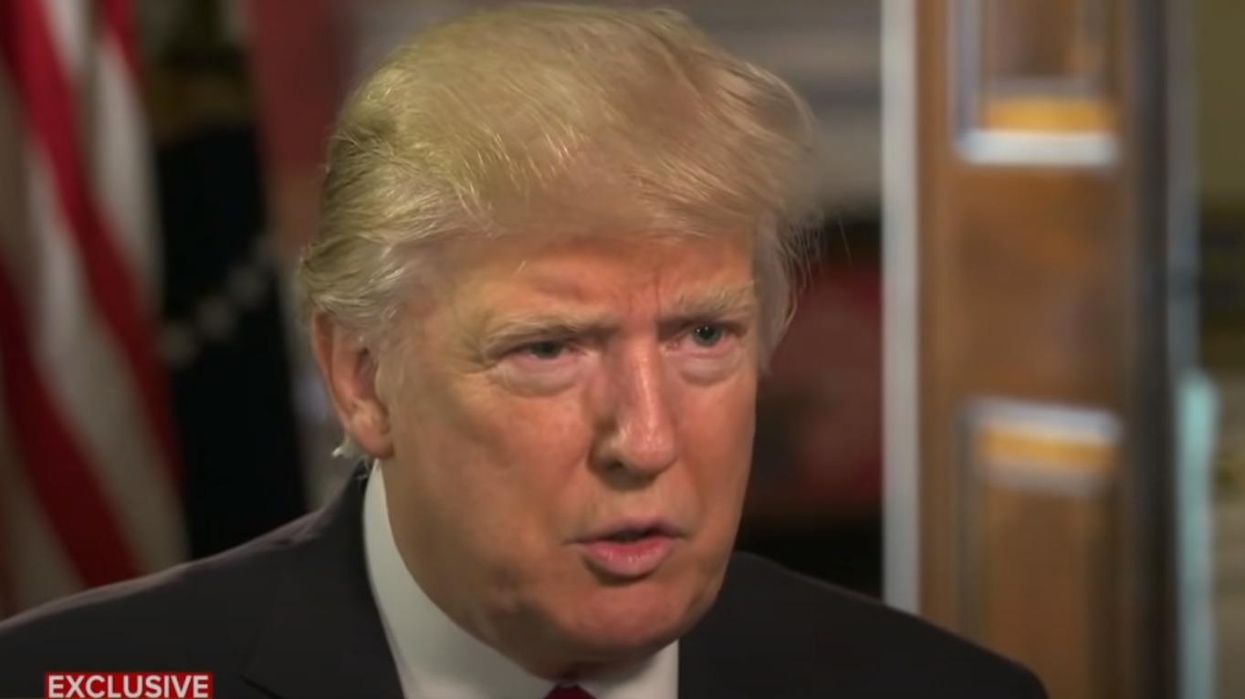 Youtube Screenshot
Former President Donald Trump lashed out for the second day in a row about the classified documents that were found inside President Joe Biden's Wilmington, Delaware home.
The latest revelation arrived over the weekend that five additional pages were discovered by Biden's personal lawyer and immediately handed over to United States Justice Department officials, according to NBC News. Special Counsel Robert Hur was appointed last week by Attorney General Merrick Garland to oversee the probe into how the materials, dating from Biden's tenure as vice president, ended up at his house and offices. So far, no formal allegations of wrongdoing have been directed toward Biden, who maintains that the boxes in which the papers were stored were packed by campaign aides.
Trump has claimed the same thing while admitting that he intentionally took super-sensitive texts from the White House and stored them at his Mar-a-Lago estate in Palm Beach, Florida, insisting that they were his. Mar-a-Lago was subjected to a Federal Bureau of Investigation search warrant in August because Trump failed to return all of the items that the Archives had requested, despite ongoing negotiations. Trump is facing a federal criminal investigation led by Special Counsel Jack Smith into the matter.
Meanwhile, over the weekend, Republicans in the House of Representatives requested access to Biden's visitor logs. On Monday, the White House Counsel's office informed Fox News that no such records were kept.
"Like every President in decades of modern history, his personal residence is personal," the White House Counsel's Office said in a statement. "But upon taking office, President Biden restored the norm and tradition of keeping White House visitors logs, including publishing them regularly, after the previous administration ended them."
Secret Service spokesman Anthony Guglielmi also explained to reporters that "we don't independently maintain our own visitor logs because it's a private residence."
Shortly after this development, Trump took to his Truth Social app to accuse Biden of sloppily stashing classified documents in his home and issue a thinly-veiled, albeit vague, threat of blackmail.
The White House just announced that there are no LOGS or information of any kind on visitors to the Wilmington house and flimsy, unlocked, and unsecured, but now very famous, garage. Maybe they are smarter than we think! This is one of seemingly many places where HIGHLY CLASSIFIED documents are stored (in a big pile on the damp floor). Mar-a-Lago is a highly secured facility, with Security Cameras all over the place, and watched over by staff & our great Secret Service. I have INFO on everyone
Reporting by The New York Times in December revealed that it was actually Trump who casually left classified documents strewn throughout Mar-a-Lago.
"Most of the classified documents in August were found in a storage area, which is accessible through two sets of arched doors, people familiar with the property told theTimes. The doors are near the pool area, a popular event space," the Times wrote. "Highly sensitive materials like the documents found at Mar-a-Lago are usually viewed inside a secure, enclosed area with a safe built to meet strict guidelines. Periodic inspection is also required. But the Justice Department had noted that Mar-a-Lago did not have a 'secure location authorized for the storage of classified information.'"
The Times recalled that "Trump has said that before leaving office he had declared the documents declassified, but so far, no credible evidence was found to support this," later adding that "just outside the arched doors leading to the storage area, there were many large-scale gatherings near the pool area and outdoor patio, during the time the documents were on the property."
Reprinted with permission from Alternet.