Margie Greene Suspects Her TV 'Turned Itself On' And Is Spying On Her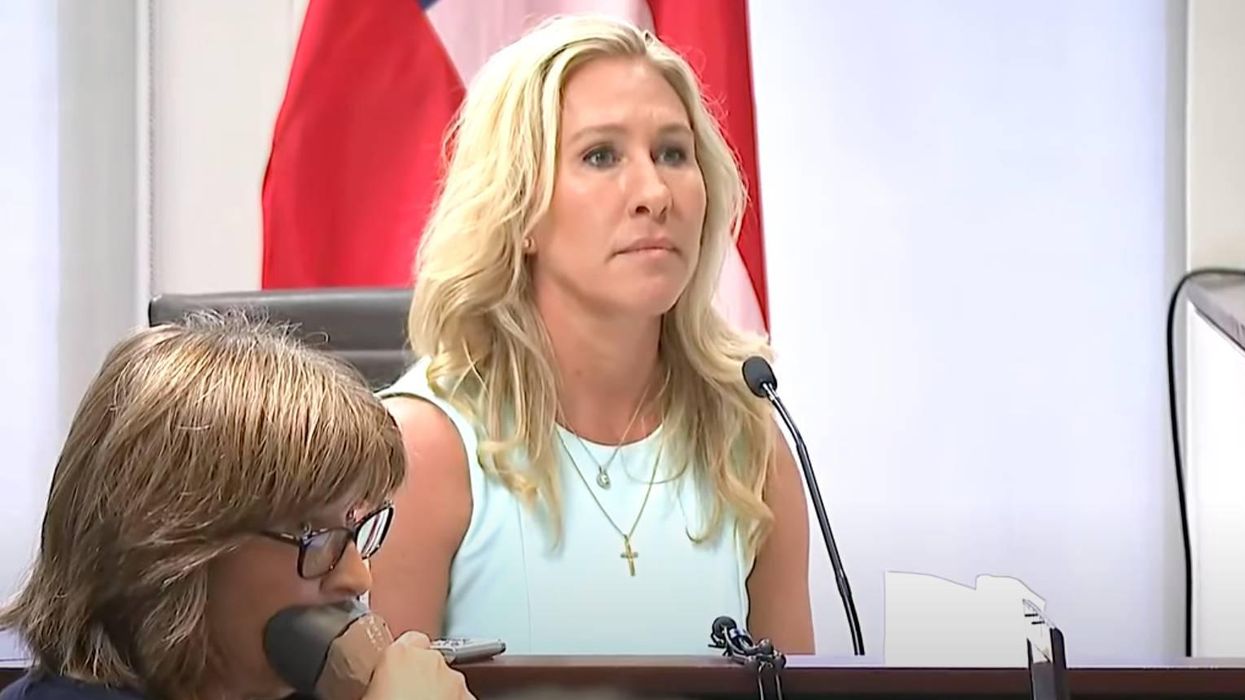 Rep. Marjorie Taylor Greene (R-GA) suggested her television may be spying on her.
In a message posted to Twitter on Sunday, Greene cited strange behavior from her home electronics.
"Last night in my DC residence, the television turned on by itself, and the screen showed someone's laptop trying to connect to the TV," she wrote.
The lawmaker offered assurances that she was not in mental distress.
"Just for the record: I'm very happy," she said. "I'm also very healthy and eat well and exercise a lot. I don't smoke and never have. I don't take any medications. I am not vaccinated. So I'm not concerned about blood clots, heart conditions, strokes, or anything else."
Greene didn't understand why the television would be spying on her because she did not have "anything to hide."
"I just love my country and the people and know how much they've been screwed over by the corrupt people in our government, and I'm not willing to be quiet about it or willing to go along with it," she concluded.
She followed up her tweet with a link to a story about smart TVs "spying on you."
"You know what they say about conspiracy theories," she later added.
Reprinted with permission from Alternet.