Endorse This: 'You're A Gossipy Little B*tch': Samantha Bee Unloads On Mark Meadows Texts (VIDEO)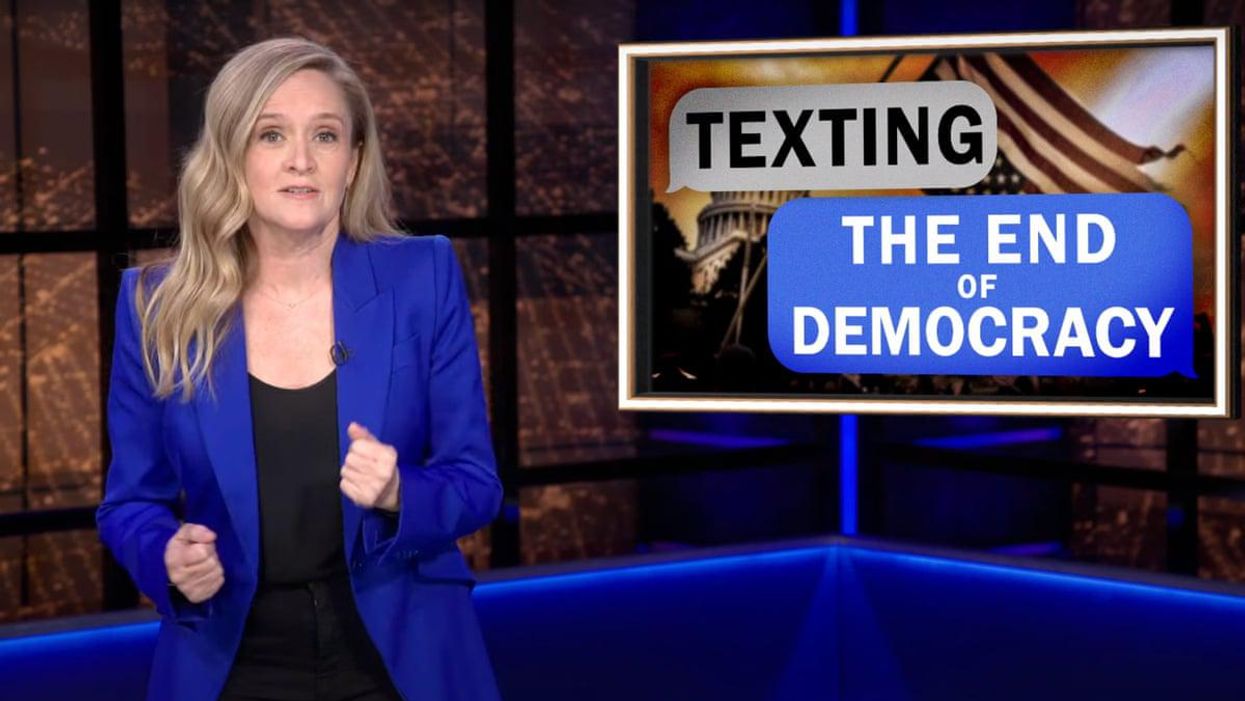 Image via YouTube
Samantha Bee lambastes the treasure trove of damning text messages handed over to the House Select Committee by former Trump White House chief of staff Mark Meadows, which included more than 2,319 exchanges with various Trump sycophants and Republican lawmakers.
"Some of the most damning texts came on Election Day, like when Fox News host Sean Hannity promised Meadows he would push his listeners to get Trump elected," she continues. When Meadows pressed Hannity to "stress every vote matters", the host replied: "Yes sir. On it."
Despite a flurry of frantic messages show some Trump aides, including Jared Kushner, citing evidence against Trump's baseless election fraud claims, the White House continued shoveling the bull crap.
"Despite mounting worries, a total lack of fraud evidence and a warning about potential violence on January 6, Meadows and company went full speed ahead anyway," Bee explained.
And much like myself and other comedians, Bee pointed out the hilarious misspelling of Martial Law by Marjorie 'Klan Mom' Greene.
"Of course, when it did turn violent, it wasn't enough for true believers like Marjorie Taylor Greene," who texted Meadows days later to suggest they stop Biden from taking office by having Trump declare "Marshall Law".
"And if you're thinking, 'that's not how you spell martial law,' you are very correct," Bee said, adding "Marshall's Law, as everyone knows, is that no one should pay retail prices for quality yoga pants.
Watch The Clip Below:
Michael Hayne is a comedian, writer, voice artist, podcaster, and impressionist. Follow his work on Facebook and TikTok