Trump Framing Meadows As Coup 'Fall Guy,' Say Former Aides And Attorneys
@next2godwin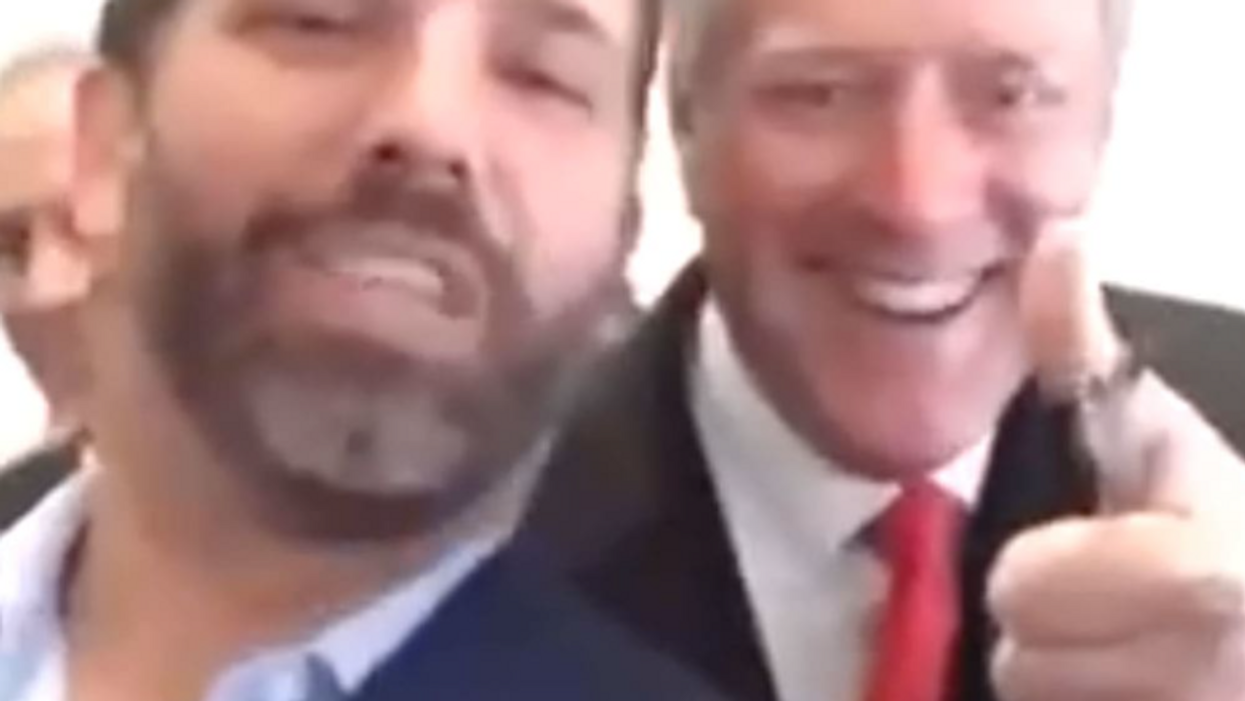 Video screenshot
Dark days may be on the horizon for former White House chief of staff Mark Meadows, whom top figures in former President Trump's inner circle believe could emerge as the fall guy for Trump's erratic crusade to overturn the 2020 presidential election results and remain in power, according to a new report in Rolling Stone.
The bipartisan House Select Committee investigating the January 6, 2020, Capitol attack has been quietly probing Meadow's financial dealings, Rolling Stone reports, adding another dimension to the mounting legal repercussions that the former North Carolina congressman could face for aiding the defeated former president's attempt to subvert the will of the American people.
"Everyone is strategizing around the likelihood that Mark is in a lot of trouble," said a Trump attorney, one of eight sources in Trump's orbit who spoke to the magazine on the condition of anonymity.
Meadows is perceived as a double dealer by sone Trump world veterans, and angered his ex-colleagues and staff in the Trump White House for "putting their lives and health in danger when he oversaw a period of rapid coronavirus spread in Trump's White House towards the end of the presidency."
It was from Meadows' phone that the select committee obtained thousands of text messages that painted a revealing picture of Trump loyalists' efforts behind the scenes to keep Trump, then a lame duck president, in power by any means necessary. The bombshell revelations turned the public spotlight on some prominent conservatives who supported, disseminated, and abetted Trump's Big Lie.
Trump has distanced himself from Meadows, according to the report, and is seeking ways to insulate himself should the ex White House chief of staff face indictment for the events surrounding January 6. In recent weeks, Trump — staying true to his reputation for demanding but not extending loyalty — has reportedly told longtime associates that he "didn't always know what Meadows was doing in the months leading up to the riot or his time after office."
"Mark is gonna get pulverized…and it's really sad," said another attorney who presently counsels Trump, according to the magazine.
"Based on talking to [Meadows] he doesn't actually believe any of this [election fraud] stuff, or at least not most of it. He was obviously just trying to perform for Trump, and now he's maybe screwed himself completely," the attorney added.
Last month, in a private deposition, a former Meadows aide in the Trump Administration, Cassidy Hutchison, informed congressional investigators about some of Meadows' actions before and during the insurrection, which raised questions about the ex-chief of staff's liability for his conduct — from brushing aside credible intelligence reports that January 6 could turn violent to burning papers after meeting with a House Republican.
"I do think criminal prosecutions are possible," Ty Cobb, a former attorney for the Trump White House, told Rolling Stone. "Possible for Trump and Meadows certainly."
The select committee confirmed Wednesday that it is cooperating with the Justice Department. Rep. Bennie Thompson (D-MS), the committee's chairman, told reporters that the select committee had shared information with prosecutors "about who we interviewed and that kind of thing pursuant to what they requested," according to CBS News.