McCormick Vote Climbs With Mail Ballots In Pennsylvania, Enraging Trump
@next2godwin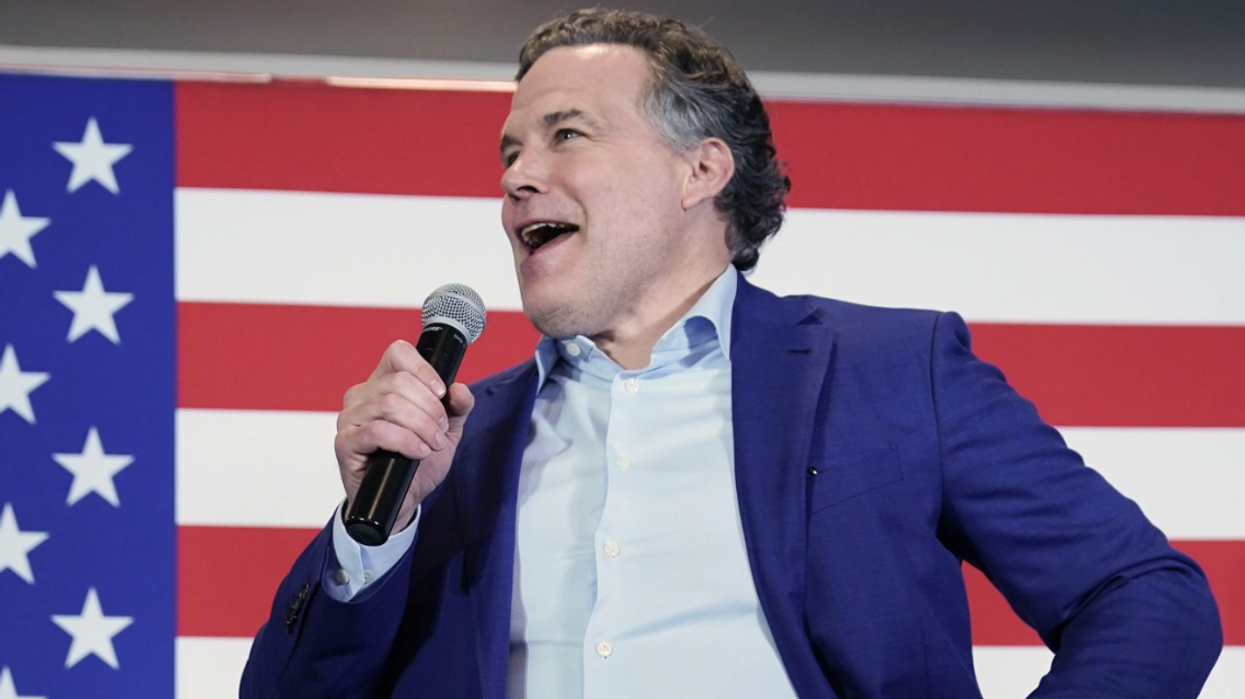 A recent run-in with a familiar enemy, mail-in ballots, has left former President Trump intensifying his baseless claims of widespread voter fraud in Pennsylvania's GOP Senate race, which other Republicans, even the candidate he endorsed, Mehmet Oz, have refused to embrace.
After urging Oz to "declare victory" in his party's too-close-to-call senate race — which Trump did himself in 2020 — the former president has again resorted to questioning the legitimacy of votes that arrived by mail, seething in fury as his candidate's lead dwindles rapidly.
"Here we go again! In Pennsylvania, they are unable to count the Mail-In Ballots. It is a BIG MESS," Trump wrote on Truth Social, his much-ridiculed social media platform.
Oz still holds a narrow 980 vote lead over his rival, David McCormick, a former hedge fund manager Trump labeled a "Liberal Wall Street Republican." However, mail-in ballots have appeared to favor McCormick, putting him in proximity with Oz in a race that's well within the threshold for an automatic recount.
State officials have continued working long hours tallying ballots, including those mailed in. There has been no evidence of wrongdoing in the process — which is the same in every other election.
However, Trump appears to care little about the hardworking Pennsylvanian election officials as he did those in Georgia, Arizona, and other states he accused of engineering and facilitating voter fraud in 2020.
"It's very reminiscent of what we saw in 2020," said Al Schmidt, a former Philadelphia city election commissioner. According to the Washington Post, Schmidt faced death threats after Trump tweeted at him in 2020. "It's an indication that he's not confident that his candidate is going to win. When it looks like you're losing, you want to flip the board game over — you're clearly afraid of the outcome," Schmidt added.
Pat Toomey, the Republican senator whose retirement has opened the hotly contested seat, voiced his admiration for Oz and McCormick, neither of whom has disseminated Trump's false fraud claims.
"That's not the least bit surprising given his history and what we know about Donald Trump," Toomey said, reacting to Trump's relentless fraud claims. "It's much to Mehmet Oz's credit that he hasn't adopted that rhetoric and seems to be adhering to what used to be the conventional view that all the legal ballots should be counted."
Haunted by ghosts of election losses past, Trum, posted Thursday morning on Truth Social: "The Pennsylvania Oz race is ridiculous. How long does it take to count votes. France, same day all paper, had VERIFIED numbers in evening. U.S. is a laughingstock on Elections. Stop FINDING VOTES in PENNSYLVANIA! RIGGED?"
Naturally, Trump's bogus claims, which have no basis in fact, mirror the false allegations he made before, during, and after Election Day in 2020.
According to MSNBC's Steve Kornacki, Oz is still on track to score big in mail-in ballots because he's fairing better in Lancaster County's mail-in voting, which has the biggest stack of uncounted GOP mail-in ballots.