AT&T Spent Over $57 Million To Finance Fascistic OAN Cable Network
@revrrlewis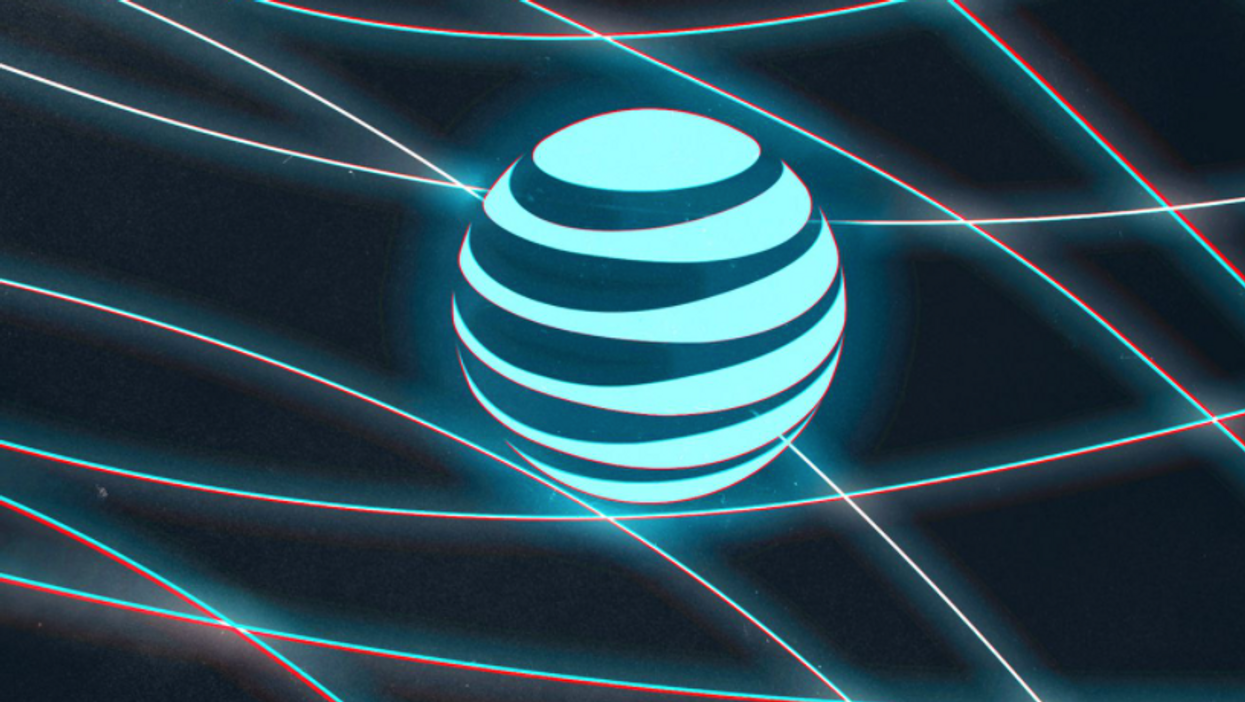 Reprinted with permission from Media Matters
Reuters published the first part of a special report today, revealing AT&T's central role in the creation and continued survival of One America News Network.
According to court records reviewed by Reuters, OAN founder Robert Herring Sr. testified that AT&T "told us they wanted a conservative network. … When they said that, I jumped to it and built one." Records also indicate that according to an OAN accountant, "ninety percent of OAN's revenue came from a contract with AT&T-owned television platforms." According to an AT&T filing that cites Herring's numbers, AT&T has paid OAN "about $57 million" in fees, though an AT&T spokesperson claimed this number is inaccurate.
OAN and all of its lies would not exist, and could not survive, without AT&T's blessing.
Whatever the figure AT&T has paid to help keep OAN alive, the network has been using the airwaves to push toxic -- and often dangerous -- misinformation.
That includes a deadly TV campaign against COVID-19 vaccines, hateful anti-LGBTQ content, and a network-wide assault on elections meant to hype bogus claims of fraud and overturn the 2020 results. The election attacks include a reporter's nonprofit seeking to fund fraudulent election "audits" around the country, a demented obsession with the MyPillow CEO and his money, and a correspondent's call for mass executions of election officials. And that's to say nothing of the host who used a racial slur on air or another host's apparent wish to shoot unhoused people.
We now know that AT&T didn't just choose this; it asked for this. Herring delivered, and we are all worse off for it.
Outside of AT&T, OAN is actively trying to expand its reach by encouraging its audience to pressure both Comcast and Charter Spectrum to carry the network. Its website features a prominent call for readers to call both providers and tell them that "you want OAN added to your channel lineup."
From the first of two parts of the Reuters special report:
OAN founder and chief executive Robert Herring Sr has testified that the inspiration to launch OAN in 2013 came from AT&T executives.
"They told us they wanted a conservative network," Herring said during a 2019 deposition seen by Reuters. "They only had one, which was Fox News, and they had seven others on the other [leftwing] side. When they said that, I jumped to it and built one."
Since then, AT&T has been a crucial source of funds flowing into OAN, providing tens of millions of dollars in revenue, court records show. Ninety percent of OAN's revenue came from a contract with AT&T-owned television platforms, including satellite broadcaster DirecTV, according to 2020 sworn testimony by an OAN accountant.
Herring has testified he was offered $250 million for OAN in 2019. Without the DirecTV deal, the accountant said under oath, the network's value "would be zero."
…
In a pivotal moment for the company, the Herrings say in court filings, depositions and sworn statements, unidentified AT&T executives told them there was an audience for another conservative news network. Herring seized the opportunity.
In his 2019 deposition in the labor suit unrelated to AT&T, the elder Herring said he created OAN for two reasons.
"To make money, number one," Robert Herring said. "But number two, is that AT&T told us … they wanted a conservative network."
The lawyer questioning Herring, Rodney Diggs, followed up.
"So," the lawyer said, "AT&T kind of dictated the kind of network that they wanted. Because there was an opportunity, you jumped at it?"
"Yes, sir," Herring replied.