Watch: Coup Plotter Navarro Wants GOP To Win House For This One Simple Reason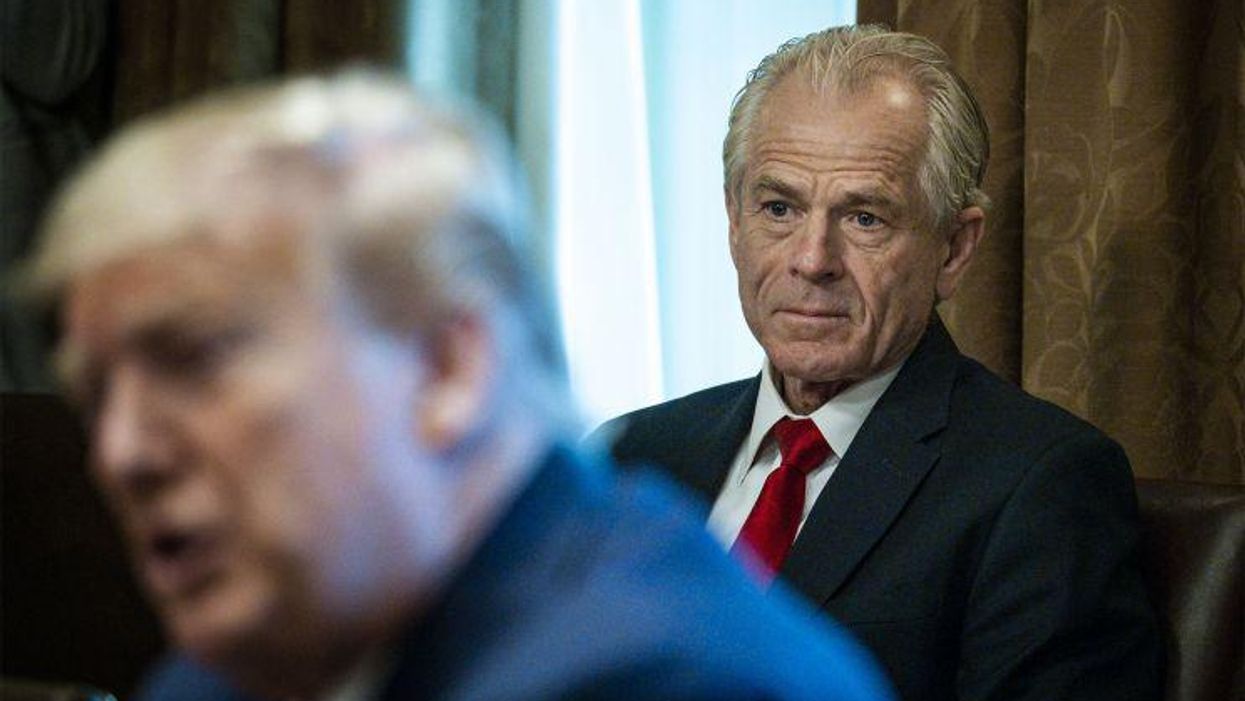 As the House Select Committee on January 6 continues to gather more and more ugly details about the roles former Trump officials played in the former president's attempted coup, the fate of the committee and all of its hard work appear to rest on whether Democrats can maintain their majority in the House.
Defeated President Trump's former trade advisor and key coup plotter Peter Navarro was served last week with a remarkable 80th subpoena by the committee. Committee chair Rep. Bennie Thompson (D-MS) explained the demand for Navarro to testify, stating he "hasn't been shy about his role in efforts to overturn the results of the 2020 election and has even discussed the former president's support for those plans."
For his part, Navarro told Newsmax that he won't be hiring an attorney, but proclaims that the real "antidote" for the whole investigation is for Republicans to win the 2022 midterm elections, take control of the House, and kill the Committee's investigation altogether.
In short, it appears Navarro and his fellow treasonous Republicans feel the best defense is not to prove innocence but to squash the entire investigation, allowing each and every one of the treacherous parasites to avoid any repercussions.
Michael Hayne is a comedian, writer, voice artist, podcaster, and impressionist. Follow his work on Facebook and TikTok