'QAnon Shaman' Lawyer Calls Capitol Rioters 'Retarded' And 'Manipulated'
@alexvhenderson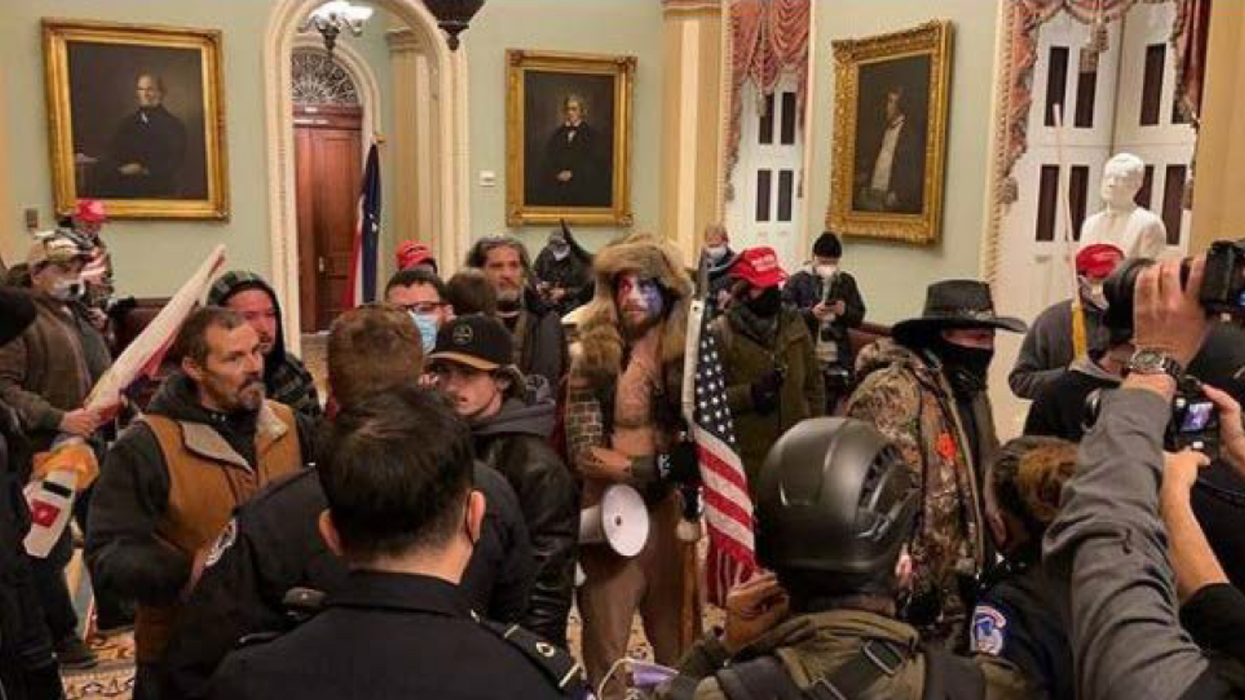 Photo from the Justice Department
Reprinted with permission from Alternet
Jacob Chansley, dubbed the "QAnon Shaman" in the media, is among the most famous of the Capitol rioters who is facing federal criminal charges in connection with the January 6 insurrection. Albert Watkins, Chansley's attorney, discussed his client with Talking Points Memo's Matt Shuham — who reports that Watkins indicated that he is using his client's mental state as a defense.
Watkins told Shuham, "A lot of these defendants — and I'm going to use this colloquial term, perhaps disrespectfully — but they're all fucking short-bus people. These are people with brain damage, they're fucking retarded, they're on the goddamn spectrum. But they're our brothers, our sisters, our neighbors, our coworkers — they're part of our country. These aren't bad people; they don't have prior criminal history. Fuck, they were subjected to four-plus years of goddamn propaganda, the likes of which the world has not seen since fucking Hitler."
The propaganda that Watkins is obviously referring to is the propaganda of former President Donald Trump. The rioters who attacked the Capitol on January 6 bought into Trump's false and totally debunked claim that the 2020 election was stolen from him. And Watkins is arguing that they were manipulated by the former president.
Watkins wrote that Chansley has been consistent "in his assertion that but for the actions and the words of the President, he would not have appeared in Washington, DC to support the President and, but for the specific words of the then-President during his January 6, 2021 speech, the Defendant would not have walked down Pennsylvania Avenue and would not have gone into the U.S. Capitol Building."