Endorse This! Colbert Blasts Ron DeSantis Over Airlift Of Migrants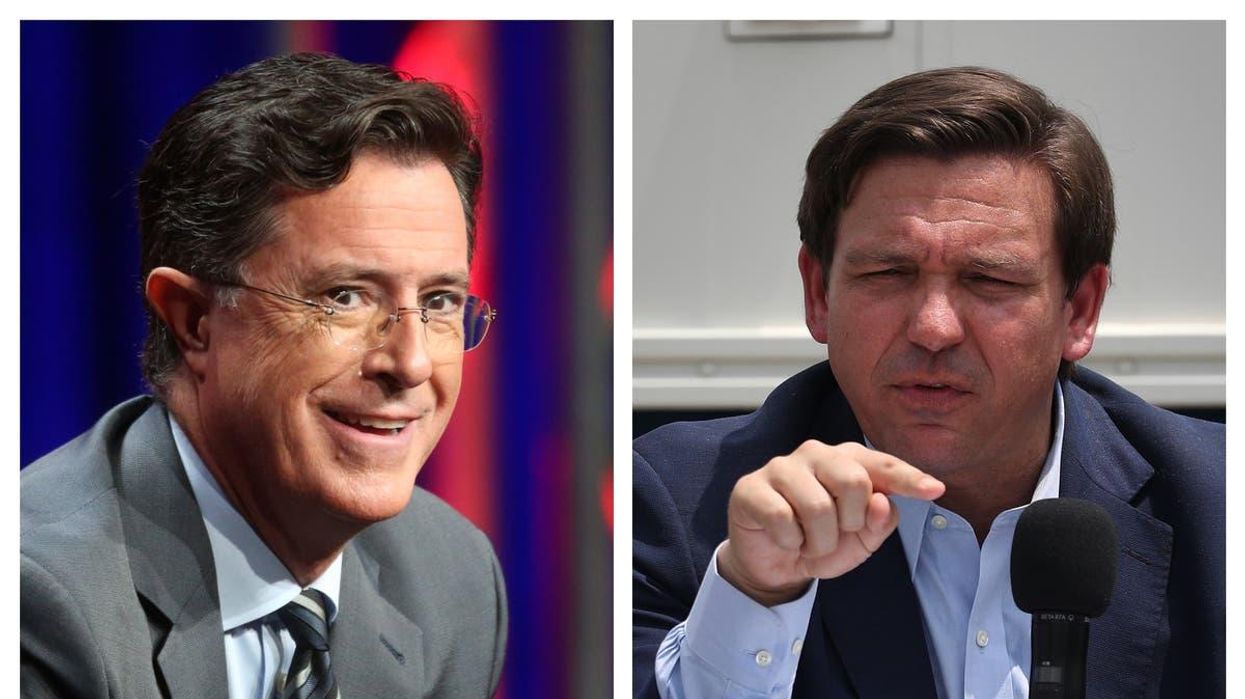 Image via Independent
Stephen Colbert blasted Ron DeSantis on Thursday night's Late Show after the Florida governor dispatched two planes full of Venezuelan asylum seekers to Martha's Vineyard.
"Hey, Ron, if you're trying to discourage illegal immigration, maybe don't send people to one of the loveliest places in New England just in time for leaf-peeping season," quipped Colbert.
"Of course, DeSantis wasn't sending these folks to the Vineyard to have a good time. He was human trafficking these families as a political stunt."
But that stunt blew up in Ron's face when, instead of complaining, the local residents immediately came together to provide food, shelter, healthcare, legal assistance, and even a play area for migrant children.
"Yes, DeSantis owned those libs by making them look compassionate. Just like that cuck Jesus. Send that guy a truckload of lepers, see how he likes it."
Of course Colbert didn't stop there. Just click for his full DeSantis takedown.
Watch the entire segment below: