The Kraken Has Cracked! Powell's Plea Deal Is A Big Threat To Trump
@LucianKTruscott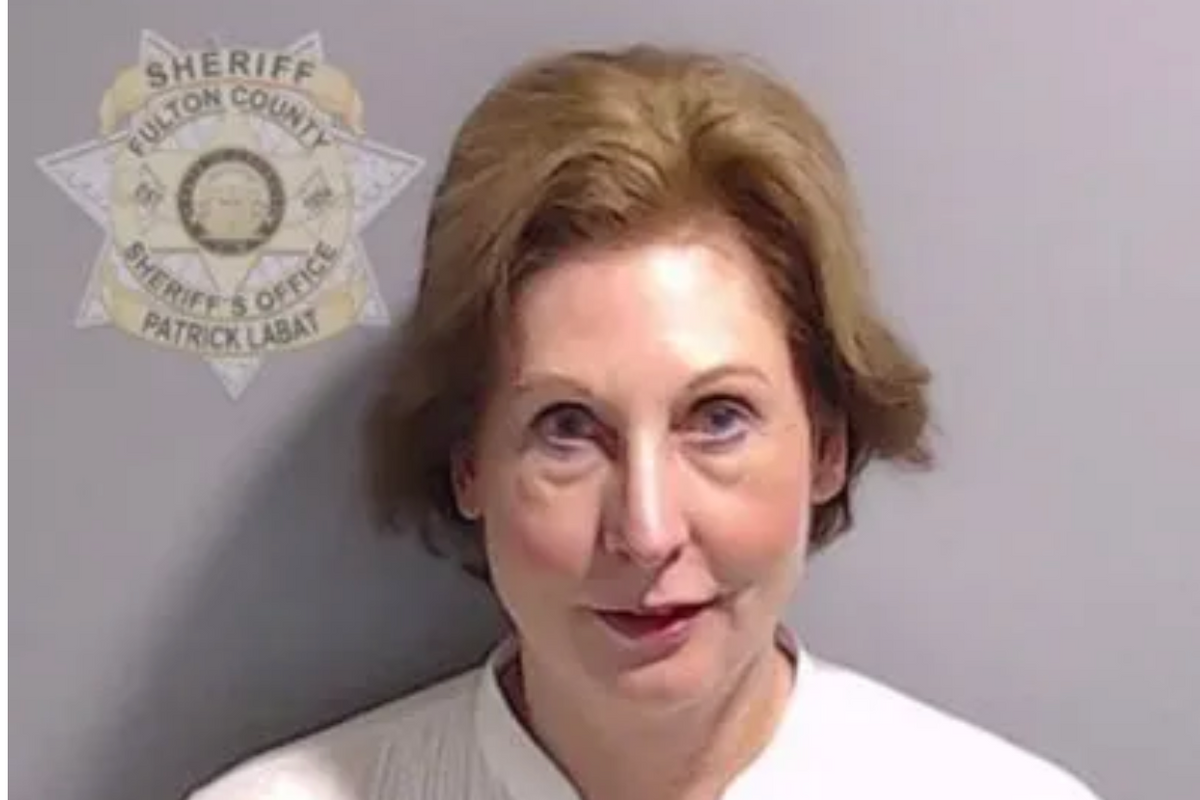 Crazed Trump lawyer Sidney Powell entered a guilty plea in her RICO case in Georgia today, one day before her trial was scheduled to begin. She is admitting to breaching election systems in Coffee County, Georgia, including copying hard drives from voting tabulators and stealing information and software that was the property of Dominion Voting Systems. Powell did this with the help of other Republican officials who were indicted along with her, whose cases have not yet come to trial. Powell had demanded an early trial on the Georgia charges, and she got one.
Prosecutors agreed to ask the judge for a sentence of six years probation, along with a $9,000 fine. She has agreed to write a personal letter of apology to the citizens of Georgia. She has also agreed to testify at the trials of her co-defendants in the case, who include former president Donald Trump.
Sidney Powell was in a hurry to face trial in Georgia. Now she has flipped.
CNN is reporting that at pre-trial hearings, her defense attorneys had said that prosecutors were "'incorrect' and that 'the evidence will show that she was not the driving force behind' the incident." Powell has changed her mind about the legitimacy of the prosecution and is now admitting to having hired a forensics data firm and sending them to Coffee County to illegally obtain "personal voter data, with knowledge that such examination was without authority," the plea agreement says.
Powell's agreement to testify for the prosecution will have implications for her potentially being called to testify I the case against Trump in the Jan. 6 indictment brought by Special Counsel Jack Smith in Washington, D.C. Powell cannot agree to admit her guilt in one jurisdiction and then testify otherwise in the other jurisdiction. Both cases involve the same thing: attempting to overturn the results of the 2020 election in favor of Donald Trump.
Powell attended the infamous Oval Office meeting during which she and Michael Flynn pitched a plan to have soldiers seize voting machines and then re-run the presidential election under the control of the military. Powell could be called to testify about that meeting. Having pled guilty in Georgia, it will be hard for her not to testify truthfully in the D.C. case against Trump, or to take the Fifth Amendment.
Additionally, Powell has been sued by Dominion Voting Systems and Smartmatic for falsely accusing both companies of rigging the 2020 vote for Joe Biden.
Three words describe where The Kraken finds herself on this brisk fall morning: deep doo doo. She is digging herself out in Georgia by copping a plea and agreeing to testify against her co-defendants. She has more digging to do in Washington with the indictment she is facing there in federal court. Expect The Kraken to use more guilty plea deals to dig herself out there, as well.
Lucian K. Truscott IV, a graduate of West Point, has had a 50-year career as a journalist, novelist, and screenwriter. He has covered Watergate, the Stonewall riots, and wars in Lebanon, Iraq, and Afghanistan. He is also the author of five bestselling novels. You can subscribe to his daily columns at luciantruscott.substack.com and follow him on Twitter @LucianKTruscott and on Facebook at Lucian K. Truscott IV.
Please consider subscribing to Lucian Truscott Newsletter, from which this is reprinted with permission.