#EndorseThis: Kimmel Delivers A Sick Burn On Trump Photo Op
@nationalmemo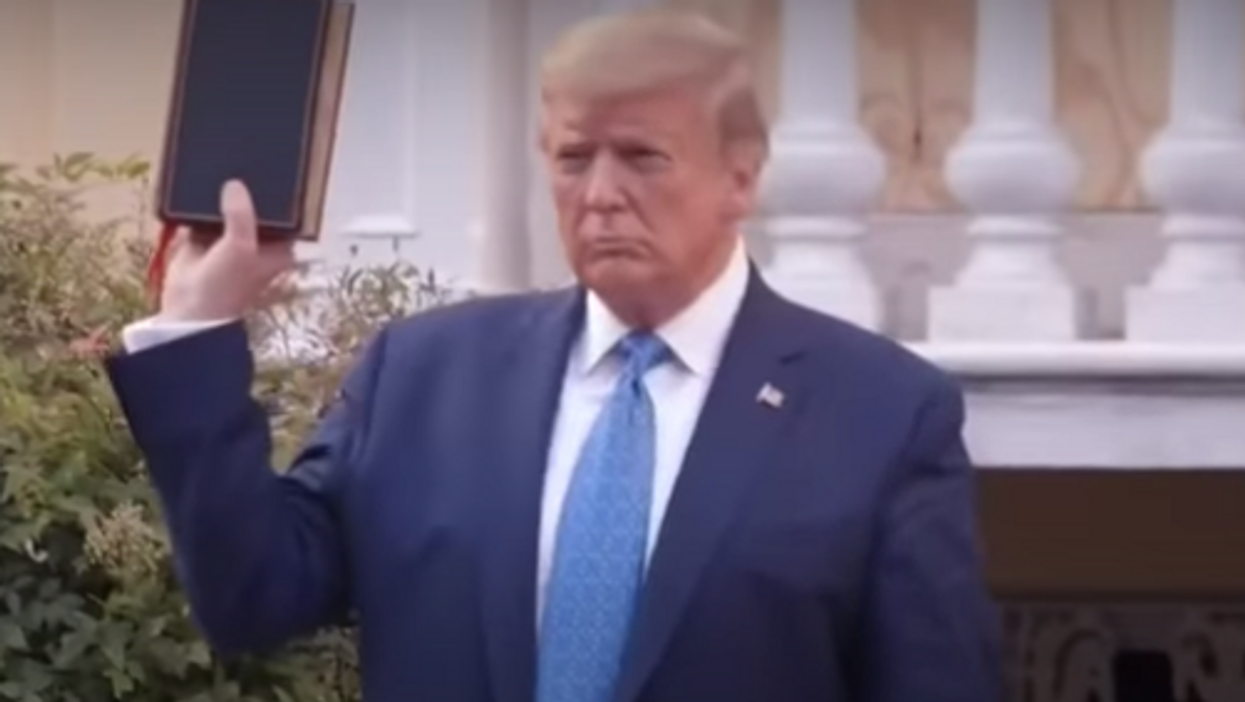 Like every other sane American, Jimmy Kimmel feels outraged by what we've witnessed this past week, beginning with the police murder of George Floyd. No matter how much trouble we encounter as a nation, however, Trump will find a way to make matters worse – as he did on June 1 when he used military force to clear peaceful protesters for a photo op in front of St. John's Church.
Bishop Mariann Edgar Budde, who oversees that historic church, delivered what Kimmel terms a "sick burn" on the president after the photo op. But Kimmel himself delivers his own sick burn -- in what he describes as a White House "highlight reel" of that incident. In the 30-second video Trump strides across the street with his posse, brandishes the Bible (upside down), and then…well, let's just call it divine intervention.
It's too, too funny. You'll watch it over and over again. And if you can't wait, that "highlight reel" starts around 5:30.
Click and laugh at that scary clown.